We are very proud at Beehive Plumbing to provide our expert services to the Midvale community, and as we've continued to grow throughout Utah since our beginnings in 1999 we have always remained committed to providing the very best in knowledge and expertise.
Beehive Plumbing provides an entire array of plumbing services for both residential and commercial properties, and we fully understand just how important it is that all property owners have a reliable, trustworthy plumbing company in their address book or contacts in case serious issues suddenly arise.
We are very honored to be the source of professional plumbing services for countless home and business owners throughout Midvale and the entire state of Utah, and we'll always keep up our end of the bargain by continuously training our staff members and honing in on our ever-evolving craft. We also ensure we're staying up on the latest industry trends and technology to help us perform new types of plumbing tasks and innovate timeless plumbing procedures.
This particular page is dedicated to helping you learn more about what helps Beehive Plumbing set itself apart from the rest of our local competitors in the Midvale area, and we'll explain the many common types of plumbing services we are constantly providing to help maintain safe and efficient properties throughout Midvale!
Call 24/7 (801) 661-8155 or Complete & Submit the form below:
Fill all information details to contact with us
24/7 customer service only scratches the surface of our customer care, and we make sure that all of our team members provide efficient, friendly services that are guaranteed to satisfy your necessities.
Our clients will always be the very heart of our business and the communities we serve are our family. You'll undoubtedly be treated as so much more than a valued client when working with Beehive Plumbing, and that's simply because we love what we do and have a great track record of building long-lasting relationships.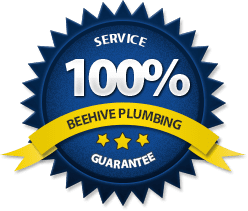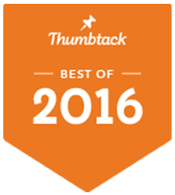 What are some of the advantages in utilizing a 24/7 plumbing service?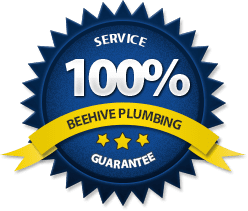 Our 100% Service Guarantee
We know customer satisfaction is the key to excellent service. We are so confident in our plumbing and drain solutions that our products and services come with a 100% satisfaction guarantee. You can count on our Utah plumbers to conduct a thorough evaluation and deliver fast, dependable service you can trust.
Be it for a home, apartment, condo or office building, we do plumbing right the first time, every time. Learn more about us, guarantees and financing. Call Now (801) 661-8155 to see how effectively and affordably we can serve your needs.
Our Premier Plumbing and Drain Services Include these Benefits
Our Premier Plumbing and Drain Services Include these Benefits
There's a reason why honesty is our #1 core value, and we strive to always be as transparent as possible with all of our customer relations and never hide any costs. Our experts provide estimates in terms of the necessary services for each project, which helps our clients have a better, up front understanding as to how much everything will end up costing before we get started. We also understand that emergency plumbing services happen at any time of the day, and that some plumbing companies will gouge their prices to take advantage of people in these situations. We always make sure to maintain fair, reasonable rates for all clients no matter what their emergencies are so we aren't creating any additional burdens that you don't need to worry about on top of your plumbing problems.
Daily wear and tear over long periods of time will inevitably lead to damages that need to be fixed, but it's important for home and business owners to know that letting pesky plumbing problems go unattended will only make matters worse in terms of damage and your overall repair costs. The following are some of the more common types of repairs we make:
Toilet repairs
Water heater maintenance and repair
Water softener maintenance and repair
Leaking faucets
Clogged drains
Shower tubs and sink repair
Burst pipes
And a lot more!
Emergency Plumbing Services
Plumbing emergencies can occur at any given moment, and although there's never a good time to have a plumbing issue they still happen during strange hours on a regular basis. This is exactly why Beehive Plumbing in Midvale provides 24/7 emergency plumbing services to our clients, so we're always ready when you need us most. We pride ourselves on providing extremely quick and efficient response times, and this doesn't matter where you're located. It's important to always give us a call as soon as possible no matter what time of day or night it is so we can get an expert member of our team to help you solve your plumbing problems before any damages get worse.
We are a renowned remodeling company throughout the entire state of Utah, and we've helped countless home and business owners in Midvale with their desired changes to their bathrooms and kitchens. We always do our best to work as a team with your other contractors to assist in providing you the desired results that will help your home or business shine brightly into the future.
Residential: sinks, bathtubs, toilets, urinals, faucets, walk-in showers and much more. We pride ourselves on our abilities to bring your dream kitchen or bathroom to fruition.
Commercial: Some examples include upgrades to washers and dryers for Laundromats, new sinks for restaurants, better tap water setups and flow, etc.
Beehive Plumbing has built up a reputation throughout all of Utah that is second to none, and we are always here to help provide our clients with the highest quality products and services that are 100% guaranteed to your satisfaction.
Some other aspects of our practices that help set us apart include our attention to detail for the following:
Professional, on-time services
Privacy and security
Transparency
Free consultations and estimates
Our Common Plumbing Services
Our well-trained team of experts provides a whole array of plumbing services to our customers in Midvale, Utah. Our rates and efficiency are second to none in the entire state, and that goes for both residential and commercial plumbing projects. We are advocates that every single one of our clients is unique and has unique tasks for us to perform, which is why we always take the time to listen carefully to you in order to ensure we are giving our very best efforts.
Our team of master plumbers wants all homeowners in the Centerville area to better understand the signs of needing a water heater repair, so the following are things you should look out for: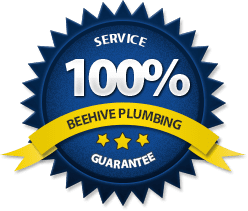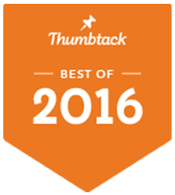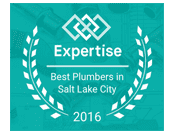 Common Water Heater Repairs
Contact Us Today to Learn More About Our Expert Plumbing Services in Midvale!
We hope that this page helps home and business owners in Midvale better understand what it is that makes being a part of the Beehive Plumbing family so special.
We consistently strive to be the very best plumbing services provider within all of our Utah locations, so contact us today by calling (801) 203-0655 or our 24/7 line at (801) 661-8155 with any questions or concerns you may have.
Plumbing problems can be major inconveniences for business owners, and these issues can even have negative impacts on sales. If you are experiencing a plumbing issue within your business then you owe it to your customers and overall business plan to act quickly.
We offer an entire team of reliable, skilled commercial plumbers in West Valley, and our experience ranges from the types of plumbing services that every big or small business faces from time to time.
The following are a few of the more common commercial plumbing issues we face:
Leaky fixtures and pipes
Clogged toilets or drains
Issues with hot water