Plumber Near
West Valley City, UT
Our West Valley City location is located right off of highway 215 and is relatively close to downtown Salt Lake City, and throughout the years we've been able to compile an entire team of trusted plumbing service contractors to help out homeowners and commercial property owners throughout the area. 
We pride ourselves on being able to provide expert services for just about any kind of plumbing service imaginable, and another great perk about working with Beehive contractors is that we always provide affordable pricing as compared to the rest of the market. 
We have locations all across the entire state of Utah, but given that our West Lake City location is right in the heart of the metropolitan area it's one of our most active areas. People everywhere are constantly enduring some kind of plumbing issue, and the worst part about these consistent home issues is that they can spring up on people when they least expect it. 
Being there when our clients need us most is what we pride ourselves upon, as well as our overall industry experience and talent. If you live or work in the West Valley City area then there's no doubt about it that you're going to need to have a reliable plumbing company in your contacts or address book just in case something comes up that requires professional plumbing assistance. 
Our entire Beehive network of plumbing contractors and niche experts are exactly the type of people throughout the local area that you are going to want to talk directly to when you have questions, concerns, or even emergencies that we should know about. 
By going through this page you'll better understand the types of plumbing issues we typically handle for our clients, and what sets us apart from the rest of the crowd in West Lake City! 
Call 24/7 (801) 661-8155 or Complete & Submit the form below:
Fill all information details to contact with us
Taking care of certain plumbing emergencies is a critical part of any professional plumbing company's job, and that's why we always have our team ready to rescue our clients out of pesky situations no matter when they occur. We're always open for business when it comes to emergencies that simply can't wait, and no matter what the issue is or when it happens we'll show up to help you as quickly as possible.
Throughout the years within the West Lake City and surrounding metro area we've ended up responding to all kinds of different plumbing emergencies, including for both residential and commercial properties. The following is a list of brief descriptions detailing the more common plumbing emergencies we typically face.
If you come across any of these issues, please don't hesitate at all to call us on our 24/7 line at (801) 661-8155!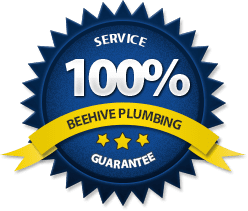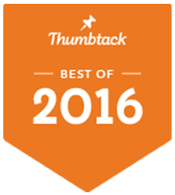 What are some of the advantages in utilizing a 24/7 plumbing service?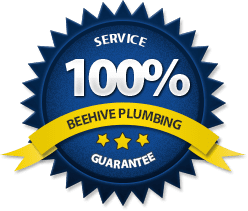 Our 100% Service Guarantee
We know customer satisfaction is the key to excellent service. We are so confident in our plumbing and drain solutions that our products and services come with a 100% satisfaction guarantee. You can count on our Utah plumbers to conduct a thorough evaluation and deliver fast, dependable service you can trust.
 Be it for a home, apartment, condo or office building, we do plumbing right the first time, every time. Learn more about us, guarantees and financing. Call Now (801) 661-8155 to see how effectively and affordably we can serve your needs.
Our Premier Plumbing and Drain Services Include these Benefits
Our Premier Plumbing and Drain Services Include these Benefits
Minor clogs within sinks can be fixed through the use of plungers and DIY drain snakes, but there are many times when even these tools won't seem to get the clog completely relieved. Over the counter products like Drano can have detrimental effects on the metal lining of your pipes, and it ultimately will simply not be enough to get pesky clogs eliminated for good. These chemical products are typically not going to be able to remove debris in an effective manner, and you'll ultimately create damage that only makes matters worse by using chemical drain cleaners. If you're in the situation in which you need a drain cleared quickly then call one of our emergency plumbers to get the job done ASAP.
Freezing pipes is something that we are constantly working on throughout the state of Utah, especially in the West Valley City and surrounding Salt Lake City areas. The worst-case scenario for frozen pipes is that they lead to pipe bursts, which is of course a major plumbing emergency. There are many homes in the local area that have old pipes, and many times older pipes can corrode enough to spring leaks. Some signs of pipe leaking are spots on the walls and ceilings of your home or property, so if you notice anything like this you should definitely give us a call so we can begin pinpointing the leak's location and get it repaired as quickly as possible before any kind of excessive deterioration gets out of hand.
Pipelines can be affected by a lot of different situations, including freezing, soil shifts and overall pressure increases. Corrosion is also something that homeowners need to be aware of when it comes to your piping's integrity. One clear sign that your pipes are broken is seeing water filling up in certain places around your yard. Random puddles of water and an unpleasant smell throughout your property is something that can clearly alert homeowners that something serious is happening. Also, if you have a septic tank you should always get it inspected about every three years to make sure everything is operating perfectly.
We have heard from homeowners throughout the West Valley City area that are frustrated with having lukewarm water throughout their home, and it goes to show just how important our water heaters are to our comfort. We always do our very best in terms of repairing water heaters and many issues that can arise during a water heater's lifetime, but we also offer a whole array of new water heaters for businesses and homes who are looking to make a replacement. These water heaters will also include a 6-year parts and labor guarantee! The following are some of the more common causes of issues with hot water heaters:
Sewer system clogs are issues that often can lead to even more problems that homeowners will recognize and then hire professional services to fix. There are a whole array of causes that can lead to sewer drain clogs, including putting the wrong items down the drain in both the kitchen and bathrooms. When blockages halt the flow of water it can lead to an increased amount of pressure within the pipe and a lot of unsightly backup. Some of the signs that everyone should keep in mind when it comes to the build up of blockages include gurgling sounds from a toilet and slow drains. Any type of product that can easily congeal, like grease, is something that you should always avoid putting down your drains, and we really only recommend flushing waste and water down toilets and drains.
A lot of homeowners will start panicking when they can't seem to get their toilet to stop flowing, and this makes sense because serious water damage can result from an accumulation of water from an overflowing toilet. These types of repairs also tend to be rather expensive, so getting to the source of an overflowing toilet is a crucial time issue. Sometimes simply turning the valve can fix an overflowing toilet, but other times there can be very serious issues that are resulting in an overflow that requires the assistance of a professional. Some homeowners have older toilets that don't have valves, and this can make rigging the chain and flapper a lot more complicated.
All of our homes rely upon the sewer system to carry away our wastewater into the municipal wastewater management system or location, but just like any other pipes a sewer line can become severely clogged or damaged every now and again. This results in some serious issues for homeowners that they must face. When it comes down to it homeowners and commercial property owners alike are always responsible for their sewage pipes that lead up to the municipal lines. Our master plumbers are always there for you when you need us to locate, repair, clean or even replace any of your sewer lines or clogged drains. We guarantee that we'll be able to ensure the free flowing of wastewater and regular water once we've finished the job and settled the specific issue once and for all!
Our team of master plumbers wants all homeowners in the Centerville area to better understand the signs of needing a water heater repair, so the following are things you should look out for: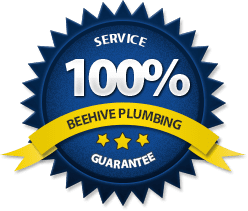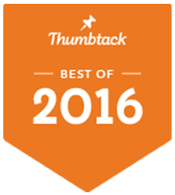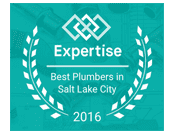 Common Water Heater Repairs
Contact Our Expert West Valley Plumbing Team!
We pride ourselves on providing clean, prompt, professional services for any type of situation you may be facing within your home or business. Our 24/7 availability and 100% satisfaction guarantee is part of what sets our team apart from our local competitors in West Valley.
Call us today at (801) 296-8655 for a quick response, or complete our online form to get in touch with one of our experts about your concerns ASAP!
Plumbing problems can be major inconveniences for business owners, and these issues can even have negative impacts on sales. If you are experiencing a plumbing issue within your business then you owe it to your customers and overall business plan to act quickly.
We offer an entire team of reliable, skilled commercial plumbers in West Valley, and our experience ranges from the types of plumbing services that every big or small business faces from time to time.
The following are a few of the more common commercial plumbing issues we face:
Leaky fixtures and pipes
Clogged toilets or drains
Issues with hot water