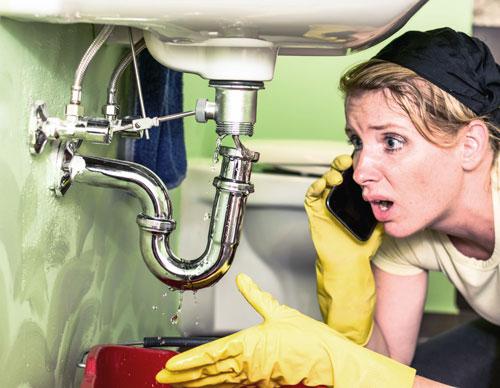 Plumbing Emergency Services You Can Trust
Plumbing problems can be extremely frustrating, as these often happen when you least expect it. Our plumbers at Beehive Plumbing understand this better than anyone. This is why we're one of the most trusted providers of emergency plumbing services in the Wasatch Front.
24/7 Plumbing Service
Home and business owners, as well as other clients, across the region rely on Beehive Plumbing to take care of plumbing problems in a quick and efficient manner. With our 24-hour plumbing services, you can always count on us to deliver quality results. Whatever your plumbing needs, or level of emergency, you can count on Beehive Plumbing to get it right the first time, every time.
Round the Clock Service for Your Convenience
When facing a plumbing emergency, we know you want a fast, professional plumber to fix it - and nobody does it better, faster, and more cost-effectively than Beehive Plumbing. We have the proven professional experience to handle a variety of residential or commercial plumbing concerns. Our team is licensed, bonded, insured and our service guaranteed.

Our emergency and non-emergency plumbing services include:

Burst Pipes
Blocked Toilets, Sinks, and Drains
Leaking Pipes
Video Pipe Inspection
Low-Flow Toilets
Toilet Repair and Flushometer
Garbage Disposals
Sump Pumps
Locating Water/Sewer Lines
Reverse Osmosis Systems
Remodel Plumbing
ManaBloc Water Systems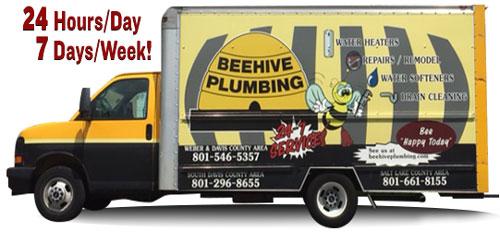 Clean, Prompt, Professional
Count on our emergency plumbing services to deal with these and other problems in as little time as possible. We do our work fast, because we know we have the right experience and best plumbing repair equipment available.
Beehive Plumbing enjoys being able to give customers the security of knowing we are there for them at all hours of the day. Our 24 hours plumbing services will be there for you when you need it.
Whether it's an emergency or you have an emergency plumbing needs - Beehive Plumbing delivers affordable results! Call us today and find out more (801) 661-8155.