Beehive Plumbing has been all over Utah County since our beginnings in 1999, and for many years we have been establishing ourselves as the leading provider of dependable plumbing services at affordable prices. Many of our expert plumbers and technicians live in Utah County, so we all fully understand the many issues that are prone to the area and why great service at a good value is so important to you. Our trained team of professionals is always fully equipped with the latest, cutting edge technology, and we pride ourselves on our reliability and amazing customer service. Over the past couple of decades we have built thousands of lasting customer relationships, and our track record has helped us build a solid reputation as a plumbing service company that fully understands the needs of our communities.
We firmly believe that plumbers should always do the right thing no matter what the circumstances are, which is why we always will offer you honest and fair estimates before any type of work is performed. We'll do exactly what we agree to and will remain transparent about any additional work that may be necessary by always confirming your consent. When surprises do come up that reveal themselves once our work has started, we will always make sure you are comfortable with your decisions before any type of additional work is performed.
Beehive Plumbing is very proud of its reputation throughout Lehi and the entirety of Utah County and beyond, but we also understand that our reputation is only a result of the trust that communities across Utah have placed in us. That's why we always welcome online reviews on sites like Yelp, Facebook and Google.
We strive to always be one of the most affordable plumbers in Lehi and the surrounding area, which is why we always offer fair, reasonable pricing for our top-notch plumbing services. We also love offering promotions on services and products throughout the year, so give us a call at 801-383-2874 to learn more about our weekly specials and promotional offers!
We are always here for the people of Lehi, Utah when it comes to any kind of plumbing project, which is why we are going to dive into our many services throughout this page in order to provide a better idea as to what we do and how we can help your home or business when plumbing issues occur.
Call 24/7 (801) 661-8155 or Complete & Submit the form below:
Fill all information details to contact with us
You can always count on us to show up at your home or business when a plumbing emergency arises at any hour of the day, and we pride ourselves on being there for our clients when they need us most.
Our 24/7 emergency plumbing services are just another reason why Beehive Plumbing is a go-to source for all of your plumbing necessities within the Kaysville area, and the following are some of the more frequent 24/7 plumbing situations we come across: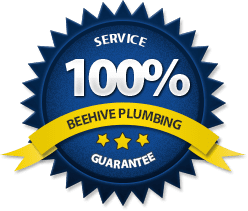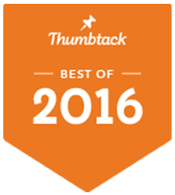 What are some of the advantages in utilizing a 24/7 plumbing service?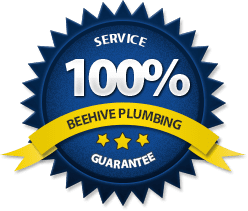 Our 100% Service Guarantee
We know customer satisfaction is the key to excellent service. We are so confident in our plumbing and drain solutions that our products and services come with a 100% satisfaction guarantee. You can count on our Utah plumbers to conduct a thorough evaluation and deliver fast, dependable service you can trust.
 Be it for a home, apartment, condo or office building, we do plumbing right the first time, every time. Learn more about us, guarantees and financing. Call Now (801) 661-8155 to see how effectively and affordably we can serve your needs.
Our Premier Plumbing and Drain Services Include these Benefits
Our Premier Plumbing and Drain Services Include these Benefits
Dependable Commercial Plumbing
Commercial plumbing is much different than residential projects, and we fully realize the ramifications a business has with plumbing issues in terms of protecting customers and employees, avoiding costly damage, and maintaining a professional appearance and reputation. We've seen countless commercial plumbing issues that have gone neglected for far too long, only to lead to unnecessary, serious problems. This is part of the reason why we always make a valiant effort to respond to our clients as quickly as possible and get the job done efficiently without a trace behind.
Fast and Reliable Drain Cleaning
Plumbing problems will many times happen when you least expect them to, and something like a kitchen drain takes a pretty long time to fully clog. Usually they get progressively slower due to certain substances like grease and fats accumulating within the inner walls of the pipes, ultimately creating blockages. Drain cleaning in general is a major part of our plumbing services, and there are countless causes that could lead to clogged drains. Some examples include:
Dirt from our arid Utah climate
Mud tracked in during winter months
Toys and clothes from small children
Tree roots intruding pipes
And much more!
Main Water/Sewer Line Issues
When a main water line bursts, it can create considerable damage throughout a property and home. Many times these bursts are a result of main water line leaks that may start out as a minor issue, but later build into a major complication that creates serious water damage. Water main problems can occur at any moment, so when you notice the warning signs or are experiencing a burst you should always call us immediately! We will use our expert knowledge and professional equipment to remedy the problem once and for all, and we are confident that our track record and reputation throughout the Lehi community speaks for itself in terms of our abilities to successfully handle these types of situations, while simultaneously not interfering with your schedule. 
Water Heater Installation & Repair
Everyone loves their water heater for showering and washing hands/dishes, and our entire team of expert plumbers and technicians are water heater specialists who know how to work with both standard tank water heaters and tankless water heaters. Hot water is simply so crucial to many aspects of our daily lives, so we fully understand your necessity for professional assistance when something goes awry. We are well known throughout Lehi for our water heater replacement services and we have the ample experience that's necessary to know when a replacement makes more sense than repairs.
No Matter What, Think Beehive Plumbing Lehi
Beehive Plumbing in Lehi is locally owned and operated, which means we really are a part of the Lehi community and truly honor our responsibility to serve our fellow neighbors. It's so important to us as a company to always provide the very best service and most ethical practices. We will always strive for transparency and honesty through every step of our dealings, which is part of the reason why we've been able to thrive over the years in such a competitive industry. You are never going to know when you'll need 24-hour plumbing services, water heater repairs, drain cleaning services, garbage disposal repairs or emergency plumbing. This is why we are always available to our clients and are more than willing to get to your home or business as quickly as possible to professionally assess your specific situation.
Commercial Plumbing Problems
Chronic clogs
Broken toilets
Sewage smells
Broken handles
Broken automatic flushers
Leaking fixtures and seals
Toilet leaks
Low hot water supply
Water pressure problems
Toilet clogs
Hidden leaks
Clogged floor drains
Our team of master plumbers wants all homeowners in the Centerville area to better understand the signs of needing a water heater repair, so the following are things you should look out for: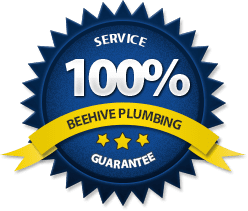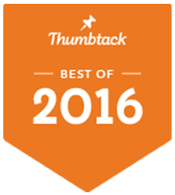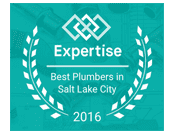 Common Water Heater Repairs
All of our experts at Beehive Plumbing are here to assist the Lehi community with any plumbing necessities, and we pride ourselves on being one of the most trusted plumbing companies in the entire area. For more information about our company and how we can help you, contact us today at (801) 296-8655 or reach out to us through our website by filling out our submission form.
Residential Plumbing You Can Trust!
We pride ourselves at Beehive Plumbing in terms of our knowledgeable, efficient residential plumbing services that tend to give homeowners throughout Lehi unnecessary stress. Plumbing issues create all sorts of dilemmas that Lehi homeowners simply shouldn't have to deal with, so let us worry about your plumbing and get back to enjoying your life without the major hassles that plumbing problems pose. Residential plumbing issues are typically very complicated and shouldn't be a DIY project, and we strive to ensure that every project we do is successfully completed the first time so the specific issues don't persist. There are countless residential plumbing services we perform on a daily basis, and we know how there isn't much homeowners can do about fixing just about all of these troublesome issues. We got into this business because we care about you and we know how frustrating it can be to experience all types of residential plumbing problems.