Plumbing Near West Jordan, UT
Beehive Plumbing is proud to do residential and commercial plumbing throughout West Jordan and the entirety of Salt Lake County, and we know that when you're in need of plumbing services you expect professional quality, reliable results and fair prices.
As a local company we believe we are an integral part of our community, which means we truly care about all our neighbors and always strive to provide our best efforts to get our clients out of tricky situations.
We have extensive experience in whatever plumbing services you may need, including water line repairs, drain cleaning, water heaters, water softeners, garbage disposals and so much more. Each member of our team is a licensed, insured professional with many years of industry experience, and we always ensure our plumbers and technicians are continually trained on the latest skills and techniques. We also make sure our employees are using the very best brands and equipment to bolster our abilities to provide unbridled results.
Call 24/7 (801) 515-0308 or Complete & Submit the form below:
Fill all information details to contact with us
One big part of our business is our 24-hour emergency plumbing services, so no matter when a crisis occurs at your home or business call Beehive Plumbing West Jordan at (801) 515-0308.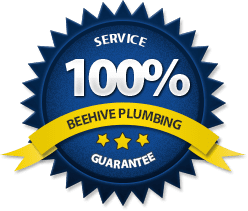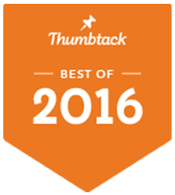 What are some of the advantages in utilizing a 24/7 plumbing service?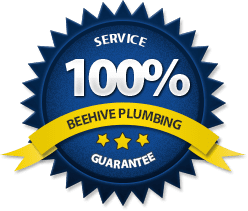 Our 100% Service Guarantee
We know customer satisfaction is the key to excellent service. We are so confident in our plumbing and drain solutions that our products and services come with a 100% satisfaction guarantee. You can count on our Utah plumbers to conduct a thorough evaluation and deliver fast, dependable service you can trust.
 Be it for a home, apartment, condo or office building, we do plumbing right the first time, every time. Learn more about us, guarantees and financing. Call Now (801) 515-0308 to see how effectively and affordably we can serve your needs.
Our Premier Plumbing and Drain Services Include these Benefits
Our Premier Plumbing and Drain Services Include these Benefits
The West Jordan Plumber You Can Trust
Our team has been living throughout West Jordan and all of the Salt Lake Valley for decades, and as a reputable plumbing company within the community we take our abilities to serve you right every time very seriously.
We have worked our way up to the point we're at today through a ton of hard work and impeccable customer care, so you can always count on us to put your needs first. This means we remain as transparent as possible when it comes to our estimates and pricing, and we always stick to our up front pricing.
Beehive Plumbing Can Really Do Everything, and More?
We are more than confident at Beehive Plumbing that we can handle any type of plumbing-related job you may have for us, and our decades of experience with an entire array of services has given us an incredible advantage in terms of being your one-stop shop for every plumbing need you have.
Here is a quick list of what we can help you with:
Residential Plumbing
Drain Cleaning
Water Heaters
Water Softeners
Garbage Disposals
Water Mains
Trusted Residential Plumbing in West Jordan
Residential plumbing is a very vast niche that involves a whole variety of client needs, and we know that homeowners want the fasted resolution possible when the unexpected happens.
We've been offering superior residential plumbing services to the homes and families of West Jordan and Salt Lake County for decades, and we know exactly what is expected of us when we visit a client's home. We pride ourselves on being able to quickly diagnose problems and offer the very best solutions and prices. 
Your Commercial Plumbing Experts
We do so much more than residential plumbing, and the following are some of our most common commercial plumbing problems that we see here in Utah:
Chronic Clogs
Sewage Smells
Broken Toilets
Broken Handles
Broken Automatic Flushers
Leaking Seals and Fixtures
Toilet Leaks
Low Hot Water Supply
Water Pressure Issues
Toilet Clogs
Hidden Leaks
Clogged Floor Drains
It's understandable that many home and business owners won't really know what to expect from their next plumbing projects, and this is why we always offer free consultations and estimates that we stand by throughout the entirety of a job.
Our trained professionals will always let you know what your options are and will recommend the most cost-effective methods to solves your scenarios. We are very proud to be one of the most affordable plumbers throughout West Jordan and all of Utah County, and we also know the overall costs associated with operating a top tier plumbing company with the very best team in the area. 
Remodeling, Adding On, or New Construction? We do it all!
We assist many contracting companies on new construction and remodeling projects, and the following are some of the most common projects we handle:
Complete remodeling
Relocating washer hookups
Relocation floor drain
Adding washer hookups
Adding utility sink
Adding floor drain
Relocating entire laundry room
Utility room remodeling
Our Plumbing Services in West Jordan, Utah
Our experience within the plumbing industry has given us the abilities to undertake any kind of plumbing job, and we'll give you the guarantee that our team will respond rapidly to your call for assistance. We always have members of our team on standby who will be sure to get to your home or business as quickly as possible so you don't have to worry about any given plumbing problem you're experiencing.
All of our expert plumbers and technicians have been trained to undertake any repairs, replacements and emergencies and get each job done to absolute perfection. 
Every Client Matters to Us
We fully understand the frustration and difficulties that are associated with plumbing issues for both home and business owners, which is why we have only hired the top professionals in the industry who are highly efficient in terms of undertaking any type of plumbing project.
No job is ever too big or small for us, and our goal with every job is to provide you with professional advice and assistance towards remedying your plumbing problems.Every service we provide is supported by proper licensing and insurance, and we always provide a 100% customer satisfaction guarantee.
Every one of our customers goes through a moment in which they most choose their desired plumbing company, so what sets Beehive Plumbing apart from all these other competitors? It really comes down to the quality of service we have continually provided throughout the years to countless people in the West Jordan area, and all of Utah.
When you work with us you'll gain access to a team of highly trained, experienced professionals who have been providing plumbing services throughout the community for many years.
Let's Discuss Your Plumbing Needs
It's always our goal to ensure that Beehive Plumbing remains at the top of the ladder by offering distinguishable services that set us apart from everyone else. We take pride in our professionalism and the countless feedback and referrals we've received from our clients. We strive to exceed our customer's expectations by carrying out all our plumbing services to the very highest of standards.
When you call us we'll come to your home and perform a thorough inspection before advising you on your best available options. We want you to make the choice that's right for you and your home or business, and we always are as transparent and forthright as possible.
Our team of master plumbers wants all homeowners in the Centerville area to better understand the signs of needing a water heater repair, so the following are things you should look out for: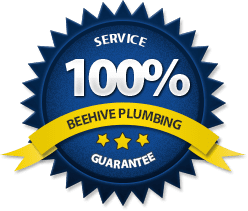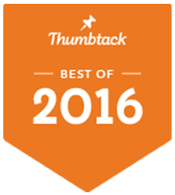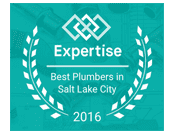 Common Water Heater Repairs
All of our experts at Beehive Plumbing are here to assist the Centerville community with any plumbing necessities, and we pride ourselves on being one of the most trusted plumbing companies in the entire area. For more information about our company and how we can help you, contact us today at (801) 515-0308 or reach out to us through our website by filling out our submission form.
All business owners in Centerville want to keep their properties running smoothly, and proper plumbing and business success often are tied together. When a business is undergoing some kind of plumbing issue it can drive customers away, which is why all of the Beehive specialists offer commercial plumbing services to tackle the most common and complex plumbing repairs throughout the Centerville area.
But as a business owner you should know about the common signs for needing commercial plumbing repairs, and the following are the top five most common signs: