Our experts are always here to help you with any plumbing services, but it's a good idea to conduct your own pipe inspection to prevent major issues!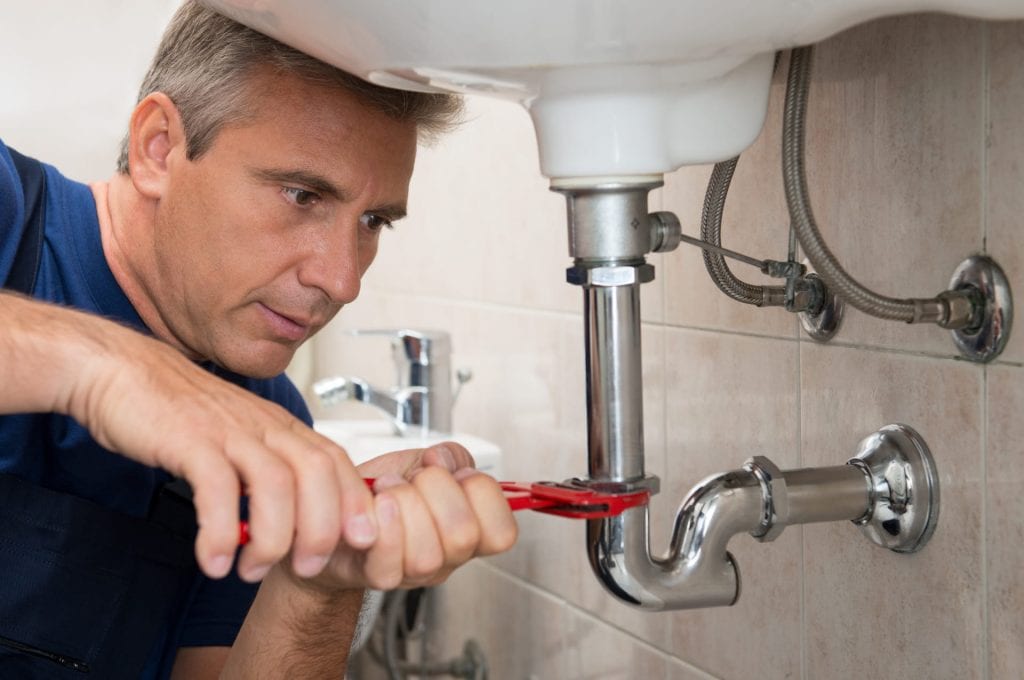 One of the drawbacks to owning property is that it sometimes feels like you're just waiting for the next repair job or major issue to arise, and one common example of these household issues is leaking pipes. There are countless ways to go about fixing a leaking pipe, but it's always tedious and many times expensive.
In order to adequately prevent pipe leaks before they occur, it's crucial to do your own pipe inspection on a regular basis. Our team of specialists will always be there to help you when you notice anything awry within your plumbing system, but if you don't know about your plumbing problems then it's inevitably impossible to get them properly fixed!
In this article we're going to go over some pipe inspection tips to keep in mind, and as always feel free to contact us online with any questions or concerns you may have about your pipes and to schedule an appointment.
Measuring Water Pressure
Conducting your own pipe inspection to avoid any leaks is of course a rather arduous, multi-step process. This process will typically always begin with measuring the water pressure that's permeating throughout your property's pipes.
You're going to want to see a water pressure below 60 PSI, because if your pressure reaches above 60 then you may be putting your plumbing system at risk of eventual leaks. The ideal range for water pressure is about 30-50 PSI, so if it is somehow higher than this you should contact our team to come do a thorough inspection and properly repair this pressure issue before things get worse.
Tighten Fittings
This may seem pretty simple, and that's because it is. But simply tightening some fittings can always go a long way in terms of preventing leaks, particularly around your kitchen sink.
When you're checking out your kitchen sink's fittings, you should also try to notice if there is any moisture building up around the trap. If there is moisture there, it may be a sign to tighten the fittings in order to prevent leaks into the future. If your trap appears corroded or damaged, then it's time to call in the pros to get a new one installed.
Properly Seal Joints
Improperly sealed joints are actually one of the most common causes of leaking pipes, which is why it's important to be proactive in terms of inspection. Tightening up both your joints and gaskets may entail a bit of intense work, so if you notice anything awry you should call an expert to come do this work for you to ensure it's completed as efficiently as possible.
Water Softener Installation
Installing a water softener can do wonders in terms of helping to prevent leaks, and this is mainly because hard water damage is a leading cause of leaking pipes. Hard water always has a very high mineral content that eventually corrodes pipes.
This is one of the many reasons why a water softener is a real game changer for homeowners, because one of their main purposes is to remove these excess minerals from your water supply. It's a pretty complex process involving salt tanks and ion exchanges, but in the end you'll experience increased longevity within your piping system and a much less likelihood of incurring leaks.
All of us at Beehive Plumbing are water softener installation specialists, so be sure to reach out to us if you're interested in these wonderful technological advancements!
Pipe Insulation
This next leak preventing tip primarily focuses around the colder months of the year, because this is when pipes can not only leak but can also burst!
One of the easiest and best ways to prevent this serious issue is to make sure your pipes are properly insulated. The pipes that are most likely to experience major issues during colder months are the ones that reside in your home's unheated areas, including your garage, basement and sometimes even beneath your sinks.
Insulating your pipes will give you the necessary peace of mind to know that you're doing your due diligence in terms of winter time protection.
Schedule a Professional Pipe Inspection Today!
Although these tips are oriented around preventing leaks before they start, it's also crucial to always schedule a professional pipe inspection on a regular basis. It's sometimes easy for the untrained eye to miss the warning signs of pipe leaks, which is why getting an expert to look over things is always your best option.
Always feel free to contact us online to schedule a pipe inspection and speak with one of our experts who will be more than happy to answer any questions you have about pipe leak prevention!