Bidet Installation and Repair in Utah
Are you in need of a bidet installation or repair? Beehive Plumbing can help with all of your bidet needs within the Greater Salt Lake area and even up to Park City, Ogden, Provo, and everywhere in between! Contact Beehive Plumbing with any questions you may have about bidets or to get bidet services at 801-661-8155.
Our Beehive Plumbing professionals in Utah come fully equipped to correct any kitchen or bathroom plumbing problems you may have. Our experts can locate the point where a fixture or plumbing pipe leak is originating and determine what is causing it. One of our technicians will repair or replace the specific plumbing parts or fixtures as needed to get your kitchen or bathroom back to functioning normally as quickly as possible.
There are two types of bidets commonly used in homes. One is connected to the toilet seat and the other is a floor mounted standalone porcelain bidet. The toilet seat bidet is used to retrofit an existing toilet and is connected to the water pipe going to the toilet. The standalone bidet looks almost like another toilet but has separate plumbing from the toilet. Some porcelain bidets can also be mounted on a wall along with a new toilet. There is a bidet for every size bathroom, therefore you're guaranteed to find the right one for your home!
The Benefits of Using a Bidet
There are numerous health, hygiene, and environmental benefits associated with using a bidet, including: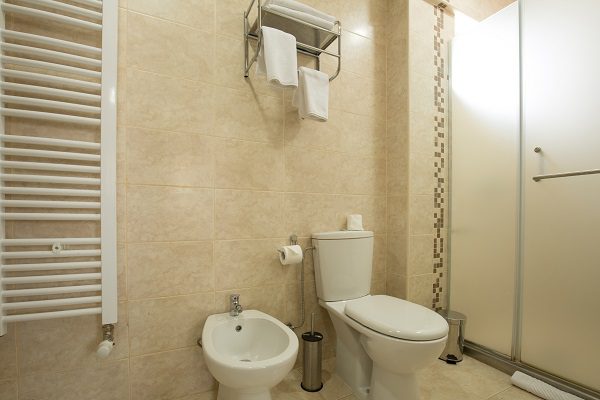 The installation and use of bidets are growing in the United States because they are more sanitary and environmental-friendly than using a regular toilet. At Beehive Plumbing we carry a full line of bidets from top manufacturers like Kohler, Moen, and Standard. Many of the bidet seats on the market today use electricity to offer high-end, luxury features. There are requirements that pertain to an electrical outlet when installing an electric bidet toilet seat that often requires a professional plumber for installation.
Bidet Replacement Services
At Beehive Plumbing, we are able to replace an existing bidet that no longer works properly and replace it with a new updated model. If you are remodeling your bathroom and are looking to free up space, we can remove an old bidet and retrofit your existing toilet with a seat that has a bidet built into it. Just give us a call and we'll stop by to help you develop a plan for your new bathroom.
Bidets are reliable but they can develop problems over time. The water stream may start to flow in the wrong direction and the pipe will need to be adjusted. Sometimes, debris can build up on the strainer in the pipe and the water flow will be greatly reduced, or the washers around the strainer can wear out and you'll experience water dripping out of the pipe. You have no need to worry. Our Beehive professionals not only install bidets but we also have trained service technicians who can repair any problems you might experience with your bidet. If your bidet is in need of a repair we'll send a technician out to your house to fix it right away.
Contact Beehive Plumbing for All Your Bidet Repair and Installation Needs in Utah
Are you looking for a Utah plumber you can trust to install or repair your bidet? Choose Beehive Plumbing! Why choose us? We are available 24/7 for any and all emergency services and guarantee our work 100 percent! Our installations and repairs are quick because we know what we're doing. Contact Beehive Plumbing in Utah by filling out our online form or give us a call at 801-661-8155 today!