Tub And Shower Repair in Salt Lake City
For any homes or businesses in need of tub and shower repair services in Salt Lake City and the surrounding areas, Beehive Plumbing has got you covered. Our plumbing experts are committed to keeping your bathtubs and showers in excellent working condition.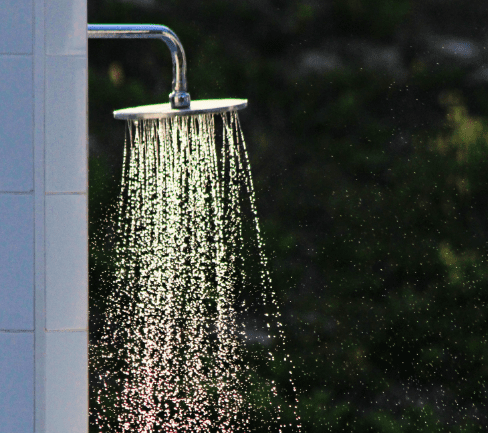 We serve both commercial and residential customers, upholding the highest standards of efficiency and reliability in all our work.
Our Beehive team is available 24 hours a day, 7 days a week to meet your needs, and will provide quality solutions for all plumbing problems, no matter how big, small, or complex they are. Whether you're dealing with a plumbing disaster or a minor inconvenience, our team is only a call away.
Beehive strives to make plumbing affordable for customers in Salt Lake City and throughout Utah, which is why we offer a range of discounts on our coupons page. We also provide free quotes and consultations.
The Beehive team will keep your shower or bathtub in full working order. We offer quick,
comprehensive repairs for issues like:
Low or Inconsistent Pressure
Have you ever had a very unsatisfying shower due to low water pressure? Or have you spent hours trying to fill your tub with the tiniest stream of water from your faucet? These are annoying issues that can easily be resolved by our expert team. If you're suffering from low or inconsistent water pressure, all you have to do is give us a call!
Clogged Drains
If your shower or bath water is refusing to drain away, that's a sign there is a clog. Some people buy drain cleaners and attempt to resolve the issue themselves, but they aren't always successful. Our team of trained technicians will identify where the blockage is and remove it. We'll also give you top tips to avoid another clog developing in future.
Broken Fixtures
Is your bathtub faucets or showerhead dripping? It may be a sign that they need to be resealed or replaced. This may seem like a minor problem, but any leak⁠—no matter how small⁠—is wasting water, which is bad for our local drought and terrible for your water bills. It's better to get any broken fixtures inspected sooner rather than later.
Slow Drains
A clog doesn't usually appear overnight. It develops gradually over time. That means you might notice your drains getting slower and slower as the issue worsens. Ignoring the problem won't resolve it! Take action straight away by calling Beehive Plumbing. We'll take care of your slow tub and shower drains.
Leaks
What if it's a more serious leak? If a pipe from your shower or tub is emitting water, this can become an emergency situation very quickly. The last thing you want is to have to pay out of pocket to repair serious property damage. Call Beehive and we'll attend to the problem as quickly as possible. We'll also advise you how to isolate the leak while you wait.
Whistling and Gurgling sounds from Taps and Drains
If you've ever heard a strange whistling sound from your bathroom tap, there are a few problems that could be causing it. The water pressure could be too high or plumbing components could be degrading due to wear and tear or hard water. Gurgling is the result of something preventing water or air from flowing through your drains. Either way, we'll be happy to take a look at the issue!
Beehive Plumbing provides affordable prices for our plumbing repair services, all of which are guaranteed.
Emergency Tub and Shower Repair Services
When tub and shower problems strike, they don't always strike at the most convenient time. Unfortunately, we can't schedule plumbing issues to occur when it'd be easiest to resolve them. Sometimes they happen out-of-hours. Sometimes they happen on national holidays. We can't prevent every accident from occurring, and we can't decide when they occur!
So what if you have a plumbing problem in the middle of the night? Do you have to wait until 9am, watching a leak worsen, before you can call for assistance?
Of course not! Here at Beehive Plumbing, we want to support our Utah customers around the clock. There's never a bad moment to give us a call. We will assess the situation over the phone, and if it needs to be addressed urgently, we'll be there as quickly as possible.
This is why our loyal customers appreciate our service so much. We empathize with their panic when something goes wrong in their home. When you aren't a plumbing expert, even the smallest issue can be a source of stress. Those who know of Beehive Plumbing enjoy peace of mind that, no matter what happens, they have 24/7 plumbing support on standby.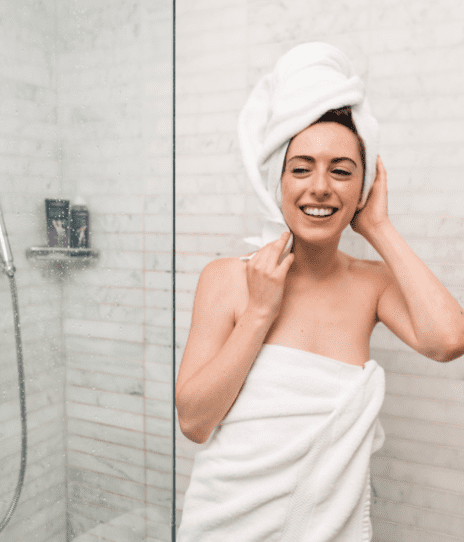 Because plumbing issues often arise without warning, it's highly possible that you may not have space in your budget to cover the cost of a plumbing service. We totally understand and empathize with your situation.
Allowing a plumbing issue to worsen over time because you don't currently have the funds to address it is definitely a false economy, though. You'll end up paying more in the long run. This is why we are very happy to offer our customers in Utah financing for plumbing repairs.
If you want a plumbing repair or replacement to be performed right now but you're struggling to pay upfront, consider applying for financing through our partner service. When approved, you'll be able to pay off your plumbing bills over a longer period of time.
This makes the service more economically feasible for many of our customers. However, you should know that Beehive Plumbing has a reputation for very reasonable rates. You can trust us as an established local business to charge you fairly for any plumbing work that we undertake.
Our affordable prices and our convenient financing options make us a great solution for anyone needing plumbing services in the Utah area.
For every job that we attend, our approach is guided by our own company values. If we are asked to attend your tub and shower repair, you can expect us to arrive punctually. This is because we value our customers' time and we pride ourselves on being a reliable company.
We will also arrive looking like the professionals that we are. We maintain high standards of hygiene in everything that we do, so you can be sure that we will treat your home respectfully and leave it in a sanitary condition.
Honesty is one of our most important values. You can trust the advice you're given by a Beehive plumber. If we tell you that replacing your tub or shower is the best possible solution, then you can be sure that we have analyzed your situation in depth before coming to that conclusion.
Beehive plumbers are trained to be problem solvers. That means we are resourceful, and if one solution isn't effective, we are prepared and proactive about trying another. Saying that, our goal is to always get the job done right the first time. We're able to achieve this due to our extensive knowledge of our industry.
What to Expect from a Beehive Visit
If you've never used our services before and you need a tub or shower repair, then this is what you can expect from Beehive Plumbing.
First of all, be aware that you're free to call us at any time. We have plumbers on standby 24 hours a day, so it's never a bad time to contact our team. If your tub or shower repair is an urgent issue, we're happy to attend on an emergency basis.
When we agree to attend your property, we will arrive at the stated time. Punctuality is important to us. We know that our Utah customers have busy days planned, and we don't want to waste anybody's time. Should any unexpected delays occur, we will be in close communication with you.
Upon arrival, you'll be impressed by our professional presentation and demeanour. We are proactive, so we will immediately begin investigating the issue. Once we've diagnosed the problem, we'll explain it to you alongside all possible solutions. With our expert guidance, you can decide the route you wish to take to resolve the problem.
Expect us to get the job done right the first time. Once we know what to do, we'll jump into action. You'll already have an upfront quotation for the work, so there will be no nasty surprises at the end. The issue will be fixed, you will pay a reasonable rate for the work, and you'll keep Beehive Plumbing's number for any future plumbing issues that may arise!
Why Choose Beehive Plumbing for Tub and Shower Repair?
Beehive Plumbing is the obvious choice for tub and shower repairs in Utah because we are:
Reliable: we have extensive experience, and we're known for getting the job done right the first time. You can count on us to provide a superior level of support!
Affordable: our rates are reasonable, and we even offer financing options for customers who would prefer to split their payments over a longer period.
Qualified: all of our team have undertaken the necessary training to perform plumbing work to the highest standards. No corners are cut by Beehive plumbers!
Reputable: we are well known in the local area, and we have the excellent reviews to prove it! Many of our new customers come to us as a result of word-of-mouth referrals.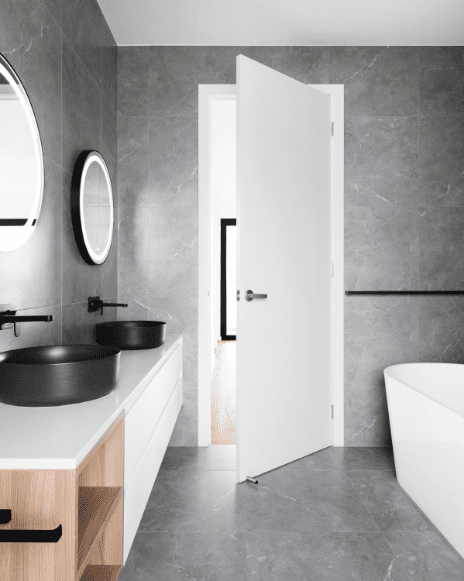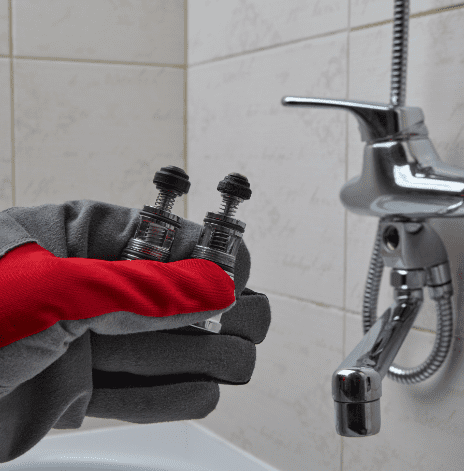 Replacing Shower & Tub Equipment
Whether due to severe damage or obsolete equipment, some shower and tub devices are beyond repair. Beehive Plumbing offers a variety of replacement options, along with professional guidance in choosing new devices for your home.

Our team will install the most advanced plumbing equipment, allowing you to save water and avoid maintenance issues, all while staying within your budget and aesthetic preferences. We take care to cause as little disruption as possible when we put that equipment in place.
Installing New Showers & Tub
Wherever possible, we will repair your showers and tubs. However, if we know that they have passed their best, we will also be honest about that and advise you to invest in new facilities. This will save you money in the long run, since you won't have to constantly call our team out for repairs. The advice we give our customers is always in their best interests.
If you don't have space in the budget to install new showers and tubs, remember that we offer a financing service that makes the process much more affordable. When you're offered financing, you can split payments over a longer period of time.
We've found that this is a very convenient option for many of our customers, making the purchase and installation of a much-needed shower or tub more manageable.
The Beehive team installs a variety of new tubs and showers, featuring the most intricate designs to brighten up your Utah home or business. In addition to being beautiful, this equipment is highly functional, covering all of your bathing and hygiene needs with maximal efficiency.
We install these devices as quickly as possible, taking into account the specific characteristics of your building and plumbing system. These quality tubs and showers will resist damage and deterioration for years and are covered by our 100 percent guarantee if there is a problem.
When you hire Beehive Plumbing, you can expect:
Quick installation of any low-flow fixtures you may purchase from us or from other suppliers
Full range of plumbing repair and installation services to meet all your needs
The option of a same-day service
A 24-hour plumbing service, 7 days per week, for emergency plumbing repairs or replacements
100% guarantee on all of our plumbing services
Affordable financing options