Water Softeners in Salt Lake, Utah
Professional Water Softener System Installation & Services
When it comes to water softening, water purification, and water conditioning for a residential or commercial establishment in Utah, look no further than Beehive Plumbing. We offer a wide range of services, from water softener repairs to brand new installation. We are a friendly, locally-owned and operated Utah plumbing company dedicated to making life better for customers through our soft water solutions.
Water is given a hardness rating that is dependent on the mineral content contained within the water. For water in the Salt Lake Valley, the rating is around 13 grains of hardness per gallon of water. This hardness rating varies by exact location, but all water in the Salt Lake Valley has a rating of 10 grains per gallon or more, and that is considered very hard. This hardness is mostly composed of calcium carbonate. Faucets encrusted with a white, grout-like substance, spotted glasses, dingy, and uncomfortable just-washed clothes and dry, filmy hair are just some of the usual effects of hard water. When it comes to your plumbing, it can clog pipes, reduce water flow, damage fixtures over time, and increase utility bills for heating, among others.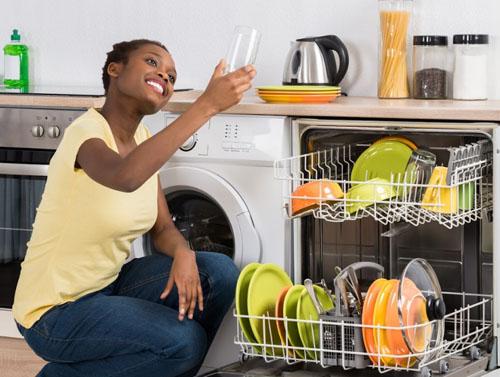 The Benefits of Soft Water Systems
When people decide to go with soft water, there are numerous benefits that are immediately apparent. Soft water improves the quality of drinking water for people and pets along with providing health benefits for the skin and hair while showering. Soft water also protects appliances including plumbing, refrigerators, and dishwashers. This includes tank-style water heaters and those without tanks. Soft water also flows better through the pipes. This leads to financial savings due to a lack of filters and lack of maintenance requirements. Finally, soft water is beneficial for every home, regardless of size, and can be taken anywhere.
Reliable and Innovative Water Filtration and Softening Systems Offered by Beehive Plumbing in Utah
At Beehive Plumbing, our professionals fully understand the importance of having soft water with regards to the efficiency of appliances and plumbing. That is why we offer an in-home plumbing and water consultation. This is a fantastic package which includes:
Once this assessment is complete, professionals from Beehive Plumbing will help you take advantage of our wide range of water softener services. It is important to understand that purchasing and installing your own water softener can lead to a system that is calibrated for the national average, which is significantly below the Salt Lake Valley region.
When you choose Beehive Plumbing, we will calibrate the water softening system to the proper level for your specific area and needs. We are the go-to company for people in need of soft water systems in Utah. Whether it is for your home or office, we have the right solutions to make life (and your water) softer and better. We service homes, apartments, townhomes, condos, offices, and commercial establishments. Clients in need of soft water in Utah only need to
get in touch
with us and we'll be buzzing along.