Plumbing Coupons and Discounts
If you're looking for a high-quality, affordable plumber in Utah, you've come to the right place! Beehive Plumbing is pleased to offer plumbing coupons that will get you the best plumbing discount in town!
Just print your coupon and show it to your plumbing specialist at the time of service!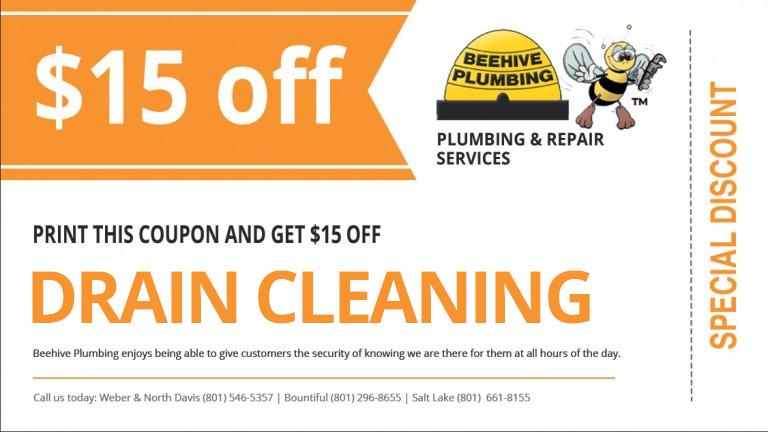 Don't let clogged drains stop up your week. Print your drain cleaning coupon to save $15 on any drain cleaning service! Beehive Plumbing offers expert drain cleaning for bathrooms, basements, and outdoor drains. Download your coupon now!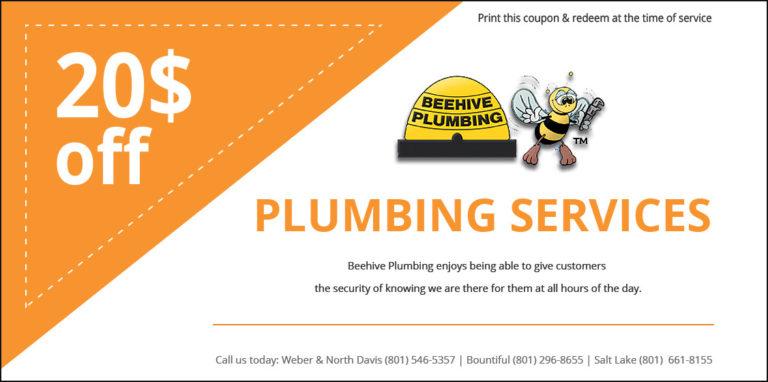 Our experienced plumbers provide emergency and non-emergency plumbing service in Utah. With this coupon, you'll instantly save $20 towards any plumbing service! Save on burst pipes, toilet repair, plumbing repairs, and more!
Water Heater Service Coupon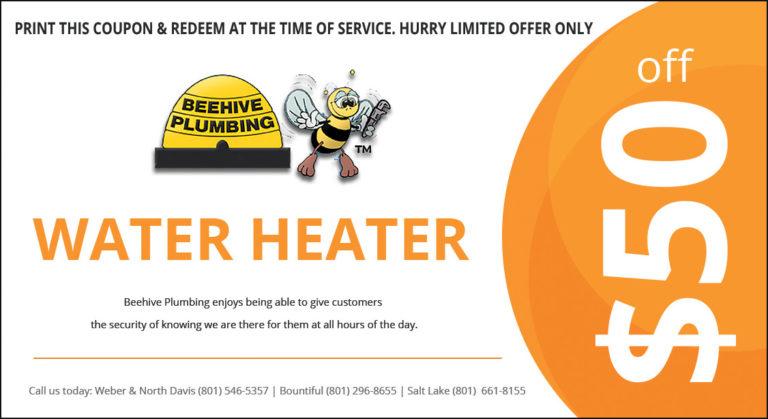 Whether your need water heater installation, repair, or replacement, Beehive Plumbing is here for you. Print your water heater service coupon and you'll save $50 towards any water heater service we provide. Hurray – this is a limited time offer!
Contact Beehive Plumbing Today!
Plumbing problems can't wait for a sale – but these plumbing deals are ready for you 24 hours a day, 7 days a week.