24/7 customer service only scratches the surface of our customer care, and we make sure that all of our team members provide efficient, friendly services that are guaranteed to satisfy your necessities.
Our clients will always be the very heart of our business and the communities we serve are our family. You'll undoubtedly be treated as so much more than a valued client when working with Beehive Plumbing, and that's simply because we love what we do and have a great track record of building long-lasting relationships.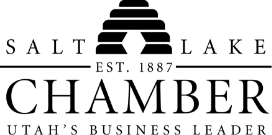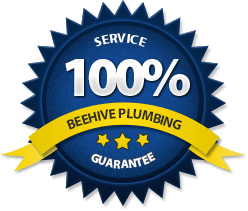 Take Advantage of

24/7 Plumbing
When you and your home are in the middle of a plumbing emergency where water is pouring out of fixtures or pipes and it seems like Armageddon has arrived, there is a lot of solace in knowing that Beehive Plumbing can provide very quick and efficient services. It's essential to our business to be there for clients when they need us the most, which is why we make sure our specialists arrive promptly with the proper equipment that's necessary to not only identify the issue, but also properly correct the problem before the issues worsen.
One of the worst parts of water damage beyond it being able to destroy a variety of household items is its ability to build mold and mildew formations underneath your flooring. Mold can flourish rather quickly in certain conditions like a flooded basement, so by going through a 24/7 plumbing service like Beehive's you'll be able to minimize the amount of water damage a plumbing emergency creates.
It may initially seem like a 24/7 plumbing service job will cost you more than routine repairs, but when it comes down to it you'll end up saving a ton of money when you can eliminate your restoration costs when not hiring a 24/7 plumber in times of imminent emergencies.
It's important for everyone to simply know that they have Beehive Plumbing ready to help them at all times, and when you work with us you'll be calling a specialist's direct line. All of our specialists are experts who can fix your emergency issues swiftly and efficiently, so instead of panic-dialing when a problem arises you can be rest assured that we'll be there when you need us.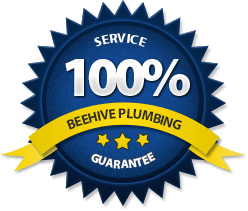 Our 100% Service Guarantee
We know customer satisfaction is the key to excellent service. We are so confident in our plumbing and drain solutions that our products and services come with a 100% satisfaction guarantee. You can count on our Utah plumbers to conduct a thorough evaluation and deliver fast, dependable service you can trust.
Be it for a home, apartment, condo or office building, we do plumbing right the first time, every time. Learn more about us, guarantees and financing. Call Now (801) 661-8155 to see how effectively and affordably we can serve your needs.
Salt Lake City is known for its snow-capped mountains and world-renowned ski resorts. However, it's much harder to enjoy the snow when you get home and realize the hot water in your shower isn't working. It doesn't help that due to Salt Lake City's dreaded "Lake Effect" snow, keeping your water heater and other plumbing essentials running is especially difficult; without a functioning water heater, your shower and sink water will feel as cold as the snow outside.
At Beehive Plumbing, we know hot water is to homes what ski goggles are to skiers: it's a necessity you can't do without. So when your pipes freeze or your water heater stops working, call Beehive Plumbing to solve the problem as quickly, professionally, and cost-effectively as possible.
If you're wondering how to find a water heater that can withstand the biting cold, come to Beehive Plumbing.
With our expert water heater repair, installation, and replacement services, Beehive Plumbing is staffed with experts in all things plumbing. We know our water heaters like a ski instructor knows the slopes, and we're not afraid to tackle any issue, big or small.
When you need a reliable plumbing service, Beehive Plumbing will get the job done quickly and affordably. From installing new water heaters to performing routine maintenance on your old one, our team will keep the hot water running as efficiently as possible in your home.
Beehive Plumbing also helps you choose a reliable replacement if your current water heater is beyond repair. Our team will equip your home with the perfect upgrade for its needs.

Types Of Water Heaters We Install
At Beehive Plumbing, we understand that every home and business has unique needs. That's why we offer a wide range of heaters to choose from; the more options you have, the more likely you are to find the water heater that meets your needs.
Tankless water heaters are a popular option with our customers. With a never-ending supply of hot water and minimal space requirements, a tankless heater will help you save on your electricity bills in no time. Additionally, because they don't need bulky tanks to function, tankless heaters leave you with extra storage space.
Next, we have the electric water heater. This type is known for being reliable, efficient, and safe. With an electric hot water system in your home, you can enjoy peace of mind knowing there's no chance of a gas leaks or explosion. This system is also quiet, which ensures that you'll sleep soundly at night.
We also offer gas water heaters. Despite being old-fashioned, gas water heaters are strong, dependable, and time-tested. With a gas water heater, your water will heat up quickly and stay hot for a long time.
Whether you're looking for a tankless, electric, or gas water heater, Beehive Plumbing has all of your needs covered. Our staff can help you select the ideal model for your home and install it quickly. On top of that, our experienced technicians will guarantee that everything is running smoothly with your new system so that you can concentrate on more important matters.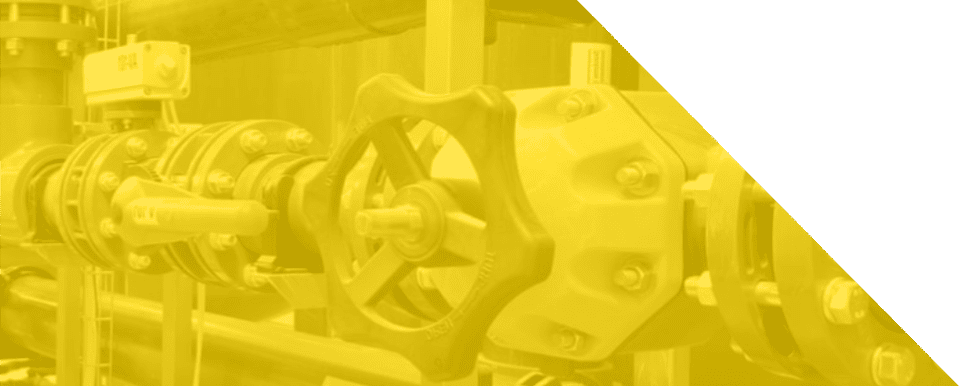 Other Residential Services
Beehive Plumbing offers excellent water heater services, but we also offer much more. We provide many of the plumbing services you need to keep your home running smoothly.
If your pipes are old or damaged, we provide pipelining services to keep them in top condition. Our team of professionals is trained to ensure that your pipes run as smoothly and cleanly as possible. Also, our plumbers are ready to help with any repair or maintenance work that needs to be done on your sewer lines.
If you need some hydro-jetting to clean out stubborn clogs, we have the equipment and the expertise to do the job correctly the first time.
We make sure your home is running like a well-oiled machine. So the next time you have a plumbing emergency, call Beehive Plumbing and let us handle the rest.
100% Satisfaction Guarantee
Here at Beehive Plumbing, we work hard to ensure our customers are satisfied. That's why we offer a 100% satisfaction guarantee on all our products and services. If you're not happy, we're not happy.
Our plumbers are the best in the business, and they'll make sure your plumbing and drain solutions are top-notch. Whether you're having plumbing problems at home or in your office building, we can take care of all your plumbing needs with ease. We always do the job right the first time and make sure our solutions never result in half-hearted work or makeshift fixes. With Beehive Plumbing, you can rest in the knowledge that we guarantee the best possible outcome.
If pricing is a concern, we offer different ways to pay so you can get what you need without breaking your budget. Contact us at (801) 661-8155 today and find out how effectively and affordably we can cater to your needs. It's a guarantee that you won't regret it!
At Beehive Plumbing, customer care is our top priority. As a locally owned and operated company, we prioritize the quality of our work because our customers are our neighbors and friends.
Because we live, work, and have loved ones in this community, we are personally invested in going above and beyond on every project, and we take pride in all that we do.
We believe in transparency and honesty with our clients, which is why we provide upfront estimates and stand by our pricing agreement. We value our customers' satisfaction above everything else, and you can always count on us to prioritize your needs every step of the way. Give us a call and experience our exceptional plumbing services today.
Common

Water Heater Repairs
We are always 100% transparent with all our clients throughout the entire process of any given project, and this includes us never having hidden fees. The free estimates we provide are always going to be accurate, and this helps our clients have a better understanding of what our services will cost before even spending a penny. We also understand that plumbing emergencies happen at any given moment, so we make sure to keep our prices fair and reasonable during these tough moments, which is unlike a lot of the other guys!
We get it how a lot of home and business owners put off plumbing projects because they think it's out of their budgets, which is exactly why Beehive Plumbing offers financing options. So now you don't need to worry about your finances holding you back from realizing your remodeling dreams or maintenance requirements. We'll always be able to work with you and your budget to make sure that our plumbing projects are affordable for you and your family.Some of our other core values include: Quality & Value, Teamwork, Professionalis,Privacy & Security
We pride ourselves on being available for our customers on a 24/7 basis, but we also understand how important it is to provide friendly, efficient services with project satisfaction guaranteed. You are always going to be the very heart and soul of our business, and we'll treat you as such through our hard work and determination to give you the results you're looking for. Because when it comes down to it, when you work with Beehive Plumbing you're not just a client, you are a part of our family.
Plumbing emergencies happen at all times of day and night, which is exactly why we remain on call 24/7 to respond to any type of emergency no matter when they occur at your home or business. You can always relax knowing you have us in your contacts, because we'll be able to quickly respond to your situation and arrive at your location ready to take care of whatever it is on hand. There are a whole array of issues we typically see when it comes to our emergency plumbing services, but no matter what you should never hesitate to give us a call on our 24/7 line at (801) 661-8155 and we'll get an expert out to you ASAP!
Our team of master plumbers wants all homeowners in the Bluffdale area to better understand the signs of needing a water heater repair, so the following are things you should look out for:
Whether you're dealing with a misbehaving water heater, bursting pipes, or a seriously clogged drain, Beehive Plumbing is the solution you've been searching for.
Our team of expert plumbers will have your home up and running in no time while providing the best customer service possible.
Whether you need major repairs or scheduled routine maintenance, Beehive Plumbing is here to meet your needs. Give us a call at (801) 661-8155.
Some examples of our commercial remodeling can include tasks like installing a new sink in a restaurant, better working taps within any type of business, as well as specialty tasks that are crucial to a specific business like upgrading washers and dryers for Laundromat businesses.
When it comes down to it, you are always guaranteed the very best possible remodeling services when you hire Beehive Plumbing and all of our expert team.
We're the
Solution

to any and all plumbing or drain problems,

24/7

in Utah