Plumbing Near South Jordan, UT
Beehive Plumbing has very quickly become the most trusted plumbing and drain services company throughout the South Jordan area, and we are very proud to serve this illustrious community through the talents of our highly experienced, professional team members who serve South Jordan's homes and businesses.
Our excellent services have made us a one-stop shop for the people of South Jordan and all of their plumbing necessities, and our multi-faceted nature is just a small part of what helps set Beehive Plumbing apart from the multitude of local competitors within our somewhat oversaturated industry.
We understand how hard it can be to really narrow down plumbing companies and distinguish which one truly is the best in your local area, and that's why we have created this page to help you better understand what we do as a company and how are services can help.
Beehive Plumbing has been helping local communities throughout the entire state of Utah since our beginnings in 1999, and throughout the years we have been able to comprise a world-class team of plumbing and technician experts that have continually grown in experience along with our company's staggering growth.
There's no doubt about it that you'll get the very best when you hire Beehive Plumbing at all of our various locations, and our South Jordan location is not an exception.
Call 24/7 (801) 256-6695 or Complete & Submit the form below:
Fill all information details to contact with us
Our distinguished team of plumbers and technicians is available to you whenever you need us through our 24/7 plumbing emergency services. Our entire team and company is certified, bonded, insured and licensed to perform any and all types of plumbing services within South Jordan, Utah.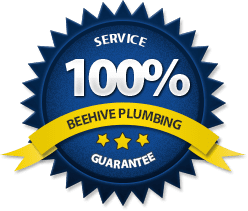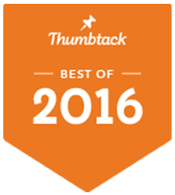 What are some of the advantages in utilizing a 24/7 plumbing service?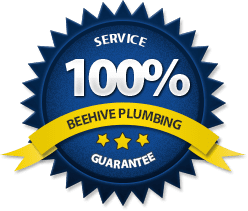 Our 100% Service Guarantee
Every plumbing challenge or difficulty is something that shouldn't be ignored by both home and business owners, and this is because the longer these issues persist the more likely they'll worsen and risk your health and overall property. The odds of costs increasing while putting off certain plumbing services are also likely, but at Beehive Plumbing we always make sure to provide fair, competitive rates against industry standards and local competition.
A lot of homeowners may underestimate the overall severity of drainage issues, and although a slow-moving drain may seem like a minor problem it can actually escalate into a much more drastic plumbing issue rather quickly. Slow drains indicate the beginning stages of a serious clog or the buildup of grease and minerals within your pipes. When you call Beehive as soon as you notice your drains moving slowly you can make it much easier for us to get to the source of the problem before it escalates into a much more serious issue.
Our Premier Plumbing and Drain Services Include these Benefits
Our Premier Plumbing and Drain Services Include these Benefits
Plumbing emergencies happen all the time within South Jordan, and many times they occur at what many would deem inconvenient times. But this is exactly why we provide emergency plumbing services and are on call 24/7, so we can respond to your home or business' emergencies no matter how inconvenient the timing may be. Having us on call will always provide a ton of alleviation in these hectic moments because you'll know that we will be able to take care of your situation no matter where you are or when the situation necessitates our assistance.
All of our trained plumbers and technicians are well equipped to provide an exemplary range of plumbing installation services. We also will always give advice to our clients in terms of the latest equipment options that are available on the market so you can know what's out there and help your home or business also remain on the cutting edge of the industry.
When it comes to installations, you can be rest assured that we are going to provide you with the very best customer service and quality. We take our equipment inventory very seriously, which is why we are continuously learning about new pieces of technology that come out from all over the world. Our eagerness to utilize the latest technology is what helps set us apart from other plumbing companies in South Jordan, and helps us guarantee the best quality installation services.
Beehive Plumbing is a one-stop shop for all remodeling projects, and whether it's a new bathroom or kitchen, the latest machines for your business or a larger and more efficient sink for your restaurant, we'll make your dreams come to life.
We fully understand that here in South Jordan it sometimes requires certain renovations and remodeling services to maintain the beauty and efficiency of both homes and businesses. As homes and businesses get older it makes sense that certain upgrades will be needed to restore a building's functionality and beauty, and this is one of the main reasons why we are so proud to offer remodeling services.
Flooding is by far one of the most common plumbing emergencies that we face on a regular basis, and the damage that flooding creates is immediate and very serious. Our entire team is well equipped to handle any kind of flooding related emergency within your home or business, and we always are using products and tools that are safe for the environment. This includes our products that help deal with odor, bacteria and mold. Our professional bacteria testing methods help us ensure that your home is safe for re-entry after any type of flooding
With Beehive Plumbing in South Jordan, Utah you'll be sure to receive the following:
Competitive, affordable rates
Financing options for all remodeling, installations and service projects
100% customer satisfaction guarantee
24/7 emergency response services
Expertise and privacy
Friendly, efficient, professional services
Free consultation and estimate
And A LOT MORE!
 We are not the type of plumbing company that does any kind of experimentation with our services, and this is because we have the experience and skill sets to solve literally any type of plumbing problem with our first attempt. Our customers and their plumbing systems are our very first priorities, and we strive to always be available to you when you need us most.
Hair accumulation, soap scum and all sorts of products can build up in drains and cause them to drain slower than they should. This is a very common plumbing problem that we come across, and it's because a lot of people can't seem to get to the source of their drain clogs and many times they'll use harmful chemical drain cleaners to no avail before calling us.
Do yourself a favor and skip the chemical drain cleaners and have us fully fix the slow drain with one simple appointment. We have all the necessary, professional equipment that's needed to solve this problem.
Garbage disposals can need repairs for a whole array of reasons, but they do tend to get jammed up in ways that only professionals can fully fix. It's also a rather risky situation that many home and business owners simply don't want to tackle on their own, which makes sense. We'll be able to break out the tools and make sure your garbage disposal is functioning properly with a quick, easy appointment.
If your home is experiencing low water pressure for both hot and cold water then you are likely dealing with an issue like a clogged aerator. There are many reasons why your water pressure may be eerily low, so it's always best to leave it up to us to get one of our experts on the scene to diagnose and solve the issue so your water flow is back to normal quickly.
Some other common plumbing services we provide include:
Burst pipe repairs
Water softener repairs
All types of leak repairs
Toilet clog repairs
Water line repair and replacement
Water mains repair and replacement
Sewage/water pipes and lines replacement
Water heater tank replacement
Water conditioning and purification
Drain cleaning
Camera pipe inspections
Mold detection
Backflow prevention
Our team of master plumbers wants all homeowners in the Centerville area to better understand the signs of needing a water heater repair, so the following are things you should look out for: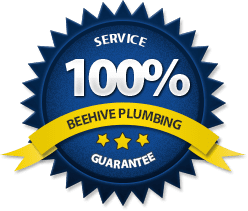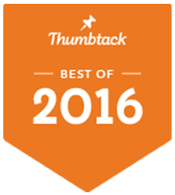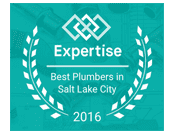 Common Water Heater Repairs
Call us today at (801) 256-6695 for a fast response to your questions or any concerns you may be experiencing. Our customer support team is always ready to provide you with the help you need and the connection to our expert plumbing team.
All business owners in Centerville want to keep their properties running smoothly, and proper plumbing and business success often are tied together. When a business is undergoing some kind of plumbing issue it can drive customers away, which is why all of the Beehive specialists offer commercial plumbing services to tackle the most common and complex plumbing repairs throughout the Centerville area.
But as a business owner you should know about the common signs for needing commercial plumbing repairs, and the following are the top five most common signs: