Finding a great emergency plumber can be a lot easier said than done!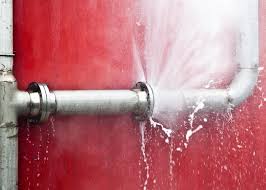 There are countless reasons why a home or business owner may require an emergency plumber, and you should know that the Beehive Plumbing team will always be there for you when you need us most!
But of course it's important for everyone in Northern Utah to understand that emergency plumbers aren't created equally, and just because a plumbing company provides emergency services doesn't necessarily mean they're the right guys to work at your home/business.
All of us at Beehive Plumbing understand just how important our emergency plumbing services are to our clients, and we're very grateful to support so many people when they truly need our assistance as quickly as possible.
Below we'll be going over some of the important qualities that you should keep in mind as you're looking for an emergency plumber, and always feel free to contact us online to let our Master Plumbers know what exactly is going on at your property!
1. Be Sure That You Can Have 24/7 Emergency Plumbing Services
This is by far the biggest prerequisite when it comes to deciding on an emergency plumbing provider, because we all know that plumbing emergencies simply don't happen at convenient times!
There truly is no telling when a plumbing problem will turn into an emergency that requires immediate attention, and these issues wouldn't be "emergencies" if they weren't so urgent. Some common plumbing emergencies can include things like really disastrous leaks, extremely tough drain clogs, loss of water supply and so much more; so when you experience an emergency plumbing situation it'll be important to have the issue resolved no matter what time it exactly is!
And what's more important is that your emergency plumbing provider should simultaneously be prepared and ready to go at your convenience. That's why you should only consider emergency plumbing teams that truly are "round the clock", and will only require a quick phone call to have a specialist on their way to your property.
2. Ample Emergency Plumbing Experience
Plumbing emergencies are always rather rigorous from a plumber's perspective, and this is mainly because these scenarios require very quick thinking and extremely efficient problem-solving solutions to adequately resolve the plumbing problem as promptly as possible.
You simply can't learn this type of plumbing repair work at any type of trade school, which is why your emergency plumbing team should be able to provide examples and testimonials from their past emergency plumbing clients. Emergency plumbing requires A LOT of hands-on experience to simply be ready for all of the many demands associated with an emergency plumbing situation, which is exactly why it's good that you're doing your research and figuring out how Beehive Plumbing is the right emergency plumbing team for your property!
Beehive Plumbing has over 20 years of experience supporting homes and businesses throughout the Salt Lake City Metro Area, and over the past two decades we've come across countless emergency plumbing scenarios.
You can check out our work gallery to get a glimpse at the many types of jobs we've completed over the years, and you should also know that we can help you finance your plumbing emergency and make it as affordable as possible for you and your budget!
3. Providing Many Different Plumbing Services
Being able to provide many different types of plumbing repairs is of course directly tied to an emergency plumbing provider's overall experience, and this is mainly because it shows how a plumbing team has the knowledge to resolve all sorts of different emergency scenarios.
For instance, it's important that a plumber can provide leak detection services when trying to get to the bottom of your property's leaking issues, and this type of knowledge can also be extremely beneficial when it comes to water heater repairs and resolving all sorts of issues within your property's water treatment system.
And simply having a plumbing team that provides multi-faceted plumbing services will help you to be more rest assured that they'll have the proper tools and equipment to adequately fix any emergency situation.
Reach Out To The Master Plumbers At Beehive Plumbing To Learn More About How We Can Support You As Your Emergency Plumber!
Beehive Plumbing has provided emergency plumbing services to Northern Utah since 1999, and our team is comprised of some of the best plumbing specialists in the entire region.
We'll always be more than happy to answer your questions and quickly get one of our guys to your residential or commercial property as soon as possible, so feel free to reach out to us online or call us at 801-661-8155 to get in touch with our plumbing experts and let us know what you're currently experiencing.