You can always count on us to show up at your home or business when a plumbing emergency arises at any hour of the day, and we pride ourselves on being there for our clients when they need us most.
Our 24/7 emergency plumbing services are just another reason why Beehive Plumbing is a go-to source for all of your plumbing necessities within the Orem area, and the following are some of the more frequent 24/7 plumbing situations we come across: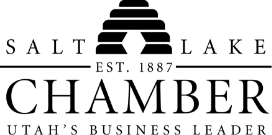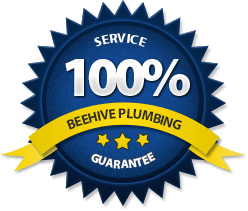 Take Advantage of

24/7 Plumbing
When you and your home are in the middle of a plumbing emergency where water is pouring out of fixtures or pipes and it seems like Armageddon has arrived, there is a lot of solace in knowing that Beehive Plumbing can provide very quick and efficient services. It's essential to our business to be there for clients when they need us the most, which is why we make sure our specialists arrive promptly with the proper equipment that's necessary to not only identify the issue, but also properly correct the problem before the issues worsen.
One of the worst parts of water damage beyond it being able to destroy a variety of household items is its ability to build mold and mildew formations underneath your flooring. Mold can flourish rather quickly in certain conditions like a flooded basement, so by going through a 24/7 plumbing service like Beehive's you'll be able to minimize the amount of water damage a plumbing emergency creates.
It may initially seem like a 24/7 plumbing service job will cost you more than routine repairs, but when it comes down to it you'll end up saving a ton of money when you can eliminate your restoration costs when not hiring a 24/7 plumber in times of imminent emergencies.
It's important for everyone to simply know that they have Beehive Plumbing ready to help them at all times, and when you work with us you'll be calling a specialist's direct line. All of our specialists are experts who can fix your emergency issues swiftly and efficiently, so instead of panic-dialing when a problem arises you can be rest assured that we'll be there when you need us.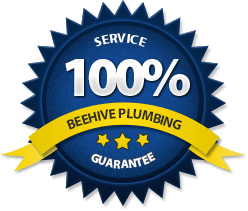 Our 100% Service Guarantee
We know customer satisfaction is the key to excellent service. We are so confident in our plumbing and drain solutions that our products and services come with a 100% satisfaction guarantee. You can count on our Utah plumbers to conduct a thorough evaluation and deliver fast, dependable service you can trust.
Be it for a home, apartment, condo or office building, we do plumbing right the first time, every time. Learn more about us, guarantees and financing. Call Now (801) 797-3350 to see how effectively and affordably we can serve your needs.
Our Premier Plumbing and Drain Services Include these Benefits
Plumbing maintenance, repair and replacement services for both residential and commercial clients
We perform countless types of services that fall under this category, and we know that we will be able to solve whatever issues your home or business is facing. Beehive Plumbing Orem has always been an affordable option amongst local competitors, and our 100% customer satisfaction guarantee only bolsters our excellent services to be exactly what you're looking for.
Reverse osmosis systems
Water conditioning
Water purification
Faucet leaks and installations
Toilet clogs, leaks, repairs and installations

Appliance and Pipe Installation
Beehive Plumbing Orem offers the very best installation services, and our skilled professional team has ample experience with all types of plumbing-related installations. We never experiment because we don't have to, and we make sure that each one of our team members is well equipped with the very best tools in the industry that help them go above and beyond by providing our clients with excellent installations at both homes and businesses.
We always provide free estimates so you are well aware of how much each of our installation services will cost, and we always make sure each of our experts is constantly equipped to handle any kind of installation quickly, efficiently and securely.
Everyone knows just how devastating flooding of all types can be in terms of causing serious damages, and that's especially the case if professionals don't handle the flooding as quickly as possible. We guarantee our water damage repair services to handle all sorts of water-related dilemmas, and that's mainly because our team is equipped with the very best water extraction pumps, moisture detection tools and many other necessary tools for these serious plumbing repairs. We always go much further than simply repairing damages by legitimately taking care of the entire flooded environment. This includes using environmentally friendly products to help us remove bacteria and eliminate any lingering odors. We always will test your home or business for bacteria and mold after our water extraction to ensure the overall safety of your home or business.
Why Choose Beehive Plumbing in Orem?
There are countless reasons why Beehive Plumbing is by far your best option in Orem and the surrounding Utah County area, and when you utilize our expert plumbing services you are also going to be guaranteed the following:
Fast service delivery
Exactly what you ordered
Skill and care when handling your home
Value for your money
Customer satisfaction guaranteed
Site safety
Written and signed contracts
No fake products
And so much more!
We're always prepared at Beehive Plumbing Orem to respond to your residential plumbing needs at any given moment, and no matter what type of issue your home is facing we will get there and fix everything as efficiently as possible. We work with homes and families all across Orem and throughout Utah County, and as residential plumbers we are also your friends and neighbors. You can always count on us to provide you the very best plumbing services in the area, and we always guarantee to remain as transparent as possible with our free initial consultations and estimates so you are never left in the dark by any kind of hidden fees. Our customers love that we offer upfront estimates, and that we stand behind those estimates.
When anyone is considering a remodeling project within their kitchen or bathrooms they'll have to very quickly decipher which remodeling service provider is the best choice to supply excellent results. At Beehive Plumbing Orem, we are more than ready to work together with you to provide the much-desired facelift to your kitchen or bathroom. Part of what sets Beehive Plumbing apart in the remodeling industry are our connections with other necessary parties who collaborate with us on giving you the exact changes you desire. We aren't the type of company that will ever give clients excuses because certain services aren't delivered on time, which is partly why we also always make sure our service delivery estimates will comply with any specific plumbing codes that relate to each project.
Common

Water Heater Repairs
Here at Beehive Plumbing Orem, we pride ourselves on providing the very best in plumbing and drain cleaning services through our trustworthy team of expert professionals. We truly believe that each and every one of our clients requires the best plumbing services imaginable, and that's why we always strive to be the best in everything that we do.
Beehive Plumbing Orem has always been a round-the-clock plumbing provider with our 24/7 emergency services, so we'll be sure to get to your home or business no matter when you need us most. We pride ourselves on having a very fast response time to all plumbing emergencies, and no matter when duty calls you can count on us to be there promptly and efficiently solve your plumbing problem.
There are countless different remodeling scenarios that we deal with in the commercial sector, and this can include smaller projects like upgrading sinks in a restaurant or big projects like upgrading an entire Laundromat. No matter what plumbing upgrades your business needs, we'll be able to deliver the results you're looking for.
There are a lot of older homes in Orem and the surrounding Utah County area, and we get it that many homeowners simply want to see some upgrades to more trendy plumbing appliances and modern technology. Whether it's changing up your old sink that you've had forever or revamping your toilet and bathtubs to more modern models, we'll be able to make it happen. So when it comes down to it, your 5-star kitchen and modern bathrooms are waiting just a phone call away from you through the work of our expert team!
Our team of master plumbers wants all homeowners in the Orem area to better understand the signs of needing a water heater repair, so the following are things you should look out for:
All of our experts at Beehive Plumbing are here to assist the Orem community with any plumbing necessities, and we pride ourselves on being one of the most trusted plumbing companies in the entire area. For more information about our company and how we can help you, contact us today at (801) 797-3350 or reach out to us through our website by filling out our submission form.
Commercial plumbing tends to be rather challenging in many situations, and this is because it's hard to schedule plumbing services when your customers and employees need to occupy the space. Of course when you're experiencing a plumbing emergency you simply can't wait for any kind of convenient appointment time.
The experts at Beehive Plumbing are fully aware of how to work quickly and professionally in terms of getting everything successfully completed while not being too much of a disruption. We'll also always leave your business clean and ready for use. Some of our typical commercial clients include restaurants, office buildings, manufacturing facilities, production facilities, storefronts and countless other commercial properties. We understand just how important it is for business owners to worry about their business, and not their plumbing issues. We also offer regular maintenance checkups so you can be more rest assured that you're avoiding a plumbing emergency by neglecting any warning signs that can build up over time.
Call us today at 801-797-3350 to schedule a free assessment for your business' plumbing necessities and maintenance plan options.
We're the
Solution

to any and all plumbing or drain problems,

24/7

in Utah