Plumbing Near Park City, UT
Park City became the center of America's ski industry when it opened its slopes back in 1963, and since then Park City has hosted the Winter Olympics and expanded itself into the nation's largest ski resort. Park City's tourism has continued to blow up in recent years making it one of the most desirable destination spots in the entire American West!
At Beehive Plumbing, we're proud to be a full-service residential and commercial plumbing provider throughout Park City and the surrounding area. We know how crucial it is for Air BnB and rental property owners to always have a reliable plumbing company on call just in case something goes awry during a guest's vacation, which is why we offer comprehensive plumbing and drain cleaning services through our team of dependable, experienced plumbing professionals. We also help Park City's countless other residential properties, as well as commercial properties, and we always respect our clients' businesses and homes.
We understand that there are several other plumbing options throughout Park City, but we're never ashamed to establish what sets us apart from our competition and makes us the most reliable plumbing provider in your local area. Beehive Plumbing Park City entails a unique team of Master Plumbers that actually live in and around Park City, and everyone on our team is proud to serve their local community.
Living in and/or renting property in Park City comes with the necessary desire to consistently have happy and safe plumbing systems, and we understand how important this is for so many property owners in a place as renowned as Park City. No matter if you're a residential or commercial property owner, you'll want your plumbing issues to be resolved as quickly as possible so you can get you and your life back to normal. This is partly why all property owners must ensure that they're working with an experienced plumbing team that can always handle any and all issues you'll inevitably have to deal with.
Call 24/7 (435) 414-6672 or Complete & Submit the form below:
Fill all information details to contact with us
Beehive Plumbing Park City
You can always trust the
Beehive Plumbing team
to get the job done quickly and efficiently, while at the same time not trying to sell any other unnecessary repairs. We always strive to live up to our high business standards consisting of responsibility, customer trust and our overall industry ethics. Our standards help us to be the affordable and reliable plumbing services provider that you deserve!We're very grateful to be your plumbing services provider, and we'll always guarantee every aspect of our work. We also guarantee that we'll be able to provide unbridled results at unbeatable prices, and this is partly because we want you to be rest-assured that you have an expert team that you and your budget can count on.When you become a part of the Beehive Plumbing Park City family, you can undoubtedly count on us to show up to your property and efficiently assess and resolve your plumbing problems. We've been helping families and businesses all across Utah for decades, and our Park City team is here to continue its reputation of being one of the best plumbing companies throughout the state!Beehive Plumbing is also very proud to assist our clients with unique projects like new construction plumbing, emergency plumbing, residential/commercial remodeling, 24-hour plumbing services, drain cleaning and an assortment of other plumbing projects. Throughout this page we'll be discussing some of the plumbing services that Beehive Plumbing Park City provides its clients, and how our overall expertise has helped us to stand out against our competition and guide us throughout all that we do.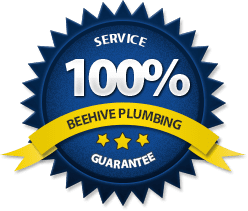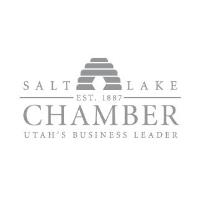 What Sets Beehive Plumbing Apart: Our Core Values
Here at Beehive Plumbing, we know how important it is for a business to set core values that help drive our overall quality of services and the company we have today. This is why we have established a set of core values that remain at the heart of what all our experienced technicians do each and every day.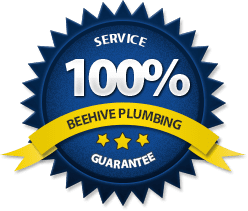 Our 100% Service Guarantee
We know customer satisfaction is the key to excellent service. We are so confident in our plumbing and drain solutions that our products and services come with a 100% satisfaction guarantee. You can count on our Utah plumbers to conduct a thorough evaluation and deliver fast, dependable service you can trust.
Be it for a home, apartment, condo or office building, we do plumbing right the first time, every time. Learn more about us, guarantees and financing. Call Now (435) 414-6672 to see how effectively and affordably we can serve your needs.
24/7 Plumbing Services in Park City, Utah
24/7 Plumbing Services in Park City, Utah
The 24/7 plumbing services provided by Beehive Plumbing are just one of the many reasons why we've risen to the top of the local industry, and the following are some of the advantages that our 24/7 plumbing services provide:
It's an important aspect of any plumbing business to be available throughout all hours each and every day, and this is because plumbing problems tend to arise at unfortunate hours. When your home or business is undergoing any kind of plumbing emergency, you can count on the Beehive Plumbing team to be there for you no matter what hour of the day it is. We take pride in being a reliable source of emergency plumbing services for our clients, because we know how important it is to be there for you when you need us most!
You save very valuable time
It can very easily seem like Armageddon is upon you and your home when you're in the middle of a plumbing emergency during the late hours of the night. When water is pouring out of pipes or other fixtures you can very easily feel hopeless to a certain degree of structural damage, which is where the Beehive Plumbing team comes in to save the day!
You can always be a lot more rest-assured knowing that our team can come to your property and provide efficient services, no matter what time it is! We understand how crucial it is for us to be there for our clients when they need us, which is why all of our specialists will promptly arrive with the necessary equipment to properly fix your plumbing problem before it gets worse!
Water damage is a very serious issue that can arise from plumbing problems, and letting plumbing emergencies wait until the next day after you first notice its occurrence can lead to household damages. Water damage can also comprise of future mold and mildew beginning to form within your flooring, so it's crucial that you call us right away when you notice a plumbing problem that is leaking water throughout your property!
When you go through our team's 24/7 plumbing services you'll be putting your property in the best position to minimize any water or structural damage that plumbing problems tend to pose. This can help in terms of saving you a TON of money down the road!
.
You'll always save a lot of money when you undergo a 24/7 plumbing service as opposed to waiting until regular business hours to address any type of emergency, and this is because you'll help eliminate the necessity for other types of restoration costs.
It will always go a very long way just knowing that Beehive Plumbing is in your contacts and ready to go whenever you need us. When you have our 24/7 number, (435) 414-6672, you'll be directly reaching out to one of our expert team members. This helps us ensure that you're getting your questions answered as quickly as possible, and that our team can promptly get out to you with all the necessary equipment for your emergency.
Park City's residential and commercial properties have rather unique architectural parameters because of the high elevation and hillside foundations. We understand that these parameters coincide directly with unique types of plumbing installation services, which is why all of our experts will take the uniqueness of your property into serious consideration when planning and executing an installation service.
Some of the common plumbing installations we help our clients with include the following:
Bathroom remodeling
Garbage disposals
Water heaters
Basement pumps
Water and sewage pipes
Tubs, toilets, sinks and showers
We'll also inform each of our clients about the latest technological trends throughout the industry so you know what's available to you, and at the same time we'll ensure that our installation services abide by your budget.
Every property undergoes a certain amount of wear and tear with their plumbing systems over long periods of time, and these issues will always need to be fixed before any damages become too apparent. Letting any kind of pesky plumbing issues go by for long periods of time tends to only make matters a lot worse.
In Park City there are a lot of older properties that require regular plumbing maintenance and repairs, and some of the common types of repairs we conduct include the following:
Water heater repair and maintenance
Toilet repairs
Water softener repair and maintenance
Burst pipes
Leaking faucets
Sink and shower repairs
Clogged drains
And so much more!
Our expert advice will help you in terms of maintaining the overall conditions of your existing plumbing fixtures, which will help you out in terms of saving money in the future.
Our water damage repair services is also a big part of what we do, which is crucial when a property has undergone any type of interior flooding. We'll utilize industry-leading water extraction technology and methods to help guarantee that our services will save your property's hygiene and overall longevity.
We have helped countless Park City clients with their remodeling projects throughout our company history, and our remodeling projects have helped us to become renowned throughout all of Utah. Home and business owners of all types have come to us when they're in need of bathroom and kitchen changes, and we've received referral after referral for these types of projects because of our unbeatable combination of quality and affordability.
We'll make sure that we're doing our very best to work alongside your other contractors so you get the very best results, which will lead to your home or business shining brightly for many years to come!
There are many older homes scattered throughout Park City that require remodeling, and we understand how many homeowners simply want upgrades to more modern plumbing technology and appliances. No matter what your home needs, we'll be able to make it happen efficiently and at an unbeatable price. We know that we'll be able to set your home up with the very best products within the industry, so your modern kitchen or bathroom is just waiting for you to contact our team of experts!
We come across many different remodeling projects throughout Park City's famous commercial district. Some of these projects are minor like sink upgrades, while others are much larger like upgrading an entire commercial business' plumbing system and appliances. When it comes to commercial remodeling, our team of plumbing experts is here to help you with any and all of your desired business upgrades.
We'll be able to provide you with the your desired results, guaranteed!
Reach Out To Us Today For More Information About Our Expert Plumbing Services in Park City!
The Beehive Plumbing family is always growing, and we're excited to hear from you and introduce you to our team of experienced experts. Contact us today via (435) 414-6672 or our 24/7 number at (801) 661-8155 so we can better understand your current situation and get one of our team members to your location as quickly as possible!
Contact Beehive Plumbing for Expert Plumbing Services in Park City!
No hot water
Inadequate hot water
Strange noises
Leaks
Age
Why Choose Beehive Plumbing Park City
We are always striving to consistently be the very best plumbing services provider throughout all of our Utah locations, and we hope that this page has helped answer any questions you have about how we help home and business owners throughout Park City.