Here at Beehive Plumbing, we always provide nothing but the best when it comes to our plumbing services. We are very proud of our highly trained staff of plumbers and technicians who have helped build our reputation since our beginnings in 1999 to what it is today throughout Draper and the surrounding counties. Today we are well known as the best plumbing services provider all throughout the state of Utah, and we remain committed to serving you and exceeding your expectations.
We strive to remain as well equipped as possible in order to provide the very best plumbing and installation services for both our residential and commercial clients. We also offer 24-hour services, so no matter when a plumbing emergency arises we'll be there quickly and efficiently to mitigate the situation.
Our team is a crew of dedicated, qualified artisans who are constantly ready to take on any type of plumbing needs you may have. You can always count on us to help you out when you need us, whether in an emergency or a less timely plumbing project
Call 24/7 (801) 515-0306 or Complete & Submit the form below:
Fill all information details to contact with us
The most troublesome aspect of all plumbing issues is that they don't just simply happen during normal business hours, and many times serious plumbing issues occur within households at random times of the night. The worst part about these untimely issues is that they can very easily compound their disastrous effects within just a few hours, which is why it's so crucial for everyone to have a reliable, professional relationship with a 24/7 plumbing service like Beehive's.
We've been providing 24/7 plumbing services within Centerville for decades, and throughout the years we've helped countless clients by being there for them when they need us most.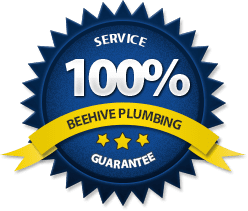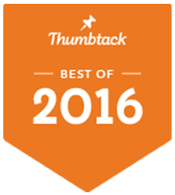 What are some of the advantages in utilizing a 24/7 plumbing service?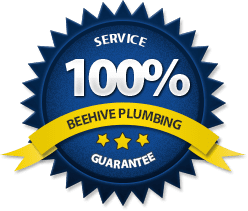 Our 100% Service Guarantee
We know customer satisfaction is the key to excellent service. We are so confident in our plumbing and drain solutions that our products and services come with a 100% satisfaction guarantee. You can count on our Utah plumbers to conduct a thorough evaluation and deliver fast, dependable service you can trust.
 Be it for a home, apartment, condo or office building, we do plumbing right the first time, every time. Learn more about us, guarantees and financing. Call Now (801) 515-0306 to see how effectively and affordably we can serve your needs.
Our Premier Plumbing and Drain Services Include these Benefits
Our Premier Plumbing and Drain Services Include these Benefits
Our Core Principles and Values
Beehive Plumbing is the type of company that fully understands what it takes to set ourselves apart from the countless other plumbing services providers in the Draper area, and that's partly through our values as a company. We know that the values we exhibit directly reflect in the quality of our team and the results they consistently create for our clients.
Quality: It's no coincidence that quality is the #1 value on this list. Here at Beehive Plumbing, we consistently strive to ensure we are only using the very highest quality of products that help us deliver unbeatable services. Your satisfaction is always our first priority, which is why it's our goal to exceed your expectations.
Beehive Plumbing Draper Guarantees Your Plumbing System
We are more than capable of undertaking any and all of your plumbing needs, whether it be residential and commercial plumbing, maintenance, installations and repairs. When you hire a proficient plumbing services company like Beehive Plumbing you are going to put your home or business' plumbing system in a much better place for its overall longevity and health.
Being free of plumbing complications for long periods of time is a lot easier said than done. When you work with us we guarantee that we'll not only fix your certain troublesome situation, but we'll also ensure that your entire plumbing system remains free of any complications.
All of our plumbers and technicians are professionally trained, licensed and insured. This helps us to always know that each of our clients is being provided the very best services possible, and we pride ourselves on being your trusted plumber that you can count on when unfortunate situations occur. Our 100% customer satisfaction guarantee ensures that you'll receive nothing but the best results.
We are the right team to help you with any type of remodeling job, and we always work diligently with our clients throughout each step of the process while providing their desired upgrades to their homes, offices and business premises. No matter what you need remodeled from a plumbing standpoint, you can count on us to provide the very best service and unbridled results.
We also will give advice to our clients in terms of the latest trends throughout the industry so you can be as informed as possible when making specific decisions about the trajectory of your much-desired home or business facelift.
Plumbing emergencies are always going to spring up on home and business owners when they least expect it, and these types of situations can become dire at any time of the day or night. That's exactly why Beehive Plumbing Draper provides 24-hour emergency plumbing services. We truly believe that this is a mandatory service in our line of business because you simply can't wait around when plumbing issues get really bad, so we'll always be there for you as quickly as possible no matter what time your emergency strikes.
Plumbing maintenance, repair and replacement services for both residential and commercial clients
These types of plumbing services are the core of what we do as a company, and we've made sure that every one of our team members has many years of experience handling these types of situations. Our collaborative experience is what helps set us apart from the other guys in the area, and the following services that we provide within this sector include:
Mold detection services
Water conditioning
Water heater repair and tank replacements
Drain cleaning
Leak repairs
Every home and business owner knows how devastating water damage can be in a very short amount of time, which is why water damage and flooding issues must be handled immediately! We pride ourselves on being water damage repair experts and equipping all of our technicians with state-of-the-art machinery to quickly drain any flooded areas and ultimately minimize water damages.
We always use environmentally friendly products to help us remove bacteria and odor from your home or business in order to make it habitable again.
Why Choose Beehive Plumbing in Draper, Utah?
If your are looking for a trusted plumbing services provider in Draper, Utah then look no further because Beehive Plumbing is always here for you and all your projects.
Our free consultation and estimate will always help you better understand why we are considered the top plumbing company in the area, and we'll always remain 100% transparent with you through each step of the process. We understand how important it is to be patient with all our clients so they can be exactly sure of what they want with their specific situation.
A sewage backup is one of the worst issues that can arise from any kind of clogged drains, so it's always important for homeowners to remain vigilant in terms of noticing any kind of water flooding evidence within a basement or near floor drains. Many times a homeowner can see signs that a clog is accruing in flooding danger, and it can really only be a matter of time until a clogged drain completely stops working and washes up contaminated water all across your flooring.
If you notice any kind of standing water in your basement or anywhere in your home it's 100% necessary to give us a call so we can help prevent the situation from progressing any further, which can ultimately save you a ton of money in the long run.
It's important for all homeowners to be cognizant of when they need a water heater repair, but the truth of the matter is that most homeowners simply don't know what to recognize in terms of water heater degradation and signs of failure. The worst part about this is that when homeowners neglect their water heater's lifespan they can ultimately not realize an issue until they need very expensive repairs or even an entire replacement.
Our team of master plumbers wants all homeowners in the Centerville area to better understand the signs of needing a water heater repair, so the following are things you should look out for: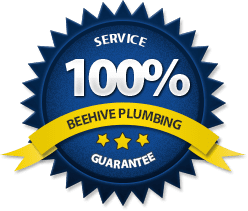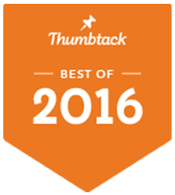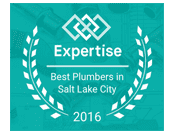 Common Water Heater Repairs
All of our experts at Beehive Plumbing are here to assist the Centerville community with any plumbing necessities, and we pride ourselves on being one of the most trusted plumbing companies in the entire area. For more information about our company and how we can help you, contact us today at (801) 515-0306 or reach out to us through our website by filling out our submission form.
All business owners in Centerville want to keep their properties running smoothly, and proper plumbing and business success often are tied together. When a business is undergoing some kind of plumbing issue it can drive customers away, which is why all of the Beehive specialists offer commercial plumbing services to tackle the most common and complex plumbing repairs throughout the Centerville area.
But as a business owner you should know about the common signs for needing commercial plumbing repairs, and the following are the top five most common signs: