Plumbing Near West Valley City, UT
We offer several different types of plumbing services to our clients, which ensures we'll be readily prepared and available to take on any kind of plumbing issue you come across. On this page we'll discuss some of our more common plumbing services in detail so you can have a better idea as to what we typically do on a daily basis, and how you can notice signs that our services are needed!
And as always feel free to connect with us online or call us today at (801) 296-8655 with any questions or concerns you may have about your plumbing system. We are always available to take your call and see how we can help you out, and the following are some of our most common services we provide the Centerville area:
Fill all information details to contact with us
Our Expert West Valley Plumbing & Drain Services Include:
Beehive is one of the most trusted plumbing service contractors in West Valley City and surrounding areas. We provide these expert services at affordable pricing: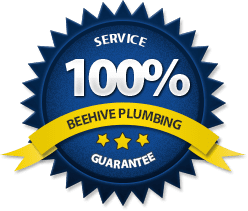 Our 100% Service Guarantee
We know customer satisfaction is the key to excellent service. We are so confident in our plumbing and drain solutions that our products and services come with a 100% satisfaction guarantee. You can count on our Utah plumbers to conduct a thorough evaluation and deliver fast, dependable service you can trust.
 Be it for a home, apartment, condo or office building, we do plumbing right the first time, every time. Learn more about us, guarantees and financing. Call Now (801) 661-8155 to see how effectively and affordably we can serve your needs.