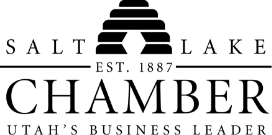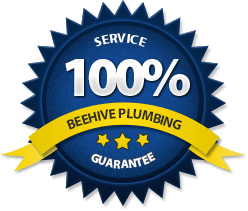 Take Advantage of

24/7 Plumbing
When you and your home are in the middle of a plumbing emergency where water is pouring out of fixtures or pipes and it seems like Armageddon has arrived, there is a lot of solace in knowing that Beehive Plumbing can provide very quick and efficient services. It's essential to our business to be there for clients when they need us the most, which is why we make sure our specialists arrive promptly with the proper equipment that's necessary to not only identify the issue, but also properly correct the problem before the issues worsen.
One of the worst parts of water damage beyond it being able to destroy a variety of household items is its ability to build mold and mildew formations underneath your flooring. Mold can flourish rather quickly in certain conditions like a flooded basement, so by going through a 24/7 plumbing service like Beehive's you'll be able to minimize the amount of water damage a plumbing emergency creates.
It may initially seem like a 24/7 plumbing service job will cost you more than routine repairs, but when it comes down to it you'll end up saving a ton of money when you can eliminate your restoration costs when not hiring a 24/7 plumber in times of imminent emergencies.
It's important for everyone to simply know that they have Beehive Plumbing ready to help them at all times, and when you work with us you'll be calling a specialist's direct line. All of our specialists are experts who can fix your emergency issues swiftly and efficiently, so instead of panic-dialing when a problem arises you can be rest assured that we'll be there when you need us.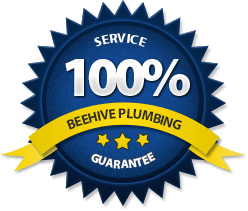 Our 100% Service Guarantee
We know customer satisfaction is the key to excellent service. We are so confident in our plumbing and drain solutions that our products and services come with a 100% satisfaction guarantee. You can count on our Utah plumbers to conduct a thorough evaluation and deliver fast, dependable service you can trust.
Be it for a home, apartment, condo or office building, we do plumbing right the first time, every time. Learn more about us, guarantees and financing. Call Now (801) 895-3414 to see how effectively and affordably we can serve your needs.
Our Premier Plumbing and Drain Services Include these Benefits
Minor clogs within sinks can be fixed through the use of plungers and DIY drain snakes, but there are many times when even these tools won't seem to get the clog completely relieved. Over the counter products like Drano can have detrimental effects on the metal lining of your pipes, and it ultimately will simply not be enough to get pesky clogs eliminated for good. These chemical products are typically not going to be able to remove debris in an effective manner, and you'll ultimately create damage that only makes matters worse by using chemical drain cleaners. If you're in the situation in which you need a drain cleared quickly then call one of our emergency plumbers to get the job done ASAP.

Freezing pipes is something that we are constantly working on throughout the state of Utah, especially in the West Valley City and surrounding Salt Lake City areas. The worst-case scenario for frozen pipes is that they lead to pipe bursts, which is of course a major plumbing emergency. There are many homes in the local area that have old pipes, and many times older pipes can corrode enough to spring leaks. Some signs of pipe leaking are spots on the walls and ceilings of your home or property, so if you notice anything like this you should definitely give us a call so we can begin pinpointing the leak's location and get it repaired as quickly as possible before any kind of excessive deterioration gets out of hand.
Pipelines can be affected by a lot of different situations, including freezing, soil shifts and overall pressure increases. Corrosion is also something that homeowners need to be aware of when it comes to your piping's integrity. One clear sign that your pipes are broken is seeing water filling up in certain places around your yard. Random puddles of water and an unpleasant smell throughout your property is something that can clearly alert homeowners that something serious is happening. Also, if you have a septic tank you should always get it inspected about every three years to make sure everything is operating perfectly.
We have heard from homeowners throughout the West Valley City area that are frustrated with having lukewarm water throughout their home, and it goes to show just how important our water heaters are to our comfort. We always do our very best in terms of repairing water heaters and many issues that can arise during a water heater's lifetime, but we also offer a whole array of new water heaters for businesses and homes who are looking to make a replacement. These water heaters will also include a 6-year parts and labor guarantee! The following are some of the more common causes of issues with hot water heaters:
Sewer system clogs are issues that often can lead to even more problems that homeowners will recognize and then hire professional services to fix. There are a whole array of causes that can lead to sewer drain clogs, including putting the wrong items down the drain in both the kitchen and bathrooms. When blockages halt the flow of water it can lead to an increased amount of pressure within the pipe and a lot of unsightly backup. Some of the signs that everyone should keep in mind when it comes to the build up of blockages include gurgling sounds from a toilet and slow drains. Any type of product that can easily congeal, like grease, is something that you should always avoid putting down your drains, and we really only recommend flushing waste and water down toilets and drains.

A lot of homeowners will start panicking when they can't seem to get their toilet to stop flowing, and this makes sense because serious water damage can result from an accumulation of water from an overflowing toilet. These types of repairs also tend to be rather expensive, so getting to the source of an overflowing toilet is a crucial time issue. Sometimes simply turning the valve can fix an overflowing toilet, but other times there can be very serious issues that are resulting in an overflow that requires the assistance of a professional. Some homeowners have older toilets that don't have valves, and this can make rigging the chain and flapper a lot more complicated.
All of our homes rely upon the sewer system to carry away our wastewater into the municipal wastewater management system or location, but just like any other pipes a sewer line can become severely clogged or damaged every now and again. This results in some serious issues for homeowners that they must face. When it comes down to it homeowners and commercial property owners alike are always responsible for their sewage pipes that lead up to the municipal lines. Our master plumbers are always there for you when you need us to locate, repair, clean or even replace any of your sewer lines or clogged drains. We guarantee that we'll be able to ensure the free flowing of wastewater and regular water once we've finished the job and settled the specific issue once and for all!
Common

Water Heater Repairs
A major sign of trouble in terms of leaks with washing machines is when you notice any kind of dripping or water accumulation from underneath the washing machine. Any kind of leaking is a clear sign that your washing machine's hose has somehow sprung a leak. This is a very common plumbing emergency because it's something that's difficult to repair and needs to be repaired very quickly to avoid any kind of water damage, as well as mildew and mold buildup.
The main purpose of a dip tube is to shoot cold water to the bottom of the water heater where the water can then be very quickly heated up, but when this dip tube is broken it will leave the cold water at the top of the tank. The overall outlet for your home's hot water is also at the top of the tank, which can lead to cold water that hasn't been adequately heated coming out of hot water pipes.
Sediment buildup can be a leading cause to hot water not being heated efficiently, and this is because the buildup that can accumulate at the bottom of water heater tanks can make the overall heating elements less effective. This is what can lead to lukewarm water that isn't quite hot enough for your liking.
A lot of homeowners simply put off their regular hot water heater maintenance, and this over time can lead to heating system errors and serious malfunctions. The heating element, thermostat, and thermal switch are the three most common parts of hot water heaters that need regular repairs and replacements.
Our team of master plumbers wants all homeowners in the Centerville area to better understand the signs of needing a water heater repair, so the following are things you should look out for:
Contact Our Expert West Valley Plumbing Team!
We pride ourselves on providing clean, prompt, professional services for any type of situation you may be facing within your home or business. Our 24/7 availability and 100% satisfaction guarantee is part of what sets our team apart from our local competitors in West Valley.
Call us today at (801) 895-3414 for a quick response, or complete our online form to get in touch with one of our experts about your concerns ASAP!
Plumbing problems can be major inconveniences for business owners, and these issues can even have negative impacts on sales. If you are experiencing a plumbing issue within your business then you owe it to your customers and overall business plan to act quickly.
We offer an entire team of reliable, skilled commercial plumbers in West Valley, and our experience ranges from the types of plumbing services that every big or small business faces from time to time.
The following are a few of the more common commercial plumbing issues we face:
Leaky fixtures and pipes
Clogged toilets or drains
Issues with hot water
We're the
Solution

to any and all plumbing or drain problems,

24/7

in Utah