24/7 plumbing services is undeniably becoming rather common throughout the worldwide plumbing industry, and this is mainly because all plumbing professionals understand that these types of issues can come up at even the most obscure moments of the day or night. More importantly plumbing professionals everywhere understand that these types of issues must be addressed as quickly as possible, which makes availability a pure necessity for every experienced plumbing team.
But when it comes to our team's 24/7 plumbing services, we will always make sure that we are going above and beyond the normal scope of what's expected throughout the industry. The main way our team promises this is via a 100% satisfaction guarantee, extremely fast response time from team members with decades of experience, and very efficient services.
We know that there are countless plumbing entities out there that will price gouge their clients when emergency plumbing services are required during obscure hours, and we think that this is a clear and distinct stain on the industry's reputation! At Beehive Plumbing South Jordan, we will always be sure to provide you with reasonable rates no matter what time it is!
Our clients are truly everything to us, and you'll always be the very heart and soul of what we do because we get the most satisfaction by supporting you and the hygiene and efficiency throughout your property. Most importantly when you work with us you will become a family member, and this is something we genuinely hold dearly.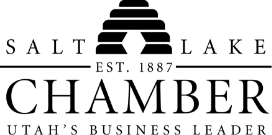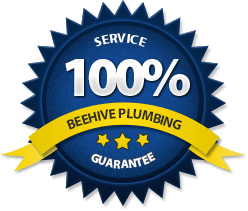 Take Advantage of

24/7 Plumbing
Plumbing emergencies can arise at any time of the day or night, and when you and your family find your household in the midst of a plumbing emergency it can be very frightening. Water may be pouring out of pipes or fixtures and it can ultimately seem like your home is undergoing a dangerous natural disaster, so there is ultimately a lot of relief in having a professional plumbing team in your contacts that can come to your property and provide very efficient services to solve your specific emergency situation.
We know just how essential it is for our clients to know they can count on us when they need us most, and this is why we will always make sure that our experienced technicians will be on call and ready to promptly arrive to your home with all of the necessary equipment they'll need to get the job done quickly and properly. Our experienced experts will not only be able to properly identify the cause of your plumbing issues during these emergency situations, but they'll also be fully capable of correctly solving the plumbing problem before things get much worse!
Water damage is always something that home and business owners need to be extra cautious about, and this is mainly because water damage has the capabilities of catastrophically destroying many different household items and quickly building up mildew and mold formations within the foundations of your flooring. This type of mold and mildew can ultimately begin to flourish deep within the foundation of your bathrooms and can create flooded basements and very expensive structural damage.
This is why it's crucial to work with a plumbing provider that offers 24/7 plumbing services like ours, because you'll potentially be able to minimize the water damage amounts that result from any given plumbing emergency and save a ton of money down the road in other types of construction costs!
This plays into the previous benefit of 24/7 plumbing services, but there is a common misconception that 24/7 emergency plumbing services are actually more expensive than having a plumbing professional come to your home during regular business hours. When you work with our team, this couldn't be further from the truth!
The truth of the matter is that you'll end up saving a ton of money in the long run by making sure one of our experts gets to your property as quickly as possible when you first notice the occurrence of an emergency plumbing scenario, and this is because you'll help eliminate any further costs that coincide with construction and restoration projects that 24/7 plumbing services can help you avoid!
It's very important to us at Beehive Plumbing South Jordan that all of our clients, both residential and commercial, simply understand that they can count on our team to help them when they need us most. Our 24/7 plumbing services ensure that we'll be there for our clients no matter what time of day or night it is, and that you'll be directly contacting a plumbing expert when you reach out to us within these scenarios. Our expert specialists are always on call and are prepared to arrive to your property as swiftly as possible, which allows you to be more rest assured that your plumbing problems will be efficiently resolved when you need our team the most!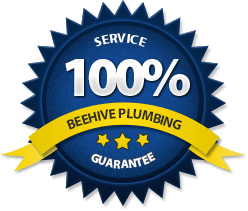 Our 100% Service Guarantee
We know customer satisfaction is the key to excellent service. We are so confident in our plumbing and drain solutions that our products and services come with a 100% satisfaction guarantee. You can count on our Utah plumbers to conduct a thorough evaluation and deliver fast, dependable service you can trust.
Be it for a home, apartment, condo or office building, we do plumbing right the first time, every time. Learn more about us, guarantees and financing. Call Now (801) 256-6695 to see how effectively and affordably we can serve your needs.
Our Superior Drain and Plumbing Services
Our expert team of plumbing technicians can literally handle every type of plumbing issue scenario they come across, but there are a variety of plumbing issues that our team comes across on a daily basis. Some of these common drain and plumbing services include the following:
It's important for home and business owners to know just how harmful chemical drain cleaners can be to their pipes and overall plumbing systems, and every single one of our expert technicians will advise our clients to not use these types of dangerous products. The overall integrity of your pipes may deteriorate over time and can cause some very serious issues when there isn't enough power to fully eliminate drain debris that ultimately causes slow or clogged drains to begin functioning improperly.
If your home or business is experiencing any kind of clogged or slow drainage, then it's crucial that you contact our team as soon as you notice any issues. It's also very crucial that you're consistently responsible with what you put down your drains in order to uphold a certain amount of necessary upkeep that ensures the overall longevity of your drainage system.

South Jordan and the entire Salt Lake City Metro Area has many old homes that inevitably will undergo certain plumbing problems like low water pressure issues in showers and sinks. There are many different reasons why a home or business may be undergoing water pressure drops, but one of the more serious causes could be a potential hidden leak within the property's pipes.
Our team of technicians will always be very diligent when it comes to this type of plumbing issue, because it's important to us to fully ensure that we are adequately identifying the root cause of the low water pressure. But not matter what the overall cause of the water pressure issue is, we'll be able to identify it for you and provide you with your very best options in terms of handling the situation.
There are many home and business owners that find themselves in the market for a remodeling project, and this can include remodeling a kitchen, bathroom, or both. When you find yourself in need of a remodeling job, the team at Beehive Plumbing can help you throughout your biggest and smallest projects.
Leaking Pipes and Faucets
All of us have experienced a leaking or dripping faucet from time to time, but what's bad about this type of plumbing scenario is that countless homeowners and business owners will neglect these types of issues for far too long! Leaks of any caliber will ultimately waste way too much water within any given property, which can raise your bills. But no matter what type of leak you're dealing with, our expert team will be able to quickly come to your property and adequately fix the leak for good.
In Utah, leaking pipes occur a lot during the winter months. This is something that home and business owners deal with during all times of year, too. It's important that you do your own due diligence in terms of monitoring your ceilings and floor around your property to see if there are any signs of leaking pipes.
Our Most Common Types of Water Heater Repairs
We know how uncomfortable it can be for homeowners to not have hot water for showers, and although water heaters will typically last pretty long periods of time there are countless older homes throughout South Jordan that simply need to replace their water heaters. Our team is also experts within water heater repair and replacements, and we can help you diagnose any types of water heater issues your property is currently undergoing.
The following are some of the most common water heater repairs we come across:
When rust or other types of debris build up in a water heater's storage tank, it can many times lead to leaks. If you can notice any kind of pool of water around your tank, then this is a clear sign that you're experiencing a leak. This is a very serious water heater repair job, and it's something that homeowners must address as quickly as possible.

Issues With Heater Elements
Every water heater has specific main heating elements that are instrumental to the overall functionality of the water heater, but of course there are countless scenarios in which these heating elements start to malfunction and need repairs. Your water heater is always going to be one of your most commonly used appliances on a daily basis, and this type of excessive use can sometimes be the root cause of malfunctions and a water heater breaking down. The main sign that you're experiencing this issue is when your water isn't heating at all, or not quite like it should.
Sediment buildup and rust can be the root cause of many clogged pipes that connect to a home's water heater, or municipal water supply. One of the most common signs of this issue is when you notice a brown, murky color within your water.
There can be some serious ramifications when a hot water heater experiences thermostat malfunctions, because this simultaneously creates heating element issues that are supposed to help the appliance know the desired water temperature. If you notice any kind of serious lack in hot water throughout your home then you may be experiencing this common water heater issue.
Contact Us Today For More Information!
The experts at Beehive Plumbing South Jordan have been around for decades helping the South Jordan community with all of their plumbing requirements, and it's a big deal to us to be considered one of the most reputable and highly trusted plumbing entities in the local area. For more information about how we can come to your home or business and help you, Contact us today and Fill out the form so we can get an expert in touch with you as soon as possible! Call Now (801) 256-6695.
Our team at Beehive Plumbing South Jordan are very proud of our commercial remodeling capabilities, and this is a big part of our business beyond helping residential clients as well. We handle a whole variety of commercial plumbing and remodeling jobs, including tasks like helping restaurants install new sinks and better tap water systems, and a whole variety of specialty tasks like upgrading dryers and washers for Laundromats.
We are always there for our commercial business clients just as much as our residential homeowner clients, and we'll always guarantee satisfaction with our remodeling services via the expertise of our highly experienced team of technicians.
Some of the common commercial remodeling jobs we conduct include the following:
We're the
Solution

to any and all plumbing or drain problems,

24/7

in Utah