As a renowned plumbing services company with decades of industry experience, we understand how crucial it is for us to provide 24-hour emergency plumbing services for both residential and commercial clients. Plumbing problems will always come up whenever they're least expected, but we're always expecting your call and will arrive ASAP to diagnose and alleviate any emergency plumbing problem.
Call us today at (801) 797-3933 to learn more about our emergency services!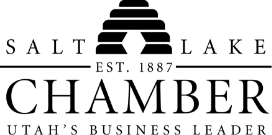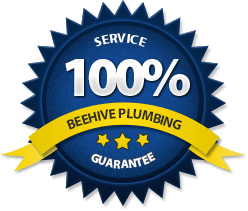 What are the advantages of using a

24/7 plumbing service?
When you and your home are in the middle of a serious plumbing emergency, such as burst pipes or severe flooding, you can breathe a sigh of relief because Beehive Plumbing can come right away and prevent further damage. Our goal as a business is to be there for clients when they need us the most, which is why we make sure our specialists arrive quickly with the proper equipment. Once we're there to help you, we can identify the issue and properly correct the problem before it gets worse.
Water damage can wreak havoc on your home; if a leaky pipe or loose valve goes unaddressed for too long, even a seemingly minor leak can cause mold and mildew growth, destroy household items, or escalate into a serious plumbing emergency down the road. By using a 24/7 plumbing service such as Beehive, you'll be able to minimize water damage now and prevent further emergencies down the road.
It may initially seem like using Beehive's emergency services will cost you more than routine repairs. But when it comes down to it, you'll end up saving a ton of money when you can eliminate your restoration costs by calling us immediately. The sooner you call us, the sooner we fix the problem, and the more we can minimize the damage to your property.
Knowing you can call us for help no matter what can reduce your anxiety as a home or business owner. Beehive Plumbing is ready to help you at all times, and when you call, you don't go on hold for an hour; you go right to a specialist's direct line. All of our master plumbers are experts who can resolve your emergency issues swiftly and efficiently. So, instead of panic-dialing every plumber in the area when a problem arises, you can rest assured that we'll be there when you need us.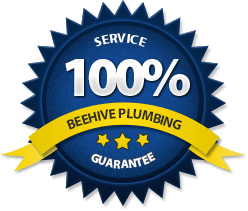 Our 100% Service Guarantee
The team at Beehive Plumbing is so confident in our plumbing solutions that our products and services come with a 100% satisfaction guarantee. You can count on our Utah plumbers to conduct a thorough evaluation and deliver fast, dependable service you can trust. We know excellent service is the key to customer satisfaction, so we do everything in our power to ensure you get what you need.
Whether you own a home, apartment, condo, or office building, you can trust Beehive Plumbing to do the job right the first time, every time. Call (801) 797-3933 to learn more about us, our guarantees, our financing options, or ask any other questions about how we can serve your needs.
Benefits of Beehive's Premier Plumbing & Drain Services
The Bountiful, UT Plumber You Can Trust
The Bountiful branch of Beehive Plumbing is a top-notch residential and commercial plumbing services provider. The track record of excellence we've built since 1999 speaks for itself in terms of our abilities to consistently provide customer satisfaction.
We'll always make sure that we get one of our team members to your property quickly, and that they get the job done efficiently and perfectly every time. It's our goal to leave you feeling confident in everything we do, which is part of the reason why we've been able to build up so many long-time customers and friends.

Residential Plumbing You Can Count On
When it comes down to it, our team in Bountiful, UT can handle any and all of your residential plumbing requirements.
We've been helping the homes and families of Bountiful for years now, which means we know our customers well and the community knows us, too. Many of our staff members live right here in Bountiful, so we always go above and beyond to make sure our neighbors are as happy as possible.
Best Commercial Plumbing Experts in Bountiful
Beehive Plumbing offers top-notch commercial plumbing services. We know that when your business experiences plumbing problems, it can put you in a tight spot as the owner. That's why when you call us to do plumbing for your company, we always make sure to respond as quickly as possible and work with great care and attention to detail.
We understand that plumbing disruptions toward your customers, employees, and other business associates can hamper productivity, so we'll always put in our best effort to ensure your troubles are taken care of swiftly.
Certified Technicians with Advanced Technology
Our team is always courteous, and we go above and beyond to assist our clients with all their plumbing requirements. And no matter what work you need us to do, we always ensure that you get the best possible service for the best possible price.
Our team at Beehive Plumbing Bountiful is very highly trained and is constantly updated on the latest technological advancements throughout the industry. We make a considerable effort to ensure that every member of our team is continuously trained to utilize the most advanced and modern equipment and tools.
Plumbing Services in Bountiful, Utah
Our plumbing team specializes in a wide array of services that vary from general preventative maintenance to complex projects that require multiple team members at once. We're also a reputable bathroom and kitchen remodeling service provider. And, of course, we can solve any type of plumbing problem your home or business may be experiencing.
Whether you're a commercial or residential client, and whether the job is big or small, you can count on the master plumbers at Beehive to give you exactly the service you need.
Same Day Emergency Plumbing Services
We fully understand how plumbing problems seem to come out of nowhere. We also understand that if you go too long without routine preventative maintenance, your home or business could experience serious emergency issues that negatively impact your property. That's why when you call Beehive Plumbing, we answer as soon as you call and provide you with service right when you need it.
High Quality Plumbing Equipment and Fixtures
The Beehive Plumbing team understands that high-quality plumbing services require the use of high-quality equipment and fixtures. There simply isn't much use in doing a wonderful installation job for someone when the equipment and fixtures are of poor quality!
That's why we are never willing to compromise the overall excellence of our projects, and we guarantee that the fixtures and equipment we utilize in your home and business are well-made and designed to last.
Common

Water Heater Repairs
As your water heater ages, it may start to rust in places, which will inevitably lead to leaks. The biggest signs that you're experiencing a water heater leak are an unusually high water bill and a puddle of water below the tank. It's always best to address this type of issue as quickly as possible to save money on your water bill and avoid the potential damage to your property.
The main heating element is what keeps the water warm in the tank once the water hits a preset temperature. Because it's such a crucial part of your water heater, the heating element is especially prone to wearing out or breaking. If you notice that your water never quite gets hot enough, or it stops getting warm altogether, it's time to call Beehive Plumbing.
Your water heater only works when it's properly connected to your municipal water supply, and when all the pipes between the supply and your house are in good working order. All it takes is a little rust or hard water buildup to clog those pipes, which can reduce your water flow or turn your water a murky brown color. When that happens, it's important to call Beehive Plumbing to ensure your water keeps flowing and it's free of rust and other contaminants.
When your water heater's thermostat stops working, the heating element can no longer read or maintain the temperature of your water. If this happens to your water heater, you'll start to notice a general lack of hot water throughout your home. When you call Beehive Plumbing, we'll come fix your thermostat and ensure your water heater is in top working condition.
Our master plumbers want all homeowners in the Bountiful area to better understand the signs of needing a water heater repair. Here are the red flags you should look out for:
The experts at Beehive Plumbing are here to assist the Bountiful community with any plumbing necessities, and we pride ourselves on being one of the most trusted plumbing companies in the Central Ohio area. For more information about our company and how we can help you, contact us today at (801) 797-3933 or reach out to us through our website by filling out our submission form.
All business owners in Bountiful want to keep their properties running smoothly, and proper plumbing often goes hand-in-hand with business success. When your business experiences some kind of plumbing issue, it can irritate both your customers and your staff. That's why the team at Beehive Plumbing offers commercial plumbing maintenance, repairs, and installations throughout the Bountiful, UT area.
As a business owner, it's important to recognize the common signs that indicate you need repairs. Here are the top five things you need to look out for:
We're the
Solution

to any and all plumbing or drain problems,

24/7

in Utah