Plumbing Near Bountiful, UT
Beehive Plumbing does residential and commercial plumbing throughout Bountiful, Utah and all of Davis, Salt Lake, Tooele and Utah Counties.
We understand how frustrating it can be for home and business owners to need even the simplest plumbing services, and that when people call us they truly need our help. That's exactly why we've made sure to hire the very best and most experienced plumbing professionals in the area, and subsequently instilled them with the latest skills and techniques throughout the industry. Our team members always have access to the best tools and equipment, and all of us at Beehive Plumbing put customer care as a top priority.
We're a locally owned and operated company, which means we especially care about the work we do because we know we're assisting our neighbors and friends. It's a priority for us to give our best efforts for every single project, and we always stand behind everything we do.
We strive to be as transparent and honest as possible with our clients, which is why we offer up front estimates that we always stand by once we've made a service and pricing agreement. We always put our customers first above everything else, so you can be rest assured that you'll be cared for every time you give us a call.
Call 24/7 (801) 797-3933 or Complete & Submit the form below:
Fill all information details to contact with us
As a renowned plumbing services company whose been in the industry for decades, we understand how crucial it is for us to provide 24-hour emergency plumbing services for both residential and commercial clients. Plumbing problems will always come up whenever they're least expected, but we're always expecting your call and will arrive to your property ASAP to diagnose and alleviate any emergency plumbing problem.
Call us today at (801) 797-3933 to get the ball rolling on your next plumbing project and initiate your free consultation!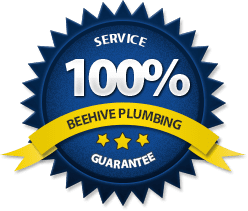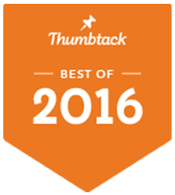 What are some of the advantages in utilizing a 24/7 plumbing service?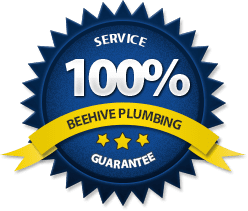 Our 100% Service Guarantee
We know customer satisfaction is the key to excellent service. We are so confident in our plumbing and drain solutions that our products and services come with a 100% satisfaction guarantee. You can count on our Utah plumbers to conduct a thorough evaluation and deliver fast, dependable service you can trust.
 Be it for a home, apartment, condo or office building, we do plumbing right the first time, every time. Learn more about us, guarantees and financing. Call Now (801) 797-3933 to see how effectively and affordably we can serve your needs.
Our Premier Plumbing and Drain Services Include these Benefits
Our Premier Plumbing and Drain Services Include these Benefits
The Bountiful, UT Plumber You Can Trust
The Bountiful branch of Beehive Plumbing is a top-notch residential and commercial plumbing services provider, and our track record that we've built since our beginnings in 1999 speak for itself in terms of our abilities to consistently provide customer satisfaction.
We'll always make sure that we get one of our team members to your property quickly, and that they get the job done efficiently and perfectly every time. It's our goal to leave you feeling confident in everything we do, which is part of the reason why we've been able to build up so many long-time customers and friends.
Exceptional Personnel Brings Exceptional Results
We are very proud of our team of plumbers and technicians, and our entire team consists of local, knowledgeable, motivated artisans who have demonstrated their abilities for many years before coming to Beehive Plumbing. Every member of our team is more than capable of handling all their daily challenges with confidence and passion.
Putting in a notable willingness to go above and beyond on each project is a big part of being a member of the Beehive Plumbing team, and it's through the core values we instill and the experience our employees have gained throughout their careers that help us produce exceptional results for all our clients.
Residential Plumbing You Can Count On
When it comes down to it, we truly can handle any and all of your residential plumbing requirements.
We've been helping the homes and families of Bountiful for a very long time now, which means we know the people here very well and we're pretty well known in the community ourselves. Many of us live right here in Bountiful, so we always go above and beyond to make sure that our neighbors are as happy as possible.
We're very proud to offer both residential and commercial plumbing services, and we fully understand the differences between these two sectors. We know how tight of a spot it can be for business owners when they're experiencing plumbing problems, which is why we always make sure to respond as quickly as possible and work with great attention to detail and care when working with businesses.
We understand how any kind of plumbing disruptions towards your customers, employees and other business guests is simply unacceptable, so we'll always put in our best effort to ensure your troubles are taken care of swiftly.
Complete Solutions to Your Plumbing Needs
We are very proud to be a plumbing service company that can offer our clients excellent quality, incomparable services and competitive prices. Beehive Plumbing Bountiful will always be your one-stop shop for all your plumbing solutions, and we'll always make sure to repair, replace, install and maintain all aspects of your plumbing system efficiently and professionally.
Professional Technicians with Advanced Technology
Our team is always courteous and willing to go above and beyond in assisting our clients with all their plumbing requirements, and we'll always ensure that our services are reasonably priced.
Our team at Beehive Plumbing Bountiful is very highly trained and is constantly updated on the latest technological advancements throughout the industry. We make a considerable effort to ensure that every member of our team is continuously trained on how to properly utilize the most advanced and modern equipment and tools.
Plumbing Services in Bountiful, Utah
Our plumbing team specializes in an entire array of services that vary from general plumbing tasks to very complex projects that require multiple team members at once. We've also been a reputable bathroom and kitchen remodeling service provider, and we'll of course be able to solve any type of plumbing problem your home or business may be experiencing.
We're also specialists when it comes to the repairing, replacing and installing of boilers and water heaters.
Water heaters can many times be very complicated home appliances, especially when they are malfunctioning. Sometimes a water heater will fail to cool or heat water properly, and other times it could be the source of unexpected rises in utility bills.
You should always call us immediately when your water heater is acting up so we can get one of our specialists over to you for a free consultation and estimate. We'll quickly be able to tell if a repair or replacement is the best course of action, and you'll always receive the most cost-effective advice from us.
Same Day Emergency Plumbing Services
We fully understand how plumbing problems can seem to come up out of nowhere for home and business owners, and that neglecting serious emergency issues could put you and your property at serious risk. Plumbing problems in general are going to have serious negative impacts on the overall functionality of a home or business property, so when these types of serious issues aren't addressed immediately the damages can compound upon themselves and make matters much worse.
High Quality Plumbing Equipment and Fixtures
We are true advocates to the facts that high quality plumbing services require the use of high quality equipment and fixtures. There simply isn't much use in doing a wonderful installation job for someone when the equipment and fixtures are of poor quality!
That's why we are never willing to compromise the overall excellence of our projects, and we'll always guarantee that the fixtures and equipment we utilize in your home and business are of the very best quality.
Our team of master plumbers wants all homeowners in the Bountiful area to better understand the signs of needing a water heater repair, so the following are things you should look out for: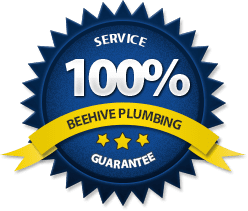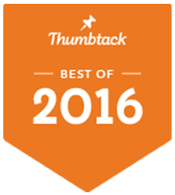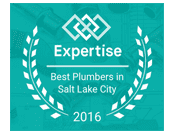 Common Water Heater Repairs
All of our experts at Beehive Plumbing are here to assist the Bountiful community with any plumbing necessities, and we pride ourselves on being one of the most trusted plumbing companies in the entire area. For more information about our company and how we can help you, contact us today at (801) 797-3933 or reach out to us through our website by filling out our submission form.
All business owners in Bountiful want to keep their properties running smoothly, and proper plumbing and business success often are tied together. When a business is undergoing some kind of plumbing issue it can drive customers away, which is why all of the Beehive specialists offer commercial plumbing services to tackle the most common and complex plumbing repairs throughout the Bountiful area.
But as a business owner you should know about the common signs for needing commercial plumbing repairs, and the following are the top five most common signs: