Beehive Plumbing is constantly supporting countless Northern Utah homeowners with these 6 common plumbing repairs!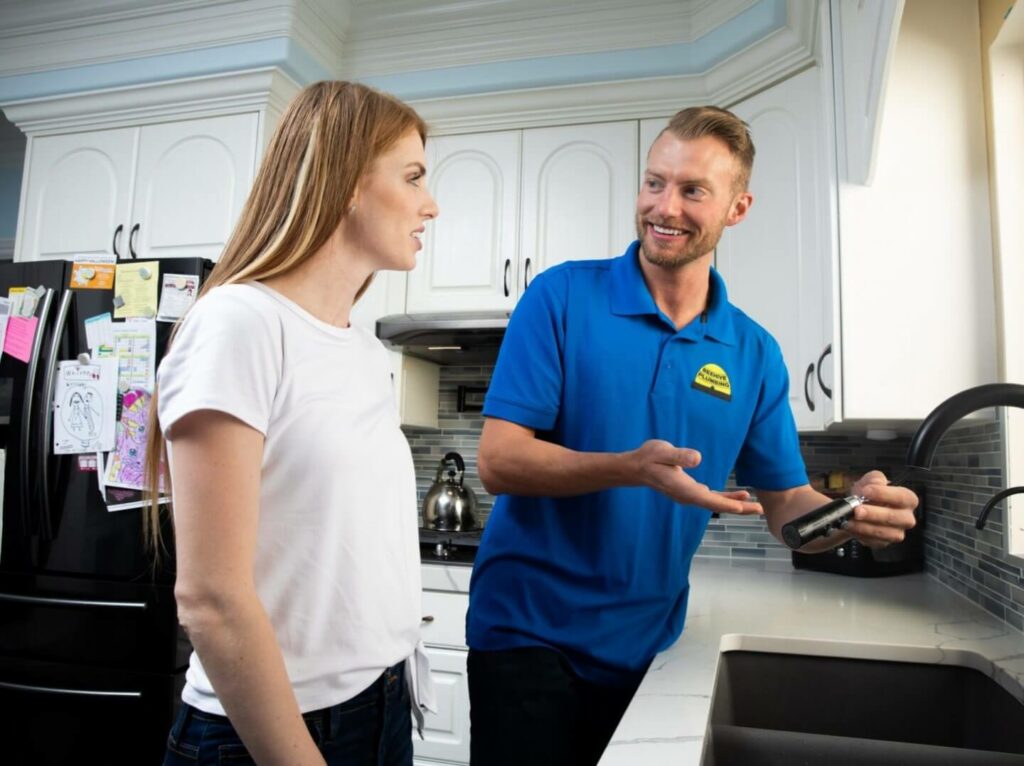 There's no doubt about it that Northern Utah homeowners have it pretty hard when it comes to all sorts of potential plumbing repairs, which is why every household needs to have a team of experienced Master Plumbers in their phone's contacts just in case something goes wrong within their plumbing system.
The Beehive Plumbing team helps people with all sorts of residential plumbing needs, and we'll always be sure to bring your home's plumbing system back to full functionality and alleviate the hassles and stress involved with these types of scenarios.
On this page we'll be discussing 6 common residential plumbing repairs that Northern Utah homeowners should keep an eye out for, which include the following:
1. Leaking Faucets And Showers
Our team of plumbing specialists is consistently helping homeowners with all sorts of tub and shower repairs, as well as sink plumbing repairs. However, one of the most common residential plumbing issues is a leaking shower or faucet; and these plumbing repairs are really important to fix because they can potentially waste a TON of water each day and raise your utility bills.
It's also possible for excess moisture from plumbing fixture leaks to develop structural damage along your floors and ceilings, so fixing these types of leaks is always a rather timely concern!
This type of plumbing problem certainly is not a DIY project, and you should always reach out to the industry experts to provide the correct tools and prevent any future damages from occurring within your pipes.
2. Dishwasher Repairs
There are many scenarios in which a dishwasher will begin to malfunction, and some of the most common dishwasher issues include:
It doesn't start
The dishwasher is leaking
Bad odor issues
Noise problems
Draining issues
It's not properly using detergent or filling with water
But no matter what type of issue your dishwasher is experiencing, you should reach out to professional plumbers to fully resolve the problem. There are instances in which you'll require some repairs, or potentially even a replacement.
3. Toilet Repairs
Toilet repairs are very common throughout Northern Utah, and one of the biggest issues associated with these plumbing problems is that homeowners think they can conduct a DIY repair only to find out that they've made matters much worse.
Inadvertent DIY mishaps are one of the top reasons why it's typically best to reach out to experienced plumbing specialists when you're going through this type of plumbing repair.
Our technicians will always be fully capable of diagnosing and resolving your toilet problem!
4. Water Heater Repairs
Your home's water heater is of course one of your most vital plumbing appliances, which is why water heater repairs tend to be very timely. Our water heater specialists will be able to identify and resolve a whole array of issues that may be related to your specific model type, or many different causes of malfunctioning.
Water heater installations and water heater replacements are always something that you should leave up to experienced experts, and our team will be fully capable of providing your household with a long-term solution that will meet your unique needs!
5. Bathroom Remodels
Beehive Plumbing helps Northern Utah households with all types of remodel plumbing, but bathroom remodeling is particularly common. Our bathroom remodels will commonly entail many different feature installations, and restoring a bathroom's overall functionality.
This can include installing new sinks, toilets, water lines, drains and flooring. A lot of homeowners will remodel their bathrooms for functionality and aesthetic purposes, but it's also important to note that a remodeled bathroom can go a very long way towards increasing your home's overall property value.
6. Kitchen Plumbing Repairs
A lot of Northern Utah households require plumbing attention in their kitchens, and it's true that a fully functional plumbing system can support you as you're preparing your meals and simply having fewer issues while cleaning up after yourself.
Our plumbing specialists have extensive expertise when it comes to kitchen plumbing lines, and we can always support you as you're dealing with malfunctioning appliances and drain blockages.
Reach Out To The Master Plumbers At Beehive Plumbing To Learn More About Our Residential Plumbing Repairs!
Beehive Plumbing has become one of the leading residential plumbing teams in the Salt Lake City Metro Area for a lot of reasons, and we're always excited to meet new families and become your go-to source for all of your plumbing requirements.
So always feel free to reach out to us online or call us at 801-661-8155 to speak with our plumbing specialists today!