The Beehive Plumbing team specializes in new construction plumbing, and here are some of the commercial plumbing intangibles that set us apart!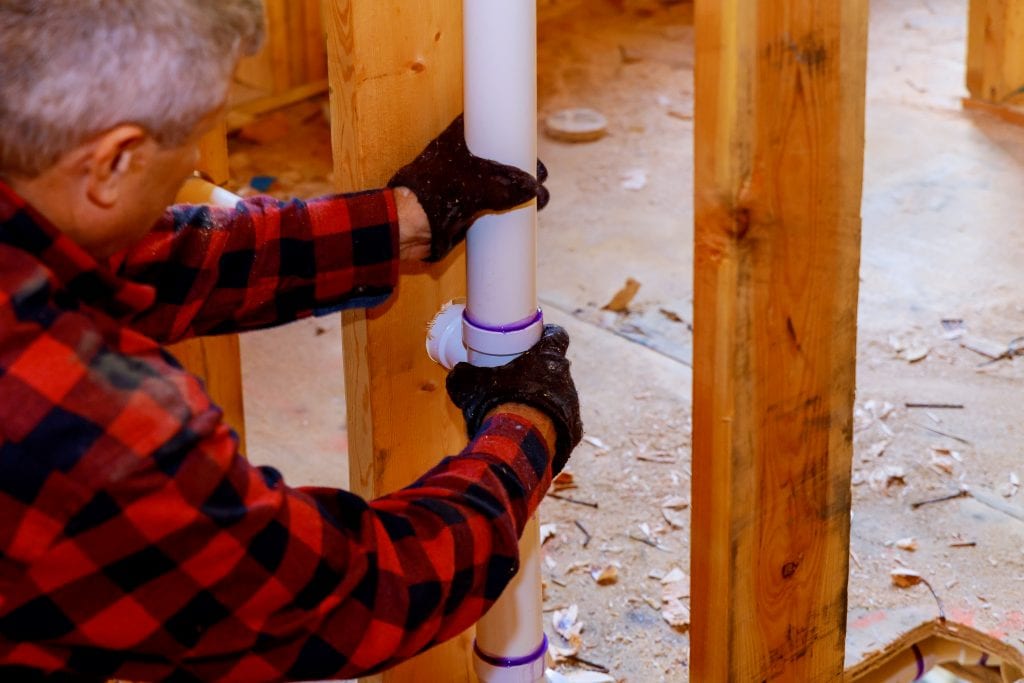 When you're in the process of developing a new home or commercial building of any type, then you're going to have to be very diligent when it comes to your new construction plumbing. New construction plumbing entails so many intricate details and procedures, and even the smallest mistakes can be rather costly to fix!
Beehive Plumbing is very proud to be one of Northern Utah's most reliable commercial plumbing teams, and we understand how it's our job to keep your new property's plumbing issues at bay and to always go above and beyond to ensure our client satisfaction.
We understand how important this type of hiring process is for property owners, so what we've done is compile this list of 6 things that you should be on the lookout for as you're preparing your new construction project!
1. Experience
Experience is something that is always important in any type of hiring decision, and experience is particularly necessary when it comes to your commercial or residential plumbing systems. A common mistake that people will make is hiring a residential plumbing specialist for their commercial plumbing needs, which can potentially cause issues when your commercial property isn't following Utah's strict regulations and codes.
Beehive Plumbing has one of the most multi-faceted plumbing teams in the entire Salt Lake City Metro Area, and we've made sure to hire an ample amount of both residential and commercial plumbing specialists to support every project we come across.
And when it comes to the safety risks and structural integrity of your new home or business, you simply can't afford to hire someone who doesn't know what they're doing!
2. A Proven Track Record
Another really important consideration is a plumbing company's overall track record, because anyone can simply say they're experienced and prepared for your unique needs.
A good way to check a plumbing team's track record is to look into their references and testimonials page, as well as searching the company on review websites like Yelp and Google My Business.
It's also a good idea to ask a plumbing team about the specific tools and equipment that they'll utilize for your specific project requirements, and then do some research to ensure that this equipment is on the cutting edge of the industry.
3. Having All Proper Credentials
It's always important to ask prospective plumbing companies about their licenses and credentials, because these documents will verify that the business is credible to work within the state of Utah.
Beehive Plumbing has always maintained our credentials to ensure the validity and insurance coverage of our work, so you can be rest assured that your new construction plumbing project will be covered and protected when you work with us.
4. Plumbing Product Quality
As we mentioned above, the overall quality of a plumbing company's products is a very important factor to keep in mind while undergoing the hiring process.
It's crucial to work with plumbing contractors that utilize the very best plumbing equipment and materials, because the best plumbing tools/equipment will better guarantee the long-term value of your construction project.
At Beehive Plumbing, we ensure that all of our Master Plumbers are utilizing the very latest technology found throughout our industry!
5. Transparent, Upfront Pricing Plans
One thing that helps differentiate the Beehive Plumbing team from some of our competitors is our transparent, upfront pricing plans. We'll do our best to provide a direct estimate figure for your new construction plumbing or remodel plumbing project, and we'll always help you when it comes to managing your budget and remaining within it throughout the remainder of your construction.
We're sure you've heard of people being shocked by the final prices of their construction projects after receiving more financially manageable estimates, so you can rest easy knowing that the Beehive team will keep you and your financing as our top concerns!
6. A Thorough Service Guarantee
The last thing you should be on the lookout for while hiring a new construction plumbing team is a full and thorough service guarantee. This is extremely important because you'll want to protect yourself just in case anything goes awry with your new plumbing system into the future.
The entire Beehive Plumbing team takes a lot of pride in our work and business reputation, which is why we'll always be there for you well after the completion of your construction project to fully ensure the overall quality of our work!
Reach Out To Beehive Plumbing To Learn More About Our New Construction Plumbing Services!
Beehive Plumbing has supported countless home and business owners throughout Northern Utah when it comes to new construction plumbing, and we'll be more than happy to answer your questions and help you feel more comfortable about hiring us for your next construction project.
Contact us online or call us at 801-661-8155 to get in touch with our plumbing specialists and learn more about how we can help bring your new construction dreams to fruition!