No one likes coming home after vacation and seeing they need plumbing repairs!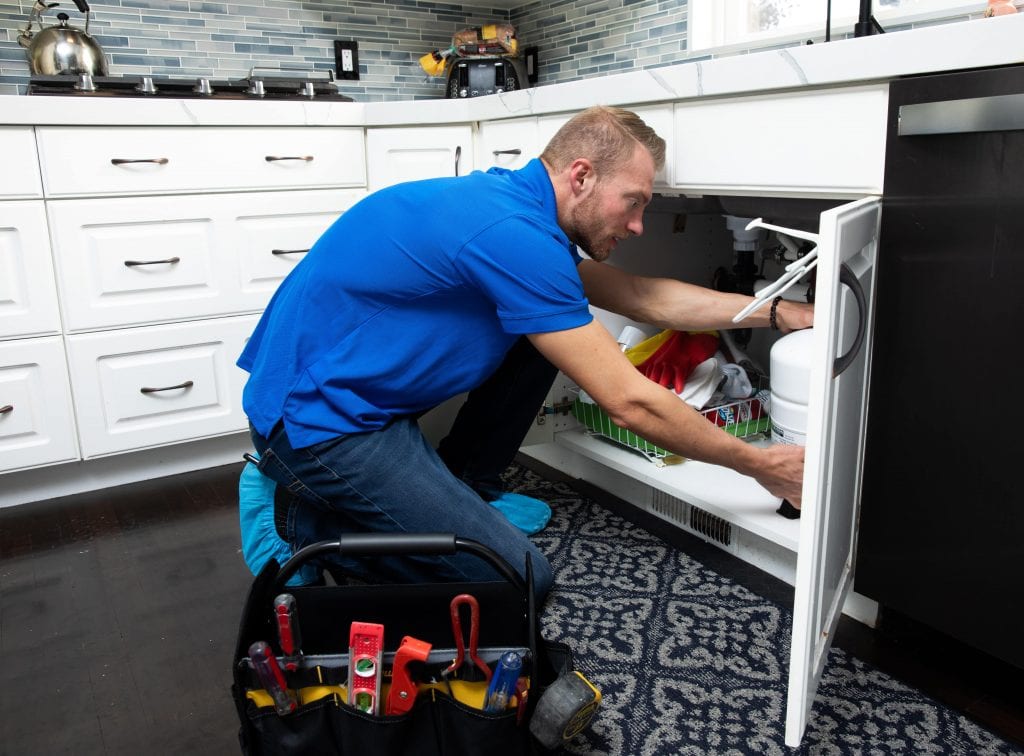 It's the perfect time of year for Northern Utah families to go out and see all that Utah has to offer before the summer heat waves roll in, which means that every household needs to keep some plumbing upkeep tips in mind for when they go on vacation.
It's always a major bummer to come home after a fun vacation only to find out that you're going to need plumbing repairs, so it's important to know how to save your property from unexpected plumbing mishaps while you're away!
Tips To Help Northern Utah Homeowners Prevent Plumbing Repairs While They're On Vacation
Although it's always difficult to avoid many different types of plumbing emergencies, it's safe to say that many of these household issues occur while people are away from home and simply unaware of lingering problems.
The good news is that there are several ways that you can prevent plumbing issues, so here are some tips to avoid unfortunate homecomings at the end of your vacation:
1. Properly Turn Your Main Water Valve Off
One of the most practical ways to avoid plumbing problems like burst pipes and leaks is to simply shut your main water valve off prior to leaving for your vacation. This means you'll need to firstly know where your main water supply is, and how to properly shut it off.
It's also a good idea to test your water valves each fall so you can better know how prepared your plumbing system is for winter. We all know just how frigid the winter months can be in Northern Utah, so it's best to avoid frozen pipes as much as possible. Our Master Plumbers can support you with these types of preventative maintenance services, and we'll be there for you when something goes wrong with your water lines!
2. Make Sure Your Individual Water Valves Are Turned Off
There are plenty of scenarios in which it's not practical for households to shut off their main water supply while they're on vacation, and a common example of this would be if you want to keep your garden's sprinklers on a timer while you're away. In this type of situation, it's best to turn off your individual water valves so you know you can reduce the overall risks of plumbing emergencies.
This also includes shutting off dedicated valves underneath your toilets and sinks to prevent potential leaking. You'll also have a supply valve behind your washing machine that should be properly turned off.
3. Be On The Lookout For Small Leaks, And Fix Them Prior To Leaving
Before heading out on your next big trip, carefully go through your home and see if you see any small cracks or leaks within your water lines. Even the tiniest of leaks can be hiding things like internal corrosion that can end up developing rather serious plumbing repairs, so this should be taken seriously.
If you do end up finding a point of concern within your plumbing system, be sure to get it properly fixed before you leave. Our plumbing specialists will be able to support you on very short notice, and we'll help you avoid any nagging leaks or drips from becoming bigger problems.
4. Drain Out Your Home's Water Lines
Frozen pipes just so happen to be a very common problem for households in Northern Utah, and a lot of frozen pipe scenarios occur when families go on vacation during the winter and neglect their plumbing system prior to leaving.
Be sure to take the proper preventative steps in draining out your water lines of residual water before you actually turn the water valves off. When residual water is left within your home's pipes, it can end up freezing and causing a pipe burst!
5. Getting Rid of Drain Clogs
Although a clogged drain doesn't always seem like a plumbing emergency, it'll potentially lead to really bad odors in your home when you return from your vacation. This is why it's always a good idea to thoroughly clean out your garbage disposal and sinks prior to leaving on a trip.
6. Have A Friend Check In On Your Home
Another good tip when you're on an extended vacation is to have someone you trust simply go into your home and make sure everything is alright. They'll be able to collect your mail and sometimes see if something has gone wrong within your plumbing system.
Beehive Plumbing's Master Plumbers Are Here For Your Northern Utah Home When You Need Plumbing Repairs!
Beehive Plumbing is an industry leader throughout Northern Utah for a whole variety of reasons, and our team will always be there for you and your household when you need to prepare your plumbing system for your next big trip.
Contact us online or call us at 801-661-8155 to speak directly with our Master Plumbers today about vacation preparations for your residential plumbing system!