It's sometimes tough to avoid plumbing emergencies, but preventative maintenance can often help save you a lot in plumbing repairs!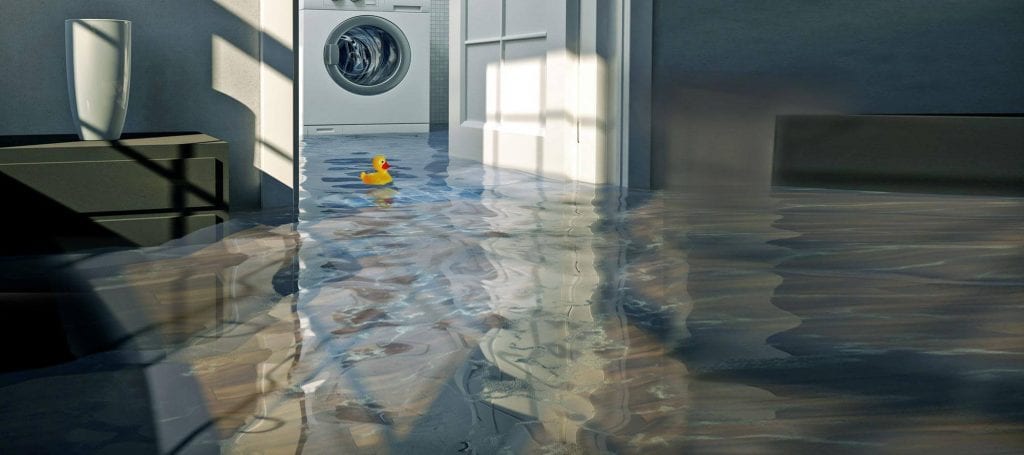 Every homeowner in northern Utah understands how financially straining plumbing emergencies tend to be, which is why it's so important to do your part in trying to avoid plumbing problems before they end up getting out of hand. Preventative maintenance is crucial for any plumbing system, and it's typically on home and business owners to be proactive when it comes to avoiding emergency situations.
That's why we've developed the below list of lingering plumbing problems that you should be on the lookout for that'll help you prevent plumbing emergencies from ever occurring in the first place:
Leaks
Northern Utah homeowners experience plumbing leaks on a very frequent basis, and these types of leaks can come from toilets, faucets, pipes, and many other parts of residential plumbing systems. Not only can leaks cause your water bill to skyrocket, but they can also deteriorate the inner workings of your entire property.
It's absolutely critical to address any plumbing leaks as soon as you notice them, because the longer you wait to fix leaks, the more likely you'll experience more property damages and pricier repairs.
Clogs
Clogs occur all throughout plumbing systems, and they often back up toilets, sinks and drains while leading to nasty overflows. Clogs are much more than household nuisances, though, because they can also impose significant damages to your plumbing fixtures and pipes.
Grease and other debris buildup often are the root causes of significant clogs, and homeowners can do their part to prevent clogs by simply being mindful about what they put down their drains. It's also a good idea to invest in professional drain cleaning services on a routine basis to prevent clogs from occurring.
Low Water Pressure
When your home suffers from low water pressure, it's a clear warning sign that something is wrong with your property's water supply or pipes. Low water pressure tends to negatively impact a lot of appliances, including your washing machines and dishwashers. It's also possible for low water pressure to cause leaks and clogs within your plumbing system.
Your home's municipal water supply could also be at fault in terms of causing your low water pressure issues, but you'll inevitably need experienced plumbing specialists to properly diagnose and fully resolve any widespread low water pressure issues at your northern Utah home.
Musty Odors
Musty odors emanating throughout your home are always serious red flags that you may be experiencing mold or mildew development.
This could be due to a leak within your plumbing system, but no matter what, you should always reach out to our Master Plumbers when you smell musty odors at your house.
Sewage Smells
Sewage smells are always a serious cause for concern in any home, and these types of issues are often caused by sewer line damages or clogs. These types of plumbing problems need to be addressed as quickly as possible to help protect your home's indoor air quality and prevent significant damages.
Slow Drains
Slow drains in your toilets or sinks are serious indications that something is wrong within your pipes. Whenever you notice that your fixtures are slowly draining, you'll need to get them assessed by professionals to be safe.
A lot of people will quickly resort to over-the-counter chemical drain cleaners when they find themselves in this situation, but these products typically are only quick fixes that actually do more harm than good. So you'll always be better off putting these types of diagnostic and repair tasks in the hands of experienced specialists.
Abnormal Noises
Abnormal noises like banging and gurgling sounds coming from your plumbing system are always alarming. These noises can sometimes be an indication of a serious blockage, as well as plenty of other significant plumbing problems.
Reach Out To Us To Schedule Preventative Maintenance Checkups That Can Save You From Plumbing Emergencies!
Regular cleaning and professional maintenance checkups can always go a long way to help you prevent leaks, clogs, and all sorts of other issues within your home's plumbing system. The Beehive Plumbing team is here to help you thoroughly inspect any warning signs or symptoms that your system may be experiencing, and our 24/7 emergency services are there for you when disaster strikes.
Contact us online or give us a call at 801-661-8155 to speak with our specialists today about how we can help you prevent plumbing emergencies at your northern Utah home or business!