Commercial water heater repairs are really common within commercial plumbing properties in Northern Utah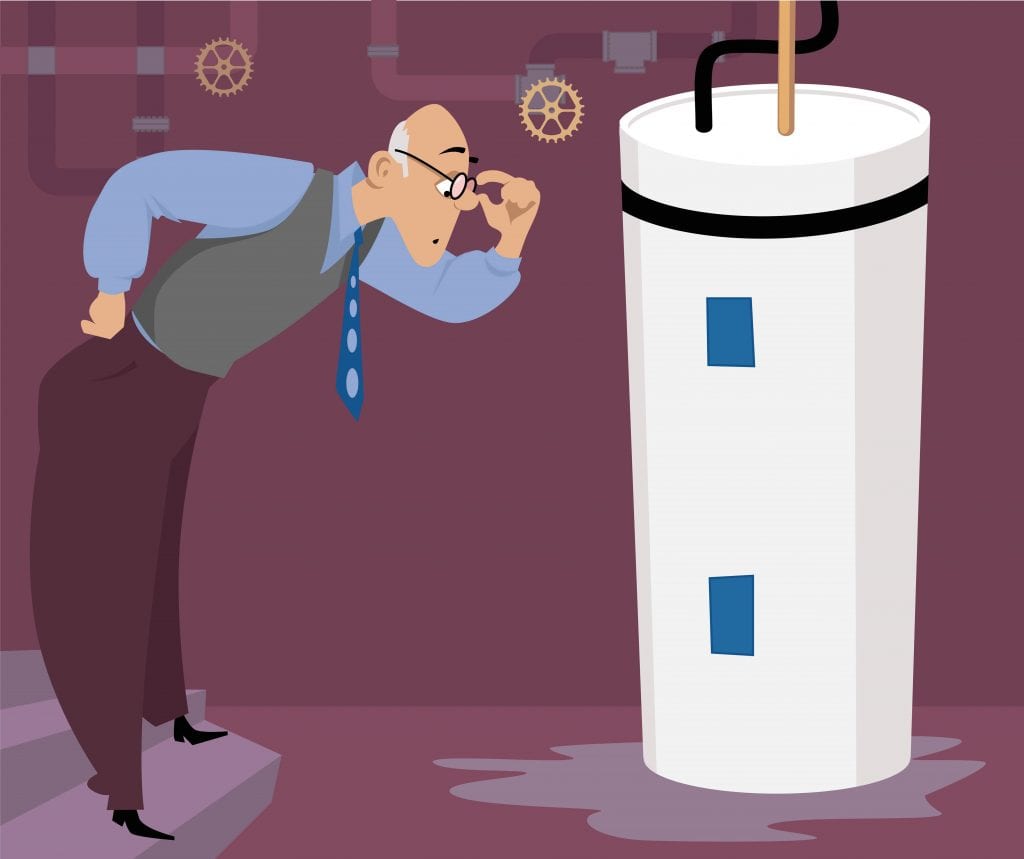 Every business in Northern Utah needs to rely upon a consistent source of hot water, so when you need a commercial water heater repair it can ultimately cost you a lot of time and money. That's why these plumbing repairs are so timely, and you can always count on the Beehive Plumbing team to be there for you when your commercial water heater is on the fritz.
We've been a commercial plumbing leader throughout the Salt Lake City Metro Area for over 20 years, and we've made our name throughout the local industry by providing cost-effective, high-quality plumbing services that range within a whole variety of installations and repairs that are specifically tailored towards the needs of business leaders.
Below we'll be going over some of the most common commercial water heater repairs and issues that you should know about!
Common Issues Associated With Electric Water Heaters
Electric water heaters are very popular amongst Utah business owners for a whole variety of reasons, and when your electric water heater fails it's many times a rather straightforward repair job.
Over the years the Beehive Plumbing team has recognized that the most common types of electric water heater issues include the following:
One or more of your electric heating elements failing
A heating element experiencing issues with a tripped reset or limit switch
An improperly set or failing thermostat
Sediment buildup within the water heater that then results in reduced hot water capacity
Corroded/dirty electrical contacts or terminals
A leaking or corroded tank
Leaking pressure and temperature relief valves
Failures with the sensors or control board
There's no doubt about it that these types of electric water heater repairs are not DIY jobs, and our team of Master Plumbers will be more than capable of quickly and efficiently diagnosing and resolving these common issues.
So no matter what type of electric water heater your business utilizes, our team will be there to support you through every step of the repair process!
Common Issues Associated With Gas Water Heaters
Gas water heaters are generally more complex as compared to electric water heaters, and this subsequently means they're more susceptible to experience serious repair issues. These issues can range anywhere from ignition problems, combustion issues and a lot more.
Some of the common issues associated with gas water heaters that business owners should be aware of include the following:
Failures with the electric igniter or pilot light
Failures with the flame sensor or thermocouple
Issues associated with the adjusted gas control valve, including faulty parts/installation
Leaking, loose, or dirty flue
Thermostat or control board failure
Tank leaks or corrosion
Anode rod wearing
Pressure relief and temperature valve leaks
Sediment/Scale buildup
There are many different types of commercial water heaters that are powered by gas, which is why you'll need the expertise of our water heater specialists to know what exactly is occurring at your business.
It's also important to note that we also provide comprehensive water heater replacement and commercial water heater installation services to thoroughly ensure that your water heater issues are fully resolved for the long haul!
Commercial Water Heater Repair Services In The Salt Lake City Area
It's absolutely critical for Northern Utah business owners to reach out to our commercial plumbing specialists when they recognize any lacking of hot water, strange smells, reduced hot water supply, or sediment buildup within their hot water system.
No matter what you're currently experiencing, our Master Plumbers will be able to efficiently hone in on the cause of your issues and provide a cost-effective repair solution. We support commercial properties using all types of water heater models and brands, including tankless water heaters.
So you can be rest assured that we'll provide you with the best commercial water heater repair services in the Salt Lake City Metro Area!
Reach Out To The Beehive Plumbing Specialists To Learn More About Our Commercial Water Heater Repair Services
Beehive Plumbing has supported countless businesses throughout Northern Utah when it comes to water heater repairs, and we'll be more than happy to answer your questions and have one of our specialists check out your water heater system as quickly as possible.
Contact us online or call us at 801-661-8155 to get in touch with our team and let us know what your commercial property's water heater is currently going through!