Mountain towns like Park City Utah experience extreme winter weather, which often leads to cold-related plumbing repairs!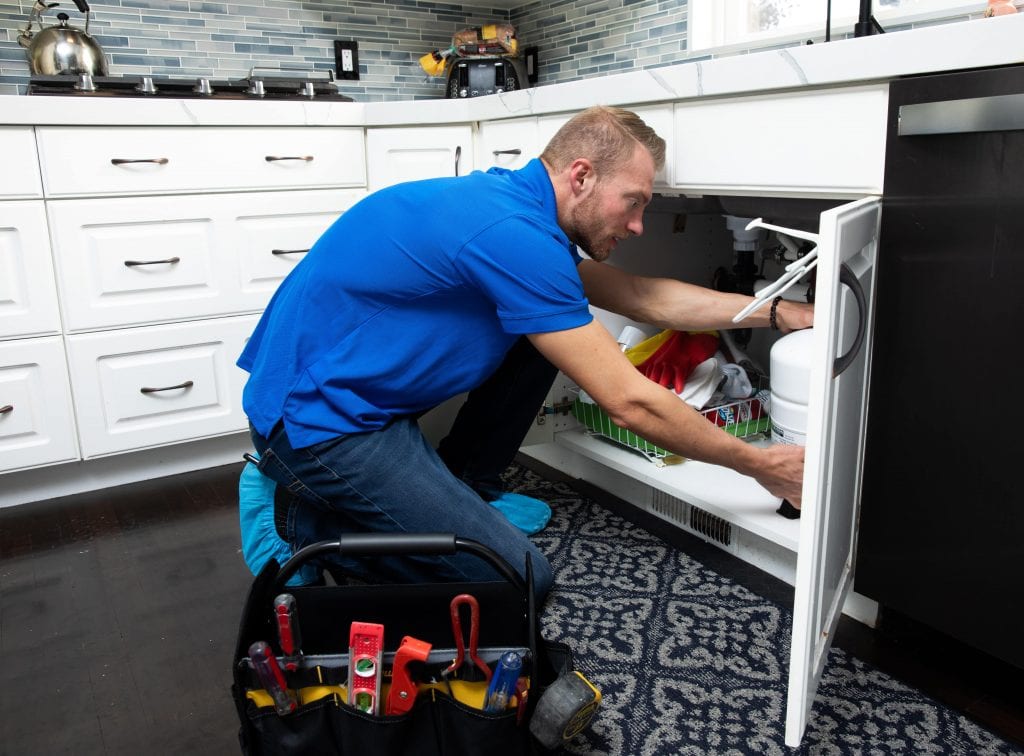 All of northern Utah experiences harsh winter weather, but it's no secret to locals how our winter storms tend to get trapped within the inner reaches of the Wasatch Range. This is why Utah is known for having the best snow on earth, and it's also why our mountain towns experience all sorts of winter-related plumbing repairs.
Beehive Plumbing supports all of northern Utah's mountain communities, especially our largest ski town in Park City. Park City is world-renowned for providing the largest ski resort in the country in Park City Mountain Resort, as well as the ever-evolving Deer Valley Resort. It snows a lot in the Wasatch Mountains, and this excessive snowfall subsequently wreaks havoc on both residential and commercial plumbing systems.
So whether you're a home or business owner in the Park City area, you'll want to keep the below plumbing problems in mind as we head into winter!
Frozen Outdoor Pipes
Here in northern Utah, outdoor spigots and water lines can easily freeze up when they're not correctly winterized. These lines are often not used during the winter months up in the mountains, which can potentially create significant water damages—and even burst pipes.
This is why it's so important for everyone in northern Utah to be proactive about their outdoor hose bibs during this time of year. Properly draining water and disconnecting your hoses will help you avoid all sorts of easily avoidable damages and plumbing repairs.
And if you haven't already done so, you should consider upgrading to frost-free hose bibs. These hose bibs are specifically designed to support properties in cold climates like ours, and their downwardly-angled design improves drainage and subsequently reduces the likelihood of frozen pipes.
Frozen Indoor Pipes
It's not just your outdoor pipes that you'll need to worry about during our harsh winter seasons, because your indoor pipes found in uninsulated areas are also very susceptible to freezing, cracking, or bursting. Any of these symptoms will likely lead to major water leaks, which will require professional attention and possibly pipe lining services.
One red flag warning sign to be on the lookout for is when your sinks or showers are only lightly flowing water, because this type of water pressure drop could be connected to frozen pipes.
A lot of northern Utah residents experience indoor pipe dilemmas when they go out of town during the winter months, so it's absolutely critical that you take proper precautions before leaving your property for an extended amount of time during our harshest season of the year!
Clogged Kitchen Drains
With the holidays quickly approaching, northern Utah households need to prepare their kitchens for a serious workout—which includes kitchen sink maintenance. With more food than usual going down your garbage disposal, you'll be putting your kitchen drains at a higher risk of experiencing significant clogs.
In order to keep your kitchen sink fully functional this winter, it's a good investment to reach out to our drain cleaning specialists for a thorough inspection and cleaning.
You'll also need to be diligent about improper food items going down your garbage disposal this holiday season, which includes cooking oils, grease, fat, meat bones, coffee grounds, and a lot of other products that simply shouldn't ever go down your drains.
Water Heater Issues
We're constantly being called up to Park City during the winter months to help both residential and commercial properties with their water heater issues. Mountain towns in particular will experience heavier water heater usage during the winter, and many older water heaters that were installed around the turn of the century are now in need of water heater replacements.
But even if your water heater is relatively new and has plenty of serviceable lifetime left to go, our industry experts will be able to promptly show up to your door and provide comprehensive water heater repair services that get to the root cause of your ongoing issue.
November is a great time of year to consider a maintenance appointment for your water heater, which includes a thorough sediment draining, a pressure relief valve test, and many other steps to guarantee proper functionality this winter.
Another good water heater tip for mountain town properties is to properly insulate all of their water lines, which will help prevent freezing during the coldest days of winter.
Sump Pump Backups
This is a plumbing issue that we see up in the mountains during the spring months, because this is when runoff issues can pose significant issues for properties located near steep hills. Sump pump issues also occur during the winter months as well, so you'll undoubtedly require professional support if your northern Utah property has a sump pump.
The fall months are the best time of year to maintain your sump pump, which can include removing debris and cleaning out your sump pit. You should also be sure to test your sump pump periodically throughout the winter to make sure it's still functioning correctly.
Snow melt in northern Utah frequently leads to basement floods, which is why sump pumps are such crucial plumbing investments for residents living up in the mountains!
Frozen Septic Tank or Line
Septic tanks and lines are particularly susceptible to freezing during the winter, and this type of freezing can wreak havoc on a home's drainage system. This type of dilemma will typically lead to significant backups and extensive plumbing repairs that may even constitute as a plumbing emergency.
That's why you'll need to have your septic system thoroughly evaluated and increase your winter protections. Another preventative measure to keep in mind is pumping your septic tank during the fall months so that you're removing any excessive waste prior to soil freezing.
Reach Out To Beehive Plumbing When You Need Plumbing Repairs In Park City Utah!
Beehive Plumbing is one of the leading plumbing businesses located in northern Utah, and we've seen our fair share of repair projects in mountain towns like Park City.
It's crucial to get your property ready for the upcoming winter season, and our Master Plumbers are just a click away when you reach out to us online or give us a call at 801-849-3854 to schedule your next maintenance appointment!