It's important to avoid these common remodel plumbing errors when you're renovating the bathrooms in your home or business!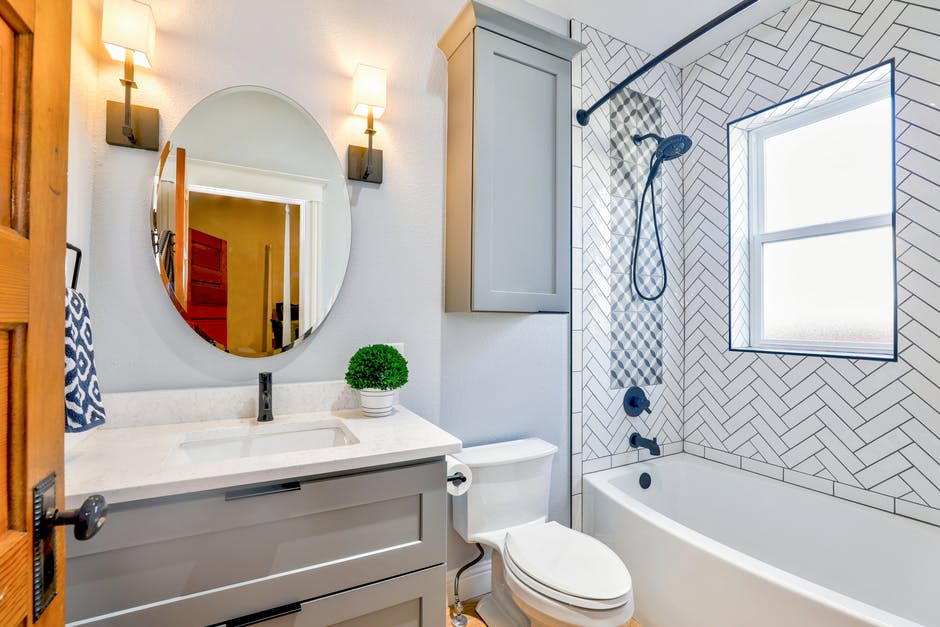 When your remodel plumbing is done properly within your bathrooms, your home or business can reap the benefits of long-lasting value and improved aesthetics for years to come. However, when your remodeling jobs are conducted improperly, your bathroom renovations can end up becoming a serious money pit that requires A LOT more money than your initially budgeted for.
This is why you're always going to need to put your trust in our Master Plumbers when it comes to ensuring that your bathroom renovations are done right. Below we'll be going over some common remodel plumbing mistakes that you should always avoid while renovating your property's bathrooms!
Incorrect Measurements
Some of the most common, and frustrating, mistakes associated with bathroom remodeling are improper or incorrect measurements. It's absolutely critical that your project's measurements and overall plans are carefully implemented, because if not you're bound to experience some serious issues.
Some common problems associated with incorrect measurements include things like crooked tiles, incorrect toilet sizes, an unlevel vanity and much more. And what's worse is that these types of issues only get even more exemplified when it comes to your pipes and bathroom plumbing. One common remodel plumbing mistake that people make is not ensuring that their threads and pipes match up correctly prior to purchasing them.
So it goes to show that proper preparations are a lot easier said than done when it comes to remodel plumbing!
Improper Sloping Within Your Shower
Most people would probably assume that their shower floor is pretty flat, but there is actually a very gradual slope within every shower that better ensures that water will efficiently flow down drains through gravitational forces. Without a shower slope, your water will literally be stuck in several spots of your shower floor.
Most shower slopes are recommended to have a 4% grade, which subsequently means that the floor level will slope about half an inch for every foot of shower flooring. Understanding and implementing these shower flooring parameters is a lot easier said than done for the DIY home renovator, which is why you're always going to want to make sure that you have experienced plumbing specialists inspecting these projects throughout each stage of the process.
Most shower slope mistakes will require a complete restart, which of course will lead to completely unnecessary expenses on behalf of the property owner. That's why your shower remodeling projects should always be left in the hands of experienced remodeling and plumbing teams who can help you ensure the proper sloping within your shower.
Drain Venting Issues
A lot of home and business owners don't necessarily understand just how sophisticated their bathroom sinks are, particularly when it comes to the sink trap. The overall purpose of the trap is to actually hold water in between the sewer line and sink ends of the pipe.
This is particularly important for a variety of reasons. The first reason for the sink trap is to prevent all sorts of sewer smells and hazardous gases from entering into your property via your pipes. Most people will recognize that they have a sink trap problem when they end up smelling sewer odors in their bathroom or kitchen. Your sink trap is also absolutely critical when it comes to preventing all sorts of pest infiltration possibilities as well.
Forming this all-important seal within your bathroom's sinks is a lot easier said than done, and this is mainly because your pipes will require a precise amount of venting to develop the necessary amount of air pressure. Avoiding drain venting issues can be a lot harder when your go the DIY route with your bathroom renovation, which is why professional plumbers are always best for these types of sink plumbing repairs during your remodeling process.
Simply Hiring The Wrong Team For Your Bathroom Remodeling Job
Even the most dedicated DIY enthusiasts will require professional assistance during their bathroom renovation project, which makes it absolutely critical that you hire the best plumbing experts within your local area. Any kind of bad advice or work from inexperienced plumbers will ultimately set your entire project back by weeks or even months at a time, and of course shoddy plumbing work will also be devastating for your remodeling budget.
Here are some of our tips when it comes to finding the best remodel plumbing specialists for your project:
Get recommendations from friends, family and neighbors: The odds are that you're not the first home or business in your neighborhood to go through a bathroom remodeling project. Your friends and family will always be trusted sources that you can rely upon for referrals, and your neighbors will also have a lot of advice for you when it comes to local codes and HOA requirements. These trusted sources will also help you to better understand which plumbing providers are trustworthy, and which businesses are best to be avoided!
Read up on online reviews: There's no doubt about it that online reviews can speak volumes about any plumbing company, so you should always be rather diligent and do your research into your prospective partners. It's important to read all sorts of online reviews, and understand why exactly people like or disliked a company's services. Read more about Beehive Plumbing's reviews and get a glimpse into our many satisfied customers!
Doing your research: It's important to find plumbing experts that specialize in bathroom renovations and remodel plumbing, because this will better ensure the overall quality of your project. That's why you should always thoroughly describe your project and then ask plumbing businesses how they've done similar work in the past.
Reach Out To Beehive Plumbing To Learn More About Our Remodel Plumbing Services For Your Next Bathroom Renovation!
Beehive Plumbing has supported countless homes and businesses throughout Northern Utah when it comes to remodel plumbing of all types, and we're specialists when it comes to all sorts of bathroom renovation projects.
So reach out to us online or call us at 801-661-8155 to get in touch with our team and let us know about the details of your remodeling project!