There are A LOT of different types of residential plumbing services that Northern Utah households should know about!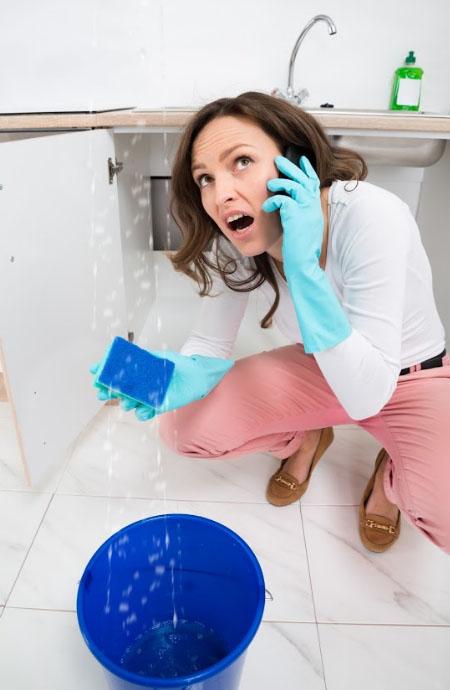 Plumbers are always going to be the professionals that are responsible for all types of home installations and maintenance regarding everyday appliances, fixtures and piping systems. And when it comes to residential plumbing in Northern Utah, Beehive Plumbing is one of the top companies throughout the entire region!
There's absolutely no denying just how vast residential plumbing is, which is why our plumbing experts are multifaceted specialists with decades of experience handling anything and everything that can happen within a household's plumbing system.
Below are some of the common types of residential plumbing services we provide throughout Northern Utah:
Plumbing Installations
Plumbing installations are arguably the most common residential plumbing service that we provide homeowners throughout the region, and residential installations are usually easier projects as compared to installations within commercial plumbing systems.
From fixtures to plumbing pipes and everything else imaginable, our plumbers will be ready to help you with your household's new equipment!
Plumbing System Inspections
These types of inspections are generally routine checkups that your plumbing team should conduct on a yearly or bi-yearly basis. This is a very common service because everyone needs it so frequently, and it's crucial when it comes to preventing any issues that may be on the horizon!
Many plumbing system inspections will thoroughly examine your dishwasher, water heater, and other plumbing appliances.
Drain Cleaning
Everyone eventually collects up debris and dirt within their drains no matter how careful they are, and this type of buildup typically results in clogs. Clogged drains are often a rather serious issue, because they can lead to even worse plumbing problems like toilet backups and burst pipes.
So drain cleaning comes in handy when you're in a bind, or when you're looking to prevent plumbing issues from occurring.
Sewer Line Repairs
No one really wants to conduct DIY sewer line repairs, which is why it's so common for professional plumbers to provide these crucial services. Our experts are always equipped with the most state-of-the-art tools to take on sewer repairs of any severity, and all our plumbers undergo rigorous training and continuing education programs to stay on top of the industry's latest developments.
Detecting Odors
When you're experiencing foul odors emanating throughout your home, it's a clear warning sign that something is awry within your plumbing system. Our plumbers will typically utilize all sorts of electronic devices to find the source of your foul odors and identify what the cause is.
Preventing Backflows
A lot of people will overlook backflow issues until it's much too late, and if backflow is neglected, it can lead to a household's water supply becoming contaminated. This is why plumbers will often provide backflow prevention testing services, and we'll also frequently install these types of prevention systems to help households prevent any potential for water contamination.
Pipe Repairs
When your home's pipes are leaking or malfunctioning, they can rather easily cause structural problems. There are many reasons why a home may need pipe repairs, but these types of plumbing services should always be left in the hands of experienced pipe laying specialists.
The Beehive Plumbing team has decades of experience when it comes to pipe fitting and laying, and our skilled experts will be there for your home when you need to replace damaged pipes or restore existing ones.
Toilet Repairs
Toilets within residential properties are often susceptible to clogging and overflowing, and toilet repairs will always require an experienced plumbing expert.
There are a number of reasons why someone may need to have their toilets repaired, and our specialists will help you diagnose, repair and prevent future issues regarding your home's toilets.
Water Heater Services
Another major part of Beehive Plumbing's suite of services is water heater services, which includes installations, repairs, replacements, inspections, and any type of preventative maintenance to ensure the longevity of your prized plumbing appliance.
And when it comes to water heater services in Northern Utah, the Beehive Plumbing is by far the best around town!
Contact The Residential Plumbing Specialists at Beehive Plumbing To Schedule An Appointment Today!
Beehive Plumbing has supported households throughout Northern Utah for over 20 years, and our residential plumbing experts are here to make things easier for you and your property's plumbing system.
Reach out to us online or call us at 801-661-8155 to schedule an appointment with our team today!