Both gas and electric units will sometimes require a water heater repair, and The Beehive Team is here to let you know what to do in these scenarios!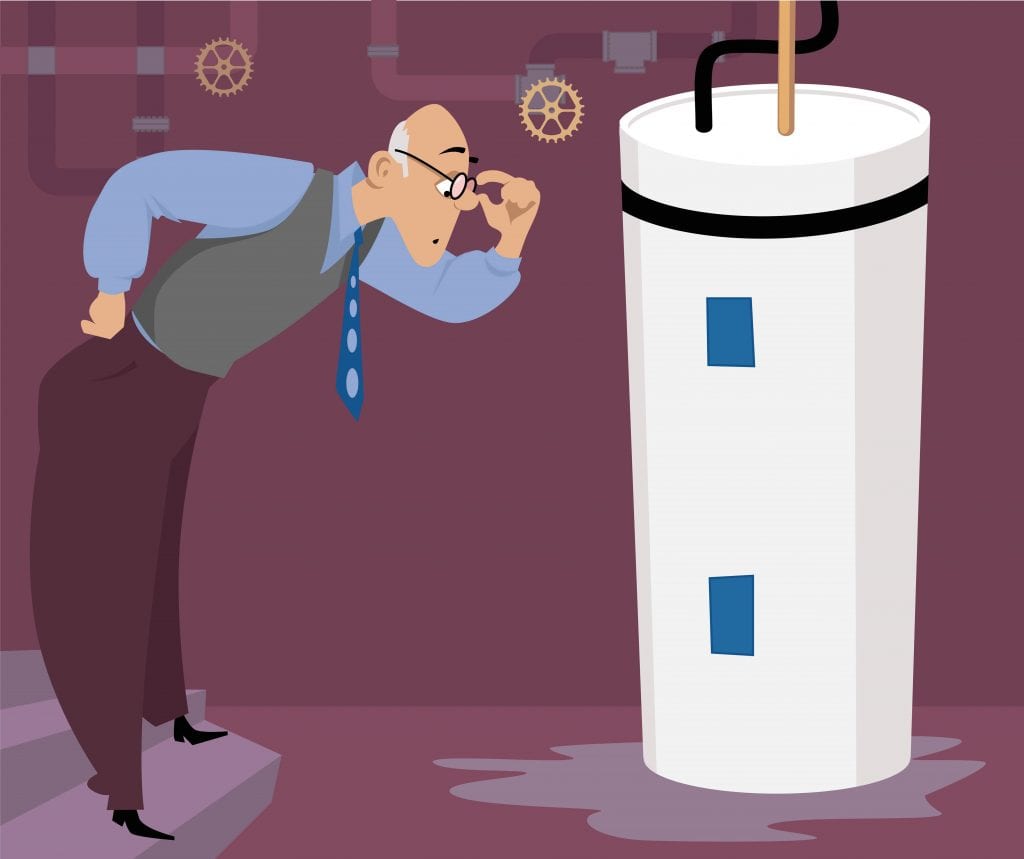 Although you'll always have the option for a tankless water heater, standard tank water heaters are reliable options that just so happen to occasionally need some tweaks.
Water heater repairs are much more common than most Northern Utah homeowners would probably assume, and this plumbing problem is particularly widespread in this part of the state due to our harsh winter weather.
Beehive Plumbing's team of Master Plumbers has been supporting both residential and commercial properties with water heater issues for over 20 years, and over that time we've made sure to develop one of the most multi-faceted plumbing teams in the region.
Below we'll be going over some of the most common water heater repairs that you should know about, and you can always contact us online to get directly in touch with one of our water heater specialists who will be more than happy to answer your questions!
Your Property Has No Hot Water
We all know how uncomfortable a cold shower can be; and if you're experiencing a scenario in which you simply can't get your water supply hot enough, then it's likely that your water heater is the source of your plumbing woes.
If you have a gas water heater, our specialists will first look closely at your thermocouple, the pilot, and/or your gas control valve.
If you have an electric water heater, then we'll look into your heating elements and thermostats to better understand why your unit is currently malfunctioning.
You Have An Inadequate Supply Of Hot Water
This common issue occurs when you can get into your shower and have hot water, but very quickly your hot water will turn cold. So if your water heater is capable of producing at least some hot water but just not enough for your property's needs, then there are a handful of possible problems that we'll help you address.
We'll take a close look at your water heater's temperature setting, as well as the heating elements on electric water heater units. It will also be important to inspect your tank for any sediment buildup, as well as any potential disconnections or damages with your dip tube.
You Have Smelly Or Rusty Water
There's no doubt about it that it can be rather worrisome when you are experiencing any kind of discoloration within your property's water supply, or when you can smell gross, rotten egg odors coming from your plumbing fixtures.
These types of plumbing smells should many times be left in the hands of experienced professionals to resolve, because countless over-the-counter products simply won't get the job done for good.
Our drain cleaning specialists will always work hand-in-hand with our water heater experts to more efficiently get to the root of your odor issue, because many times this plumbing problem will be perpetrated by things like bacteria buildup and pipe corrosion.
You're Hearing Strange Sounds Come From Your Water Heater
Mysterious clanking, popping and rumbling sounds are common amongst older water heater units, and a lot of homeowners call us and tell us that they aren't quite sure where these household plumbing sounds are coming from.
Popping and rumbling sounds are typical of a water heater simply boiling water within the tank, however these sounds should always be relatively mellow and unnoticeable. What commonly occurs is that a water heater will experience sediment buildup, which then leads to louder clanking sounds that you can actually hear on a consistent basis.
So the best way to resolve this water heater issue is to have one of our specialists thoroughly flush out your water heater and eliminate the sediment buildup.
Your Water Heater Has A Leak
Leak repairs are always pretty timely, because you don't want to worry about any potential structural damages that will ultimately cost you a lot more to resolve. There are many causes for a water heater leak, including faulty plumbing connections or relief valve malfunctioning.
If you're experiencing an issue with your relief valve or plumbing connection leaks, then we'll be able to quickly resolve these issues. However, if your actual water heater tank is leaking, then it's likely that you'll need a water heater replacement.
Reach Out To The Beehive Plumbing Specialists For More Information About Our Comprehensive Water Heater Repairs!
Beehive Plumbing has been a water heater repair leader throughout the Salt Lake City Metro Area for many years now, so you can be rest assured that you're working with experienced specialists when you hire us to resolve your current water heater issues.
Reach out to us online or call us at 801-661-8155 today to get in touch with our team and let us know what's going on with your home or business' water heater!