Below we're detailing the pros and cons associated with both conventional water heaters and tankless water heaters!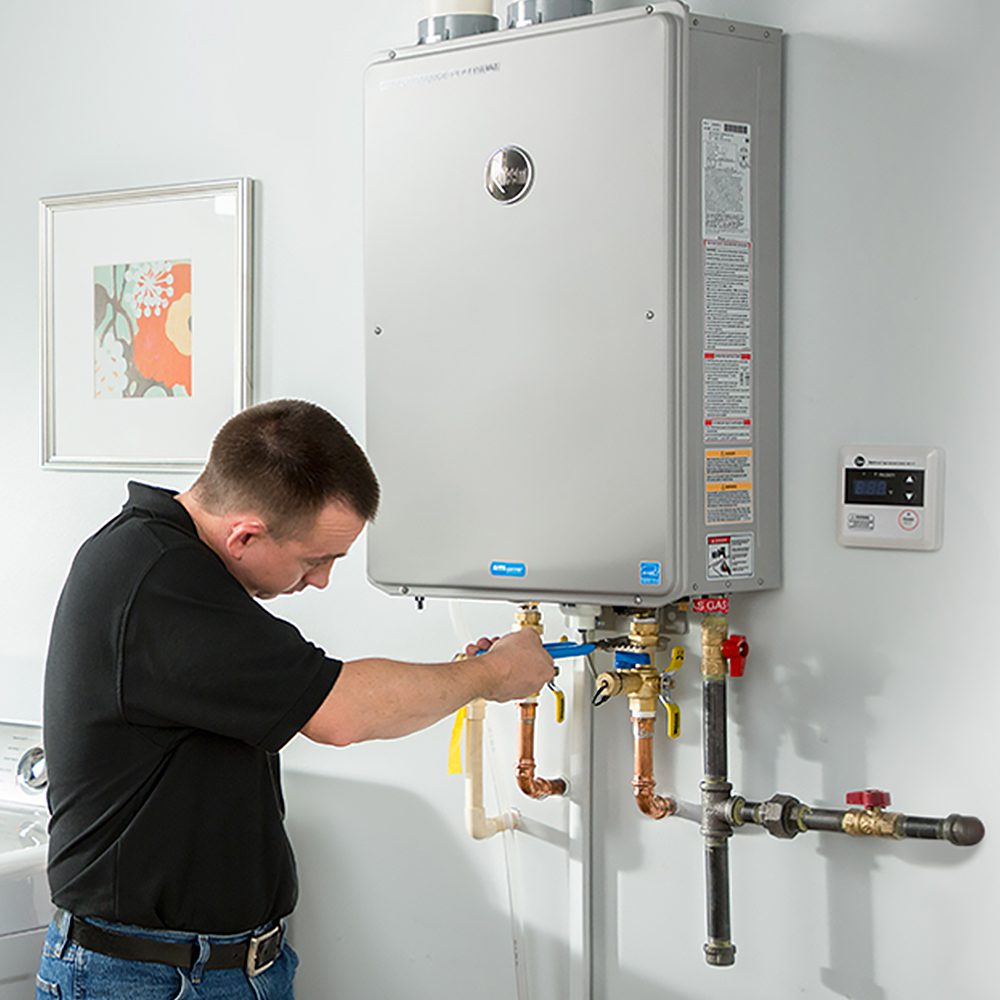 Although choosing between a conventional tank water heater and a tankless water heater is largely a personal preference, it's important for Northern Utah home and business owners to understand the differences between these two industry options.
All of us at Beehive Plumbing have decades of experience as Master Plumbers, and we're very proud to offer both tank and tankless water heaters to households and businesses across the region. Our specialists are also always ready to help answer your questions and provide you with the insights that you need to make the best decision for your property.
What To Know About Tankless Water Heaters
Tankless water heaters are considered to be one of the top tech advancements in the plumbing industry, and this is largely because they heat up water on demand. This means that you'll only be utilizing energy for hot water as you need it, as opposed to storing hot water within a tank for continuous periods of time.
Tankless water heaters are growing in popularity each year for a variety of reasons, and many eco-conscious households in Northern Utah are making the switch to reduce their overall carbon footprints. Below are some considerations to keep in mind while you're planning a switch to a tankless water heater:
Initial retail price and installations costs are higher for tankless water heaters, as compared to conventional water heaters.
It's possible that you may need to upgrade your property's plumbing system in order to install a tankless water heater.
Your home's electrical system may need a capacity increase to support a tankless water heater.
Pros of Tankless Water Heaters
The following are some pros of tankless water heater to keep in mind:
Space savings
Energy savings
Longer working lifespan
Instant water heating
Rebate qualifications
Cons of Tankless Water Heaters
There are certain drawbacks to tankless water heaters that you should also know about, including:
High initial costs
Limited flow rates
Difficulties finding replacement parts
What To Know About Conventional Tank Water Heaters
Most homes throughout Northern Utah utilize a conventional tank water heater, and these water heaters will range in size depending upon a property's unique needs.
People typically place these tanks in obscure parts of their home, including basements, closets and crawl spaces.
Whereas tankless water heaters will heat up your water on demand, tank water heaters will store large quantities of hot water and have it ready to go until you need it.
Pros of Conventional Tank Water Heaters
Some of the benefits of tank water heaters include the following:
Lower initial costs
Lower installation and repair costs
Good reliability
Relatively easy to find replacement parts
Cons of Conventional Tank Water Heaters
Some of the downsides associated with tank water heaters include:
More expensive utility bills
Water damage risks
Relatively shorter lifespan
Requires a decent amount of space
Reach Out To The Beehive Plumbing Experts For Your Next Water Heater Installation!
Beehive Plumbing has supported many properties throughout Northern Utah with our water heater installation services, and our water heater specialists will help you better understand which type of water heater is best for you.
Reach out to us online or call us at 801-661-8155 to get in touch with our team today and schedule your consultation appointment!