New construction plumbing is always stressful, so here are some tips from our Master Plumbers to make it a little bit easier on you!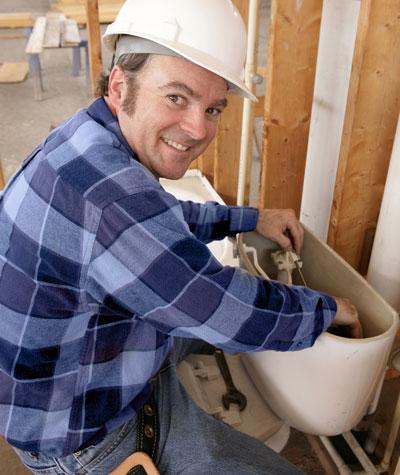 New home construction has BOOMED throughout Northern Utah in recent years, and it's looking like this trend is only going to continue as more people from around the country move to our region in the upcoming years ahead.
This means that new construction plumbing is also in high demand, and this type of phenomenal growth is also increasing the demand for plumbing specialists with years of experience within this industry niche.
And that's where our Master Plumbers come in to make your next home construction project go much smoother, and below are our team's tips when it comes to guaranteeing that your project is up to code and affordable!
Tips To Improve The Quality & Efficiency Of Your New Construction Plumbing Project
It should come as no surprise how construction projects of all types require very intricate planning and efficiency processes, and every new home or commercial building needs to have a properly installed plumbing system.
Faulty plumbing installations can lead to serious issues in the future, so it's crucial to avoid potential mistakes and always put your trust in experienced plumbing experts. Here are some tips to keep in mind when it comes to ensuring the quality and efficiency of your next new construction plumbing project:
Getting All Necessary Permits
Every new construction project has to take required permits very seriously, and this is especially important in Northern Utah where quality assurance and safety regulation compliance is a huge part of code standards.
Obtaining professional inspections early on in your project is critical to correct any lingering or potential mistakes within plumbing blueprints and design templates, because you'll be better able to avoid plumbing issues well in advance of them ever occurring!
Understanding Your Specific Plumbing Needs
Residential and commercial plumbing systems are always extremely complicated, and all property owners need to fully understand their unique needs at the beginning of their project's timeline. This means considering your current (and future) plumbing needs as you're developing your plumbing design.
This includes both indoor and outdoor plumbing requirements. Ensuring fully functional sewer and drain lines is absolutely critical, as is installing a sufficient amount of plumbing connections and faucets. And in Northern Utah, outdoor fixtures and pipes need to be thoroughly inspected for extreme weather durability.
Centralized Plumbing Considerations
You can make potential plumbing repairs and maintenance a lot easier when you create a centralized plumbing system for your important appliances and fixtures. This particularly includes centralizing things like your furnace, sump pump, sewage ejector pit and sewage connections in your basement area.
It's also typically best to install water softeners and water heaters inside a utility closet on your property's main floor.
Designing a Shared Wet Wall
Wet walls are where you'll install water supply and sewer lines (as well as vent stacks). A great idea for new construction projects is to share your wet wall amongst your kitchen, laundry room and bathroom, because this can end up saving a ton in your construction investment by reducing material and labor costs.
Shared wet walls also make future maintenance and repairs a lot easier!
Ensuring The Accessibility of Your Main Shut-Off Valve
It's also crucial to ensure the easy access of your new property's main shut-off valve, because placing this valve in a hard-to-reach spot can make plumbing emergencies a lot more dangerous.
So in order to avoid future water damages, this is another precautionary measure to take during the early stages of your new construction plumbing project.
Reach Out To Our Master Plumbers When You're Planning A New Construction Plumbing Project!
Beehive Plumbing has been a new construction plumbing leader in Northern Utah for over 20 years, so our experienced team will be there for you and your next project when you're in the initial planning stages.
Contact us online or call us at 801-661-8155 to get in touch with our team and let us know what your construction plans are!