Everyone needs to get a water heater flush every now and again, and here are some common reasons why these plumbing services are so important!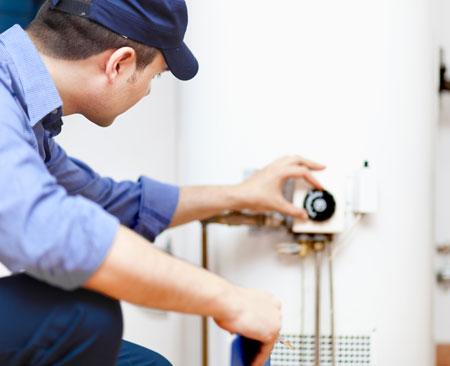 This is the time of winter when nothing feels better than a nice, hot shower. But it's also the time of year when it's unbearable to experience a shower that runs frigid.
Everyone needs to get a professional water heater flush at least once a year, especially in Northern Utah where our municipal water just so happens to have high levels of sediments. Below are five reasons why your water heater needs to be regularly flushed out!
Why Should I Get A Professional Water Heater Flush?
Below are some of the common reasons why people invest in our water heater flush services:
Increasing The Water Heater's Longevity
Limescale and all sorts of other harmful sediments will eventually settle into your water heater's tank over long periods of time, and this type of sediment buildup can lead to efficiency issues.
When your water heater has to work harder due to sediment issues, it'll reduce the appliance's overall longevity. This is why water heater flushes are so crucial, because everyone wants to make the most of these expensive appliances!
Reducing Noises
When sediment buildup has developed within your water heater tank, it's very likely that you'll start hearing crackling and banging noises. Although there are some instances in which the noises will resolve themselves with time, this type of sediment buildup won't simply disappear.
So eliminating the sediment and subsequent noises will always require a thorough and professional flushing procedure!
Complying With Your Water Heater's Warranty
We all know how water heaters are a hefty investment for every household, and in many scenarios, you'll have to get routine maintenance checkups in order to comply with the manufacturer's warranty.
No one wants to experience a scenario in which they aren't covered simply because they didn't get their warranty's proper amount of maintenance, so it's always best to be safe than sorry when it comes to your water heater's upkeep!
More Efficient Hot Water Supply
When your water heater is full of sediment, it'll subsequently take much longer to effectively heat up your water supply. This means you'll be wasting a lot of water as you wait for the temperature to warm up, and it can also mean that your hot water will run out prematurely while showering or washing dishes.
So not only will water heater flushes extend your unit's lifetime, but it'll also make life a lot easier in the meantime!
Improving Your Home's Overall Efficiency
A lot of people don't realize this, but water heaters typically consume about 25% of a household's entire energy output. And when your water heater is experiencing issues like sediment buildup, it can make your unit less efficient and subsequently take up even more of your home's overall energy usage.
This can lead to higher monthly utility bills, as well as a higher likelihood of expensive repairs!
How Often Should I Get My Water Heater Flushed Out?
It's typically recommended to get a water flush appointment at least every six months, but here in Northern Utah, it may potentially be necessary to flush your water heater more often.
Our team of water heater experts are always available when you need a flush appointment, and we'll let you know what frequency will work best for your unique needs.
Contact The Water Heater Experts At Beehive Plumbing When You Need A Water Heater Flush!
Beehive Plumbing has supported thousands of homes in Northern Utah with our water heater services, and we'll be there for your unit when it needs routine maintenance like water heater flush services.
Contact us online or call us at 801-661-8155 to schedule a water heater flush appointment at your home or business today!