Drain cleaning costs vary depending upon a variety of factors that you should know about!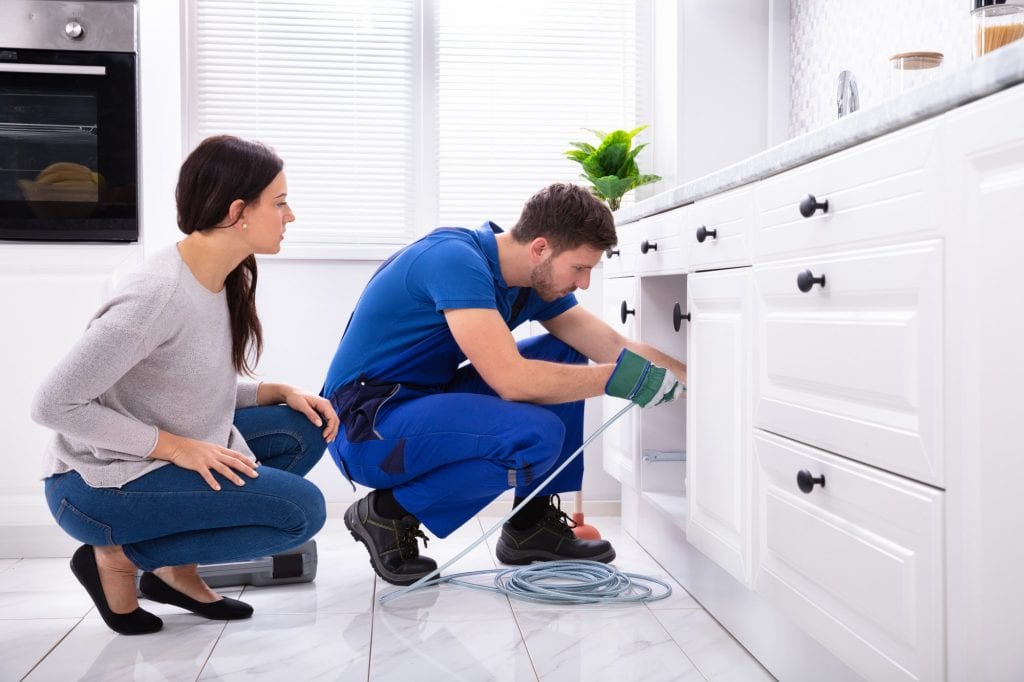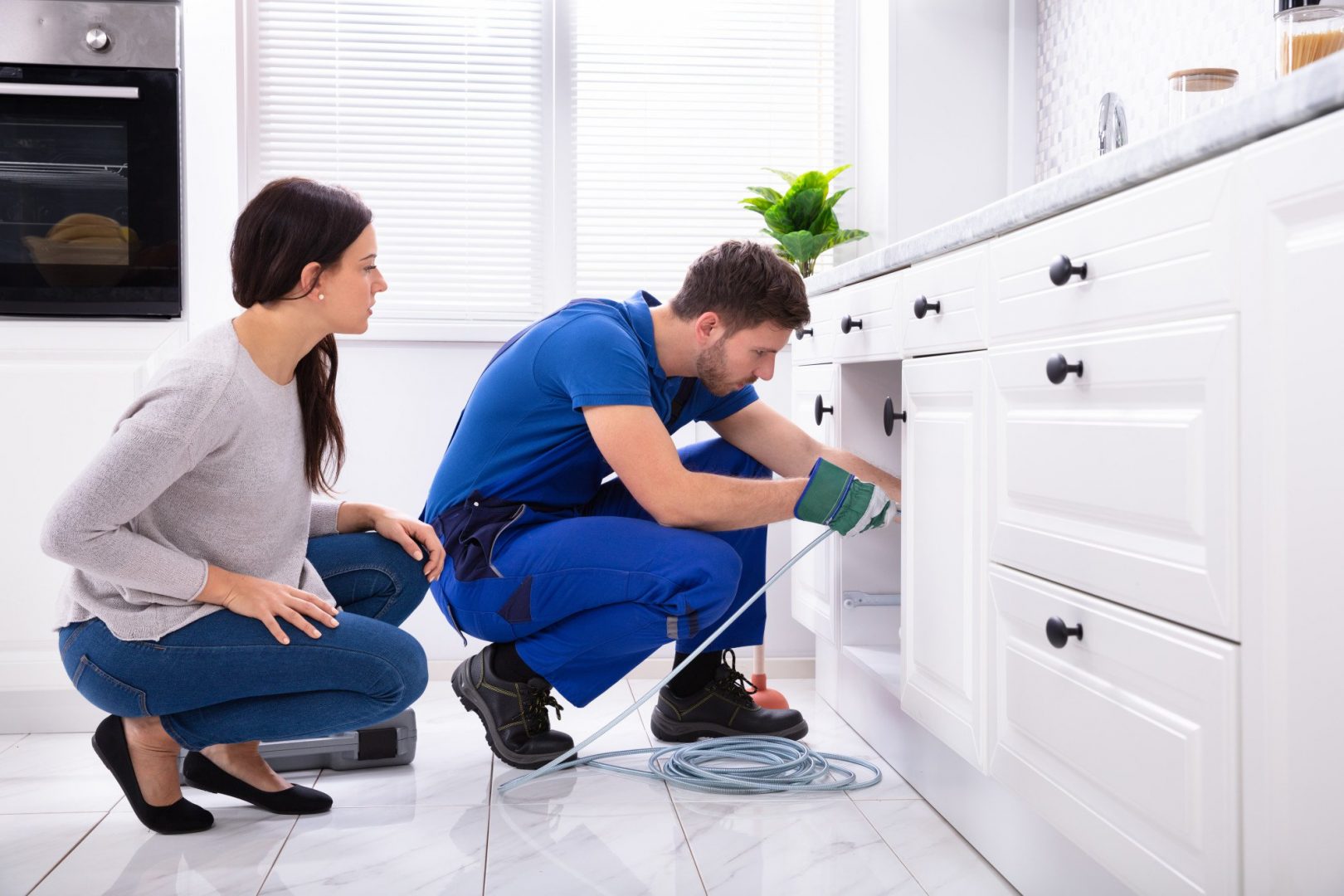 The average costs for drain cleaning services is around $250, but there are many factors that come into play when deciphering drain cleaning prices. This is why drain cleaning can range anywhere from $99-$750.
That's of course a rather broad price range for Northern Utah homeowners to keep in mind, so it's important to know the following factors that play significant roles in deciding drain cleaning costs:
The clog's location
The difficulty in reaching/eliminating the clog
The cause's severityThe need for pipe inspection cameras
The plumbing team's expertise
Below we'll be detailing each of these factors so you can better understand drain cleaning costs!
Drain Cleaning Cost Factor #1: The Clog's Location
The first thing to know here is that main sewer line clogs typically cost a little bit more to clear up as compared to other household drains, and the following is a more thorough price breakdown:
Main Sewer Line Clearing = $100-$300
Your home's main sewer line is responsible for taking all of your household's wastewater into either your septic tank or your municipal sewer lines. The most clear sign that you're dealing with a main sewer line clog is when several of your home's drains become simultaneously clogged.
This type of drain cleaning typically requires a pipe inspection camera to help pinpoint the clog's exact location, and specialized plumbing machinery is often required to access deep sewer line clogs.
Secondary Drain Clog Clearing = $99-$250
Your property's secondary sewer pipes will also carry wastewater out of your home from other plumbing fixtures like your showers, sinks and washing machines. These pipes will always funnel into your main sewer line, but they're much smaller and typically easier to unclog.
Although specialized tools may still be needed for this procedure, this type of drain cleaning can typically be finished in a matter of a couple hours.
Drain Cleaning Cost Factor #2: The Difficulty In Reaching & Eliminating The Clog
The general rule here is that drain cleaning jobs will become more expensive as the clog becomes more difficult to access.
Many drain cleaning procedures will require plumbers to go into your property's cleanout, which is where your property's plumbing system is directly connected to your septic tank or main sewer line. Once this cleanout is properly opened, our plumbing specialists will be more capable of clearing out a deep, pesky clog.
There are instances in which a home's cleanout is really difficult to access, and this can increase drain cleaning prices.
Drain Cleaning Cost Factor #3: The Cause's Severity
When a drain clog is particularly severe, you can expect to pay more for specialized machinery and labor time.
There are two main types of drain cleaning methods, including:
Drain Snakes (Augers)
Drain snakes are cable machines that spin into a drain to break up a clog, and this type of machinery works well for clogs that are caused by things like toilet paper, flushable wipes, food waste, hair, hygiene products and much more.
This type of drain cleaning machinery is generally less expensive.
Hydro Jetting
Hydro jetting is a state-of-the-art drain cleaning method that utilizes pressurized water to fully eliminate all sorts of major clogs, and it works well for many types of causes like long-term sewage sludge, tree root infiltration, and stubborn clogs caused by grease, oils and fats.
Hydro jetting tends to be more expensive as compared to drain snakes, but it's incredibly effective at fully eradicating issues within drains and provides long-term results!
Drain Cleaning Cost Factor #4: The Need For Pipe Inspection Cameras
If it isn't possible to pinpoint the exact location of a drain clog, then a pipe inspection camera will be necessary. The use of these cameras usually costs anywhere from $150-$300.
Our cutting-edge cameras will be inserted into your sewer line and cabled down through your drains, and our Master Plumbers will utilize a handheld screen to see firsthand what's going on within your drains. The good news is that the use of pipe inspection cameras ends up being cost-effective, and this is because we'll be more easily able to identify and execute further drain cleaning strategies after knowing exactly where you clog is located (which is less expensive).
Drain Cleaning Cost Factor #5: The Plumbing Team's Expertise
High-quality plumbing teams will usually charge more for their services, as compared to inexperienced plumbers.
When you're on the hunt for a new plumbing team, you're going to need to keep the following factors in mind:
Proof of insurance and industry licenses
Decades of experience
Great online reviews
Up-front, transparent estimates
Guaranteed work and warranties
The good news is that the Beehive Plumbing team is by far one of the best in the entire Northern Utah region, and we pride ourselves on providing an unparalleled combination of quality and affordability for all of our drain cleaning customers!
Contact The Beehive Plumbing Team To Get An Estimate On Your Drain Cleaning Needs!
Beehive Plumbing is a drain cleaning leader in Northern Utah for a whole variety of reasons, and you can count on our plumbing specialists to provide you with a reasonable estimate for whatever your unique needs are.
Contact us online or call us at 801-661-8155 to speak with our Master Plumbers today about what's going on within your home's drains!