Northern Utah experiences all sorts of temperature fluctuations and extreme weather patterns, so HVAC services are extremely important here!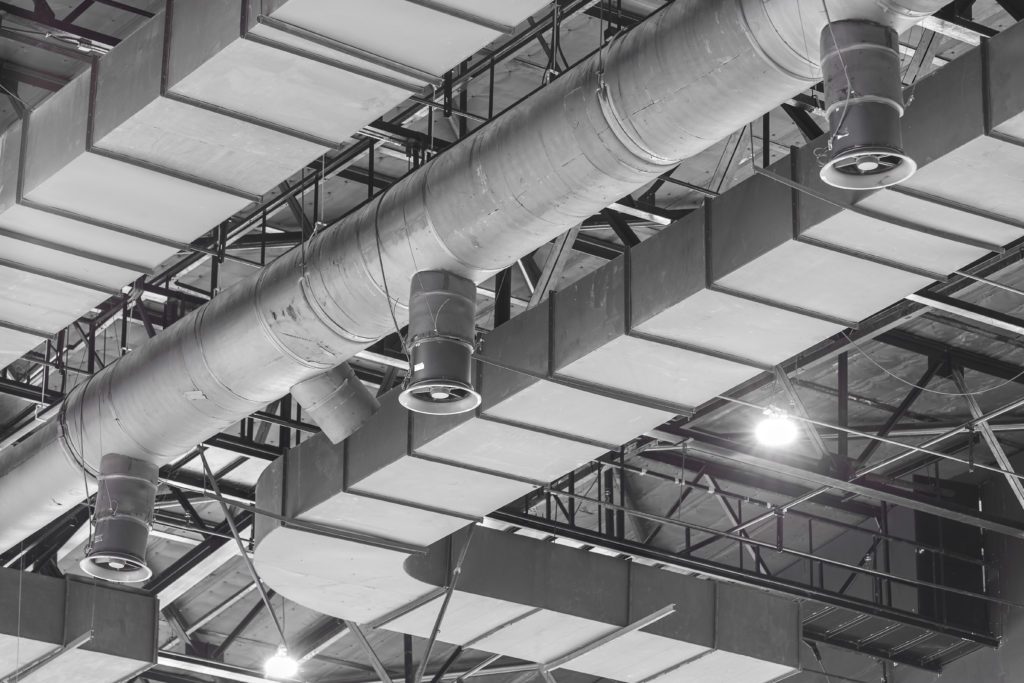 A lot of people don't realize this about Beehive Plumbing, but we also offer comprehensive HVAC services throughout northern Utah on top of our plumbing services.
Our region just so happens to experience extreme weather in both the summer and winter months, which makes HVAC maintenance and upkeep very important for northern Utah property owners. Our HVAC team is always available when you need us, and below we'll be delving deeper into the most common HVAC issues that occur here in northern Utah!
Most Common HVAC Services in Northern Utah
The following are some of the most common issues that our HVAC team helps home and business owners with throughout northern Utah:
General Lack of Maintenance & Upkeep
It's absolutely critical to ensure that your HVAC system is maintained by experienced contractors at least on a yearly basis, and in northern Utah, it's important for property owners to get inspections at least twice each year.
Many serious furnace issues can potentially be avoided when you invest in routine inspections, and it simply makes sense to invest a little bit more in your HVAC system considering that it's one of your most valuable household appliances!
Neglecting your HVAC system will almost always lead to serious dilemmas and eventual breakdowns, and our regularly scheduled maintenance program can decrease the overall likelihood of these types of issues.
Clogged Filters
It's also important to remember that you're going to need to replace your HVAC system's filters on a regularly basis (typically about once a month). This is crucial when it comes to extending the overall lifetime of your system, because clogged filters will restrict the system's airflow and cause it to work exponentially harder than it's supposed to.
So always, always, always remember to replace your filters on a regular basis!
Ignition/Pilot Issues
Pilot and ignition issues can be caused by many different HVAC problems. Pilot outages are often caused by dirty pilots, burners or flame sensors. These same causes can also lead to issues like furnace lockouts, short cycling and delayed burner ignition.
Gas supply issues can also be associated with ignition issues, as well as typical wear and tear of the ignition components. But no matter what exactly is causing your ignition or pilot issues, you're going to need to get your HVAC system checked out by experienced professionals to keep you and your property safe!
Malfunctioning Thermostat
These days properties either have non-programmable or programmable HVAC thermostats, and there are many instances in which people think something is wrong with their furnace when it's in fact a thermostat issue.
Sometimes this may be an easy fix like replacing your programmable thermostat's batteries, but other times you're going to need a thorough diagnosis from one of our HVAC technicians.
HVAC Wear & Tear
Mechanical issues simply happen to HVAC systems over long periods of usage, and these types of wear and tear issues are usually much worse when a property owner has neglected their routine maintenance inspections. Bearings and belts can often get worn down by overheating and airflow problems, and keeping your entire HVAC system safe from harm requires professional attention at least on a yearly basis.
Strange Furnace Sounds
It's often normal for furnaces to make certain noises, but squealing and whining sounds are indications that you're experiencing a mechanical issue. It's even possible that these sounds are red flags for an ensuing motor failure.
So sometimes you may just need a new motor, and other times it may make more sense to invest in a furnace replacement.
Tripped Breakers & Blown Fuses
Your HVAC system's blower being overworked causes most blown fuses and tripped circuit breakers. This is often the result of airflow issues within your system, because it'll subsequently make your blower overcompensate and work unnecessarily harder.
This is one of the reasons why it's so important to consistently check your air filters and replace them on a routine basis. If you're consistently seeing breaker trips, then you should always reach out to our team and we'll get your system inspected.
Beehive Plumbing Is Here For Your Property Via Our Comprehensive HVAC Services!
Beehive Plumbing has supported the northern Utah community with our plumbing services for over 20 years, and we're now also offering HVAC services through some of the top HVAC specialists in the entire region. We're extremely proud of our HVAC team, and we know you'll love how they can keep you and your household comfortable all year round.
Reach out to us online or call us at 801-661-8155 to get in touch with our HVAC specialists today and learn more about our HVAC services!