Here are some of the latest trends coming out of the plumbing industry!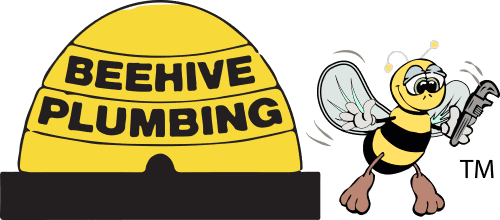 As 2023 begins, there are a lot of plumbing trends that commercial and residential property owners across Northern Utah should be aware of. Today's industry is gravitating towards all sorts of advancements in sustainability, technology, and overall accessibility.
Today's plumbing experts are developing and publicly releasing products and technologies that help people resolve water quality issues, promote consumption sustainability, and reduce the overall amount of wastewater that comes from residential plumbing systems.
So below are some of the latest plumbing industry trends to get excited about in 2023!
Touchless Plumbing
Touchless plumbing has been in the works for a few years now, and in 2023, it's looking like it'll begin to blow up in popularity all throughout the United States.
This is largely because plumbing companies are now going to be promoting upgrades associated with all sorts of smart technology this year, and these types of tech-savvy advancements will undoubtedly usher the industry into the future.
What's great about touchless plumbing is that it helps home and business owners to track their overall water usage, which helps foster sustainability efforts.
Improved Water Filtration Systems
Water filtration systems are one of the most important aspects of any plumbing system, and countless property owners will see significant improvements in their filtration systems in 2023.
Reverse osmosis filtration systems have been popular since 2016, and there are now even more filtration systems for people to choose from and ensure the overall quality of their drinking water. Technologies like UV light and activated carbon are now being implemented all throughout America, and these water quality advancements are of particular importance for Northern Utah residents.
So a big plumbing trend this year will be to take water filtration to a whole new level by increasing the elimination of parasites, bacteria and viruses (while also filtering any harmful particles).
Green Technology As An Alternative To Smart Plumbing Systems
Nothing is going to change this year when it comes to the overall price of upgrading a property to a smart plumbing system, because these types of upgrades will continue to be rather pricey.
What is changing in 2023 is that more people are choosing to switch to Green Technology as an alternative to smart plumbing systems, and this can include gray water system installations that help people recycle water from many faucets and fixtures throughout a property.
Rain systems are another popular green plumbing technology, and this essentially entails collecting rainwater in large barrels. These barrels are then connected to tubes and hoses that allow people to use rainwater for gardening, cleaning, and other household purposes.
Increasingly Better Customer Services
Plumbing companies all across the nation are increasingly relying upon modern technology like they have in recent years. This has led to a huge surge in plumbing websites and other digital platforms.
As more and more plumbing companies transition to the Internet, it'll become increasingly important to evolve customer service towards online users. Simply calling a plumbing company when you have a question or concern isn't enough in 2023, because now people want to speak with representatives via text and instant messaging directly during their online browsing.
So this year will see a lot of improvements in customer service that makes getting the information you need a lot easier and more convenient!
Changing Perspectives With Online Reviews
In the past, plumbing companies would simply sulk when they received a negative review online. Most people would simply see these reviews as a setback towards their credibility, but this is starting to change.
In 2023, plumbing companies are now seeing negative online reviews as opportunities to reach out to customers and see how they can improve their business processes.
So one major trend for the plumbing industry this year is learning from past mistakes, and being proactive towards righting certain wrongs!
Contact The Beehive Plumbing Team To Learn More Industry Trends For 2023!
Beehive Plumbing has been an industry leader in Northern Utah for over 20 years, so we've seen just how far yearly trends have permeated for all of us.
2023 is going to be an exciting year for the entire plumbing industry, and the people who'll benefit the most from these changes are our customers.
Feel free to contact us online or call us at 801-661-8155 to speak with our plumbing experts today about what you'd like to accomplish with your property's plumbing system this year!