At Beehive Plumbing, you can trust our team to provide efficient solutions without pushing unnecessary repairs. Upholding high business standards based on responsibility, customer trust, and ethical practices, we deliver affordable and dependable plumbing services. We are honored to serve as your plumbing services provider and back our work with a comprehensive guarantee. Our commitment to offering unparalleled results at unbeatable prices stems from our desire to provide you with a reliable and budget-friendly expert team. Joining the Beehive Plumbing Murray family means having access to prompt and effective assessment and resolution of your plumbing problems. With a long history of assisting families and businesses throughout Utah, our Murray team continues to excel as one of the leading plumbing companies in the state. Additionally, Beehive Plumbing takes pride in supporting clients with diverse projects, including new construction plumbing, emergency plumbing, residential and commercial remodeling, 24-hour plumbing services, drain cleaning, and various other plumbing tasks. This page will delve into the plumbing services provided by Beehive Plumbing Murray, highlighting our expertise and differentiation from competitors.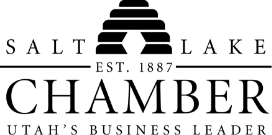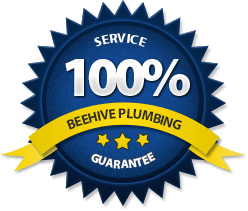 At Beehive Plumbing, we recognize the importance of establishing core values that shape the quality of our services and the foundation of our company. Hence, we have defined a set of core values that guide our experienced technicians in their daily work.
Our services prioritize delivering the highest quality combined with exceptional value. We ensure competitive and fair rates for all plumbing projects. The unmatched quality of our work is evident throughout the Murray plumbing industry, backed by our 100% satisfaction guarantee applied to all services for your family or business.
Our commitment to clients extends beyond 24/7 plumbing services. As Beehive Plumbing team members, we pride ourselves on providing friendly and efficient services guaranteed to satisfy. We view our Murray clients as part of the Beehive family, nurturing lasting relationships beyond transactional interactions. Our genuine passion for our work and the communities we serve is evident in our track record of fostering long-term connections with clients.
Beehive Plumbing believes that financial constraints shouldn't hinder addressing plumbing problems. Our renowned financing policy offers customizable solutions, ensuring your financial situation doesn't prevent you from securing essential plumbing services. Whether you're dealing with a significant plumbing project, our financing options can make these services accessible. Contact us to explore how our financing options can cater to your specific plumbing needs.
Transparency and honesty form the cornerstone of our interactions with clients. Our seasoned experts provide accurate estimates for all projects, ensuring a clear understanding of costs before work commences. Unlike some local plumbing entities that exploit emergencies to inflate prices, Beehive Plumbing maintains reasonable and fair pricing around the clock.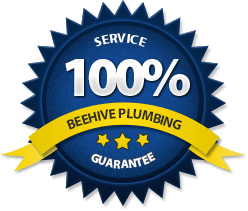 Our Unwavering Service Guarantee
Recognizing the pivotal role customer satisfaction plays, we're confident in our plumbing and drain solutions. This confidence is reflected in our 100% satisfaction guarantee, assuring thorough evaluation and dependable service by our Utah plumbers. Whether for a home, apartment, condo, or office building, we prioritize delivering correct and efficient plumbing solutions from the outset.
Learn more about us, our guarantees, and financing options. Contact us at (801) 658-4080 to experience the effectiveness and affordability of our services.
24/7 Plumbing Services in Murray, Utah
The availability of 24/7 plumbing services from Beehive Plumbing contributes significantly to our prominence in the local industry. Here are some advantages associated with our 24/7 plumbing services:
Round-the-Clock Plumbing Services
The accessibility of plumbing assistance at all hours is crucial, given that plumbing issues can arise at inconvenient times. Beehive Plumbing ensures its team is available day and night to address plumbing emergencies. Our reliability as a source of emergency plumbing services stems from our commitment to being there when you need us the most.
Timely Solutions During Emergencies
Facing a plumbing emergency, especially during late hours, can be distressing. Beehive Plumbing's expert team comes to the rescue when water is flowing from pipes, preventing potential structural damage. Rest assured, our team arrives promptly, equipped to fix the plumbing problem and prevent further deterioration.
Plumbing issues can lead to severe water damage if left unattended. Delaying the resolution of plumbing emergencies until the next day can exacerbate household damage and even encourage mold and mildew growth. Immediate action is essential when encountering a plumbing problem that involves water leakage.
Opting for Beehive Plumbing's 24/7 plumbing services offers your property the best chance to minimize water and structural damage. This proactive approach translates to substantial future savings by averting potential restoration costs.
Engaging a 24/7 plumbing service yields significant cost savings compared to waiting for regular business hours. Addressing emergencies promptly can eliminate the need for extensive restoration expenses that may arise from delayed action.
Having Beehive Plumbing's contact information readily available offers peace of mind. With our 24/7 number, (801) 658-4080, you can directly reach an expert team member. This ensures prompt responses to your queries and timely dispatch of our team equipped with the necessary tools for the emergency.
Expert Plumbing Installations
Murray's residential and commercial properties come with unique architectural parameters due to high elevation and hillside foundations. Our experts carefully consider these parameters while planning and executing plumbing installation services.
Common plumbing installations we handle include:
Bathroom remodeling
Garbage disposals
Water heaters
Basement pumps
Water and sewage pipes
Tubs, toilets, sinks, and showers
Our installations adhere to your budget while incorporating the latest industry trends, ensuring optimal results for your property.
Over time, all properties experience wear and tear on their plumbing systems. Promptly addressing these issues is crucial to prevent worsening problems. Ignoring minor plumbing problems can escalate into major issues.
Murray, with its older properties, often requires regular plumbing maintenance and repairs. Our repair services encompass:
Water heater repair and maintenance
Toilet repairs
Water softener repair and maintenance
Burst pipes
Leaking faucets
Sink and shower repairs
Clogged drains
Our advice aids in maintaining your plumbing fixtures' condition, leading to future savings. Our water damage repair services further ensure your property's hygiene and longevity in the event of interior flooding.
Beehive Plumbing has a rich history of assisting numerous Murray clients in their remodeling projects. Our reputation is built on delivering quality and affordability, making us a renowned choice for home and business owners seeking bathroom and kitchen upgrades.
Collaborating seamlessly with other contractors, we ensure your remodeling projects achieve remarkable results, enhancing your property's appeal and functionality.
A significant number of older homes in Murray require remodeling to modernize plumbing technology and appliances. Whether you seek modern upgrades or complete overhauls, our efficient and cost-effective approach ensures optimal results. Our commitment to utilizing top-quality products guarantees a modern kitchen or bathroom customized to your desires.
Murray witnesses a variety of remodeling projects, from minor upgrades to comprehensive plumbing system enhancements for commercial establishments. Our plumbing experts cater to your business upgrades, delivering desired outcomes and guaranteed satisfaction.
Advantages of

Beehive Plumbing Murray
We place high emphasis on detail, reflecting in our prompt and professional services, commitment to security and client privacy, transparency, and satisfaction guarantee. Free consultations and estimates ensure you make informed decisions.
Beehive Plumbing boasts an impeccable reputation throughout its history in Utah. Our consistent dedication to achieving 100% customer satisfaction, underpinned by expertise and high-quality products, solidifies our position as the premier plumbing services provider. We are committed to maintaining our status as the top plumbing company across Utah's locations, exemplified in our track record of serving Murray's homeowners and businesses.
Signs to Call Your Plumber
Master plumbers on our team provide West Jordan homeowners with insights into recognizing water heater repair needs. Signs include:
Contact Us for Expert Plumbing Services in Murray!
The Beehive Plumbing family continues to grow, and we eagerly anticipate your connection. Contact us today at 801-658-4080, enabling us to comprehend your situation and swiftly dispatch a team member to your location.
Commercial Plumbing Solutions
Plumbing problems can disrupt business operations and negatively impact sales, necessitating prompt action to uphold customer satisfaction and business continuity.
Our team of reliable and skilled commercial plumbers in Murray offers expertise in repairing leaks, unclogging drains and toilets, servicing water heaters, and other crucial services for businesses.
As a reliable
solution

for plumbing and drain issues, Beehive Plumbing is available

24/7

in Murray, Utah