Many Northern Utah property owners don't know which piping materials are best for their unique needs!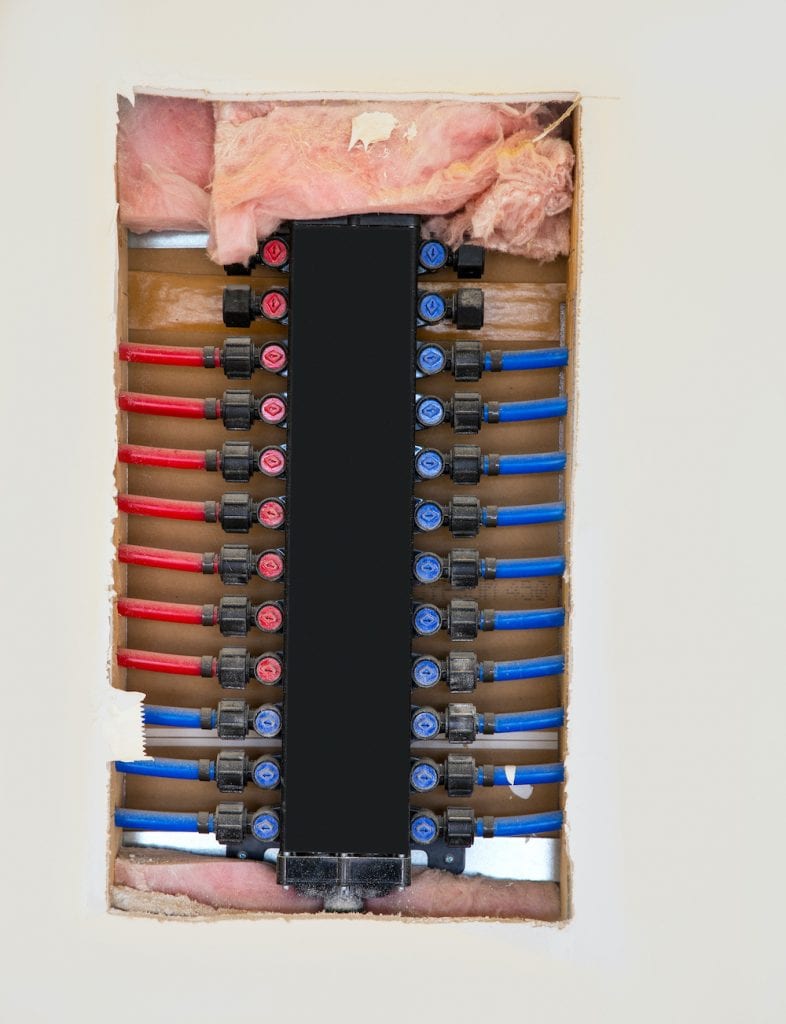 The vast majority of modern-day homeowners don't spend all that much time thinking about their property's plumbing system, until something goes wrong. The truth is that your property's plumbing is representative of our society's most essential technologies, because modern plumbing is a big part of how we've gotten to where we are today.
Pipe installation and maintenance are a big part of any residential plumbing system, and today many homes have options between PEX and PVC piping materials. There's a general debate about whether PEX or PVC is a better material for residential piping systems, so below we'll be putting this industry debate to rest!
Important Characteristics of Modern Plastic Plumbing Pipes
The plastics that are used in today's plumbing industry are incredible, and developing pipes is just one of the many uses of these very versatile materials. PVC and PEX pipes are now very popular all throughout Northern Utah, but most property owners don't understand what differentiates these two materials.
Here's some more thorough information about each piping material:
Characteristics of PVC Pipes
Although there are many different plastic piping materials in today's market, PVC is most likely the material that you're most familiar with. This is largely because PVC is utilized for water lines throughout residential properties, including within your kitchen sinks and toilet drains.
PVC is known for being much more resistant to corrosion and rust as compared to other plastic pipes, which is why many contractors will turn to this material for water line installations. PVC can also rather easily handle strong water pressure due to its incredible durability. PVC pipes are also much more economical to develop as compared to its copper and galvanized steel predecessors, and you don't have to worry about sediment buildup within PVC pipes like you would with other metal materials.
One of the drawbacks associated with PVC pipes is that it has a limited size, which makes it less of a desirable option for large-scale water projects and commercial buildings. PVC is also prone to needing premature replacements when consistently exposed to very high water temperatures. PVC piping has also been found to introduce unwanted chemicals into a property's drinking water, which is why it's always recommended to introduce comprehensive filtration systems when using PVC pipes for your drinking water.
Characteristics of PEX Pipes
PEX pipes have been a popular type of plumbing plastic for nearly four decades, but this piping material has just begun to gain traction in popularity within recent years. PEX is also referred to as cross-linked polyethylene, and it's very popular because it's affordable and convenient for water supply lines. PEX is in many ways similar to PVC, primarily because it can prevent rusting and corrosion and make your water safer.
PEX pipes can be intricately woven within crawl spaces, walls and ceilings, which is why many professional plumbers prefer this material. This material also has great flexibility and can easily withstand high water pressure.
PEX is also more expensive than PVC, which is sometimes a concern for property owners on a tight budget.
What Are The Differences Between PEX and PVC Pipes?
PEX and PVC are undoubtedly two of the top piping materials today for countless plumbing projects, and some people think it's worth switching from PVC to PEX given specific plumbing necessities.
Although these materials are very similar, there are some differences that you should know about, including:
Longevity
Although PEX pipes are very durable and can last anywhere from 40-60 years, PVC pipes are known for having a little bit longer of a life expectancy of 70+ years when they're well-maintained!
Accessibility
You can find PVC piping material in just about any hardware store these days, and this is one of the reasons why PVC is a more affordable option for a lot of homeowners.
PEX pipes on the other hand can be rather expensive comparatively, with certain models being about as expensive as copper pipes.
Sustainability
PVC pipes are almost entirely recyclable, so these materials can still be put to good use when they need to be replaced. This isn't necessarily the same for PEX pipes.
PEX pipes are known for their overall flexibility, which is great for plumbing teams when they need to adjust a property's pipes for any given circumstances.
Contact Beehive Plumbing For All Of Your Piping Material Needs!
Beehive Plumbing has supported many homes and businesses in Northern Utah with pipe installations and maintenance, and we're always ready to answer your questions and help you make informed investment decisions.
Contact us online or call us at 801-661-8155 to speak directly with one of our Master Plumbers today to learn more about PVC and PEX pipes!