Tree root infiltration is a very common plumbing problem throughout Northern Utah for both residential and commercial properties!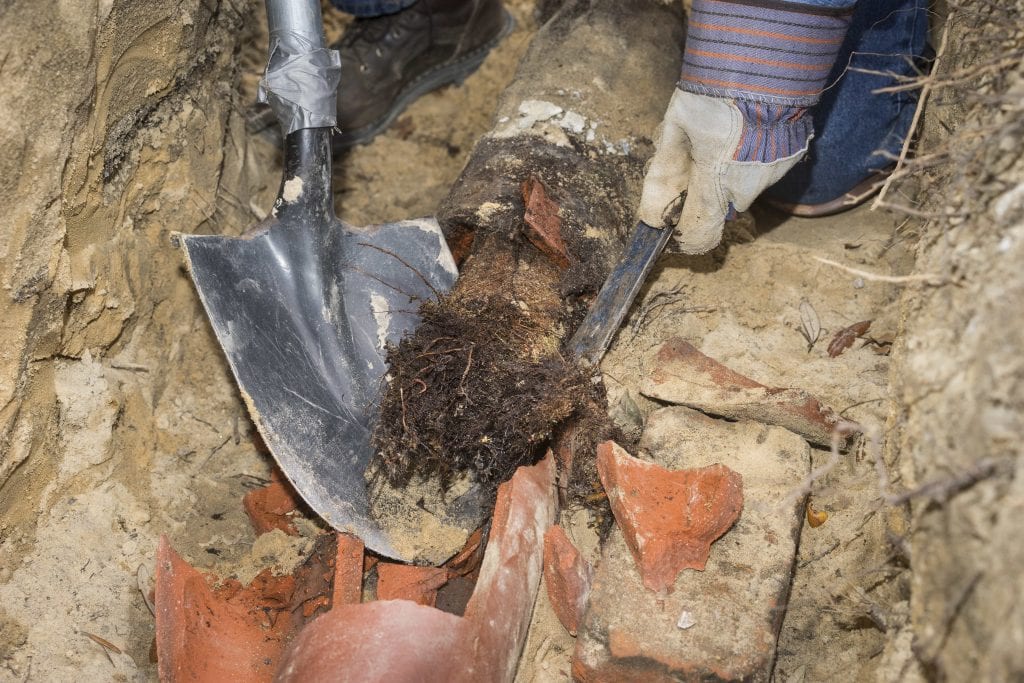 The real estate market has been booming throughout Salt Lake City and all of Northern Utah, and it's natural for home buyers to be drawn towards properties with lots of mature trees and shady areas. We all know how trees are an eco-friendly, lovely touch to any property; but trees can also pose many other issues throughout your property's plumbing system in certain scenarios.
The biggest threat that homeowners should be aware of is tree root infiltration, because your property's tree roots can end up severely damaging your underground pipes. Many people think that it's impossible for tree roots to infiltrate sewer lines and necessitate sewer line repairs, but the larger the tree the more likely the roots will end up being intrusive.
Below we'll be going over everything you need to know about how your property's trees can impact your plumbing system!
How Tree Growth Impacts Your Plumbing System
Every tree depends upon its root system to provide water and all sorts of nutrients to ensure the tree's longevity, so as a tree gets older its root system becomes very complex.
Roots will end up spreading over large areas to support the tree's growing trunk and branches, so above ground you'll see beautiful developments and increased shady areas. The problem is that below the ground's surface your tree's roots may be inching ever-so-closer to your property's sewer lines!
How Tree Roots Damage Sewer Lines
Tree roots are capable of sensing the oxygen and water that is coming from your property's pipes, and they'll develop a path towards your pipes because of natural survival instincts. If your home is experiencing a cracked pipe, the tree roots will have an increased likelihood of finding the pipe's location.
Once roots do reach a pipe, they'll slowly but surely break through the crack. What ends up happening is that the tree will grow from increased nutrients, which then causes a compounding effect in terms of your pipe damage.
Tree roots can also infiltrate pipes that aren't cracked, and this is due to the sheer force of root growth that can break through pipes that are in perfectly good condition as well! 
How Tree Roots Detrimentally Affect Your Property's Sewer Lines
When your sewer line experiences tree root infiltration, a whole array of issues can ensue. The root development will continuously make your pipes much more susceptible and damaged, and the worst part is that this is all happening underground where warning signs are nearly impossible to recognize!
Most people don't realize that they're experiencing an issue with their sewer line until the plumbing issue is very serious, and there are some instances in which tree roots can cause a pipe to completely collapse.
Warning Signs Of Tree Root Infiltration
If your property has many large trees on it, then it'll be important for you to be on the lookout for certain warning signs oriented around your sewer lines. One of the most common red flags is a foul smell coming from your toilets/sinks, or any obscure gargling sounds coming from your toilets.
The sooner you reach out to our Master Plumbers for toilet repairs and sink repairs, the sooner you'll understand whether or not your property is experiencing tree root infiltration. Some other warning signs to know about include the following:
Structural damages throughout your property, including cracks in your walkways and driveway
Sewer overflows and backups near your home/business
Foul-smelling water on your lawn or soggy grass
Sewage leaks from walkway/driveway cracks
Repairing Sewer Lines That Have Become Damaged
The first step you should always take when it comes to repairing your sewer lines is to reach out to the Beehive Plumbing specialists and have our team thoroughly inspect what your property is going through. We'll provide our pipe inspection camera technology to pinpoint where the root damage is occurring and how bad the damages are.
When your sewer lines are in fact experiencing tree root infiltration, it's recommended that you conduct a sewer line replacement through non-invasive techniques like pipe lining. You can also consider utilizing hydro jetting to thoroughly wash away tree root debris and ensure that the sewer line is clean for the foreseeable future.
Reach Out To The Beehive Plumbing Experts To Learn More About Sewer Line Repairs And Tree Root Infiltration
Beehive Plumbing has been there for many homes and businesses that have experienced tree root infiltration issues, so we know just how serious this problem can be on your property's plumbing system.
Reach out to us online or call us at 801-661-8155 to get in touch with our plumbing experts today and learn more about how we can support you with all sorts of sewer line repairs and replacements!