It's sometimes easier said than done to realize if your residential plumbing system is experiencing issues, like knowing whether or not you have "normal" water pressure.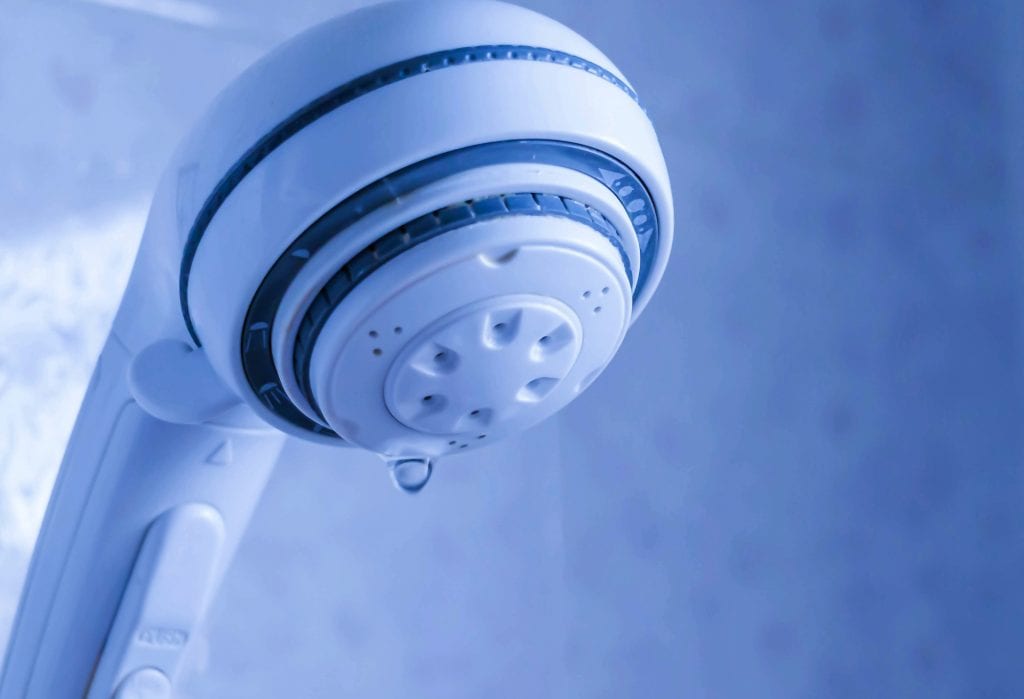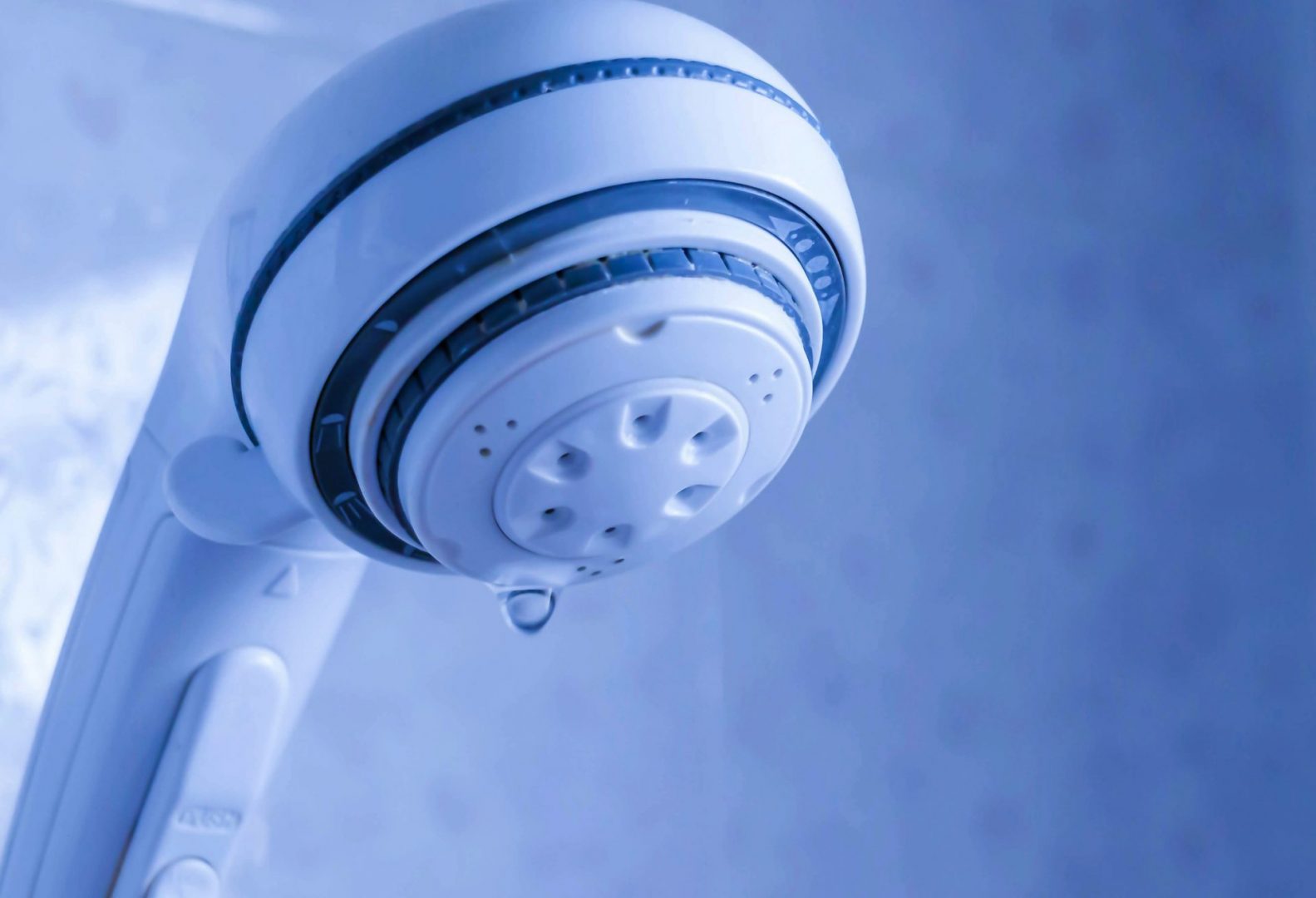 Most homeowners don't put too much thought into their water pressure until they recognize an issue in signs like trickling water out of faucets and shower issues.
It's always important to avoid the negative consequences that come with low and even high water pressure issues, so what we've done is compile the following information from our team of Master Plumbers so you can have a better understanding of making sure your residential plumbing system's water pressure is just right.
The Range Of Normal Water Pressure
The water pressure found within residential plumbing systems should be around 45-80 psi (pounds per square inch). So if your pressure is below 40 then you'll be experiencing low water pressures issues, and many times low water pressure can even be below specific minimum requirements based upon your local area's building codes.
On the other hand, 80+ psi water pressure is always considered to be much too high, and it can lead to your water feeling too hard. There are certain plumbing issues that arise with both low and high water pressure, and our plumbing specialists will always conduct careful analyses of your property to make sure they're getting to the root of your water pressure issues.
Some of the common issues associated with low water pressure include appliance performance problems, and high water pressure can lead to damaged fixtures, pipes, joints and can waste a lot of water. Many of our clients that experience high water pressure, and subsequently hard water, are also interested in our water softeners.
Functional Flow
Water pressure technically refers to the overall amount of force that your residential water supply is moved by, and functional flow is oriented around the overall volume of water that each fixture obtains. So it's important to note that sometimes a homeowner could be experiencing normal water pressure, but still notice trickling water out of sinks and showers due to an abnormal functional flow.
Some of the common causes of functional flow problems include the following:
Corrosion within your pipe system (common with older homes)
Lime or calcium buildup within your pipes (commonly caused by hard water)
Plumbing systems that have been inadequately installed
Partially closed main water shutoff valves
Restricted or kinked connector hose(s)
There are all sorts of causes when it comes to functional flow problems, and our team will always be equipped with cutting-edge technology like pipe inspection cameras to better understand what your home is experiencing!
Measuring Your Residential Plumbing System's Water Pressure
It's not too difficult to sufficiently measure your property's water pressure, and our team typically only needs a handful of tools in order to do so. These tools include a pressure gauge, as well as groove and tongue pliers.
Choose A Location
Once all of the tools are available, we'll then locate the best place within your home for testing. Many times this will be an outdoor hose faucet, but the testing location can vary depending upon your property's architectural parameters.
Running Water Gets Turned Off
We'll always make sure that there is no running water occurring within your home prior to testing water pressure, and this means that appliances like washing machines, dishwashers, showers and sprinklers must all be shut off. Running water can distort the overall results of the test!
Installing The Pressure Gauge
In the example of utilizing an outdoor hose faucet, we'll remove the hose and replace it with the pressure gauge. Sometimes this will require some extra leverage via the pliers in order to ensure a strong seal, because an accurate test result will require a strong seal with absolutely zero leaks.
Initiating The Pressure Test
This entails simply turning the faucet all the way on and then observing what occurs within the pressure gauge. This is where we'll be able to recognize where your residential plumbing system falls within the normal 40-80 psi range.
If we find that your home is in fact experiencing a water pressure issue, then you'll have a number of options. With low water pressure issues, we'll be able to troubleshoot your entire system and get to the root of the problem. For high water pressure issues, we can help you install a regulator that can bring your psi levels back down to a more normal level.
Frequent Causes Of Low Water Pressure Issues
Once we've conducted a water pressure test and found that your home in fact has low water pressure issues, the next step within the process is to figure out what the source of the problem is and resolve it once and for all. The following questions are important to keep in mind when it comes to navigating the root causes of your low water pressure:
Is only one fixture experiencing low water pressure?
If this is the case, then it's likely that the fixture itself is the root cause of the water pressure problems. This could be the result of lime deposit buildup within a showerhead, or your sink experiencing a clogged aerator. No matter what the issue is within your particular fixture experiencing low water pressure, our team of experts will be able to get it back up and running properly!
Are you experiencing a leak?
Your property's water meter is a good tool to utilize when it comes to recognizing whether or not you're experiencing a leak. The leak indicator found within your home's water meter will be moving if there is in fact a leak within your residential plumbing system.
There's of course the possibility that your water meter doesn't have a leak indicator, and if this is the case our team will conduct several water meter readings at varied times in order to obtain an accurate leak analysis.
Are you experiencing low water pressure issues throughout your entire home?
The first thing we'll want to do in this situation is simply make sure that everything is working properly with your main shutoff valve. We'll also look into potential sewer line repairs, water main replacement, Water Heaters, and other interruptions that could be affecting your plumbing system.
Reach Out To The Experts At Beehive Plumbing To Learn More About How We Can Help Your Residential Plumbing System With Water Pressure Issues!
No matter what type of water pressure issue your home is experiencing, you can turn to the experts at Beehive Plumbing to help you restore your water pressure to normal standards.
We've been helping countless home and business owners throughout Northern Utah for over 20 years, and we'd be more than happy to assist you and your household with all of your plumbing requirements.
So reach out to us online or call us at 801-661-8155 to get in touch with our team and let us know how we can help your home with water pressure issues!