Shower clog drains can be detrimental to your entire plumbing system, so here are some preventative tips to avoid them!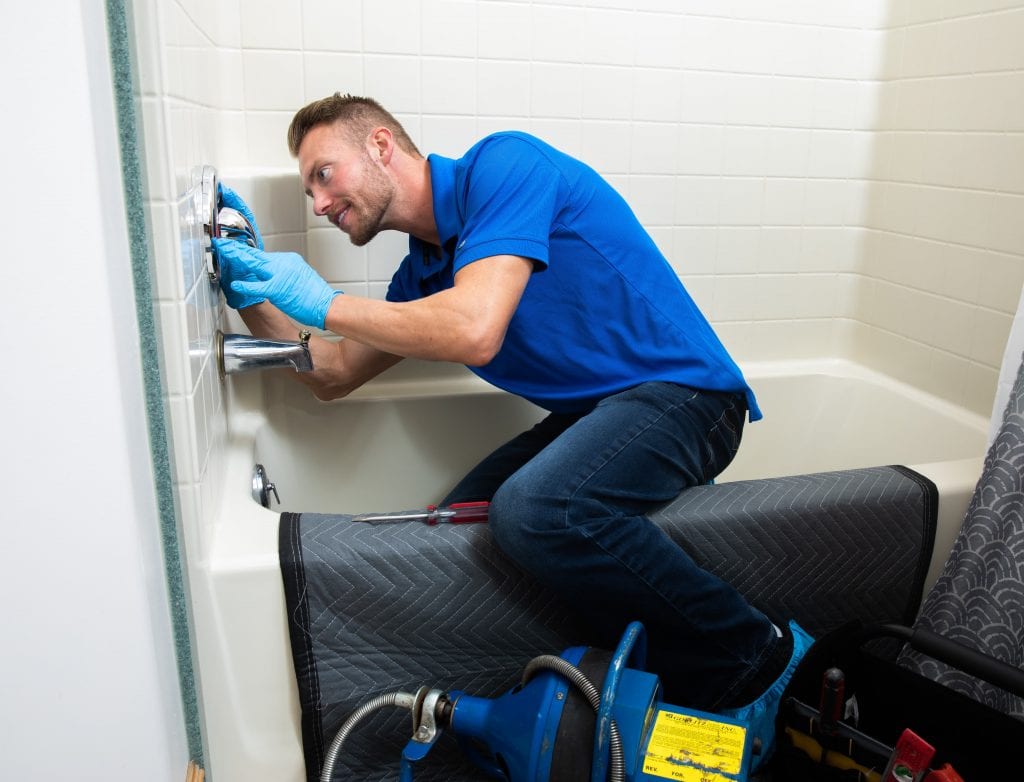 Showering is important for every household's hygiene and relaxation, and a lot of us tend to forget just how much of a privilege it truly is to experience a hot shower on a daily basis!
So showering is supposed to be a therapeutic experience that provides all sorts of mental benefits, but of course shower drain clogs often occur and create worrisome buildup issues. There are all sorts of reasons why shower drains can get clogged, and eliminating these clogs is often a lot easier said than done.
So below we'll be detailing prevention tips oriented around avoiding shower drain clogs and keeping your showers safe for the long haul!
Why Shower Drain Clog Prevention Is So Important
There are many reasons why shower drain clog prevention is so important for residential plumbing systems. Clogged drains create all sorts of overflow and backup issues, which can lead to expensive repairs and even replacements. Clogged shower drains also often lead to bacteria buildup, unpleasant smells and standing water.
Shower clogs can also be incredibly inconvenient, so regular maintenance is advised to ensure the long-term integrity of your shower's drains.
Tips To Avoid Shower Drain Clogs
Bathroom drains are prone to blockages due to these areas being frequently used each day, so shower drain clogs are always serious plumbing problems that need to be prevented.
Below are some tips to help you avoid shower drain clogs:
Always use hair catchers in every shower
Hair buildup is one of the most common causes of shower drain issues, and this is because hair can rather easily wash down your drains and become clumped together deep within your plumbing system.
Wearing shower caps is also a good hair buildup prevention strategy, but using hair catchers is one of the best ways to prevent drain clogs caused by loose hair.
Regularly flushing your drains
It's also a good idea to flush out your drains on a consistent basis, and this includes flushing your showers, bathtubs and sinks simultaneously. Although there are many different ways to do this type of plumbing system maintenance, our drain cleaning experts are always here to make these processes easy and effective!
Avoiding greases and oils
It's crucial for northern Utah homeowners to understand how shower drain clogs occur in order to prevent them, and plenty of greases and oils are found in household products that often find their ways down drains. There are even some bathing products that have high mineral and oil content, which are best to be avoided.
It's also important to remember how we all have natural body oils that of course flow down our shower drains on a daily basis, and these oils can also contribute to significant blockages. So it's always important to avoid any hair and bathing products that are high in oils and greases!
Make the most of drain covers
Because greases, oils, dirt and hair can quickly clog up shower drains, you'll need to use drain covers as a prevention strategy as well. These products do a wonderful job at catching dirt and hair debris prior to it entering your drain.
Choose natural drain cleaning solutions
There are plenty of over-the-counter chemical drain cleaning products that are available at just about every home improvement store, but these products often have high levels of toxic chemicals that are terrible for your drains.
That's why it's so important to only use natural cleaning products for your DIY drain cleaning solutions, and reach out to our Master Plumbers when your issues are serious!
Don't forget about your plunger
Plungers are useful for all of your home's drains, not just your toilets. So when you're experiencing a significant shower drain clog, you can give your plunger a try and see if it can dislodge the issue and get your water flow back to a normal level.
Call a Master Plumber
If the above prevention tips aren't quite cutting it, you're inevitably going to need professional plumbing support. Reaching out to our Master Plumbers will always go a long way to thoroughly address your shower drain clogs.
Our team uses the most state-of-the-art plumbing technology to address shower drain issues, including snake augers and hydro jetting, to eliminate even the peskiest of blockages.
Contact Beehive Plumbing When You Need Help Addressing Shower Drain Clogs!
Beehive Plumbing has supported countless homes throughout northern Utah with shower and tub repairs of all types, so we'll be there for you when you're experiencing problems with your shower drains.
Contact us online or give us a call at 801-661-8155 to get in touch with our Master Plumbers today about what type of shower drain clog you're currently going through!