Recognizing the early signs of a leak within your home can help you save A LOT on plumbing repairs!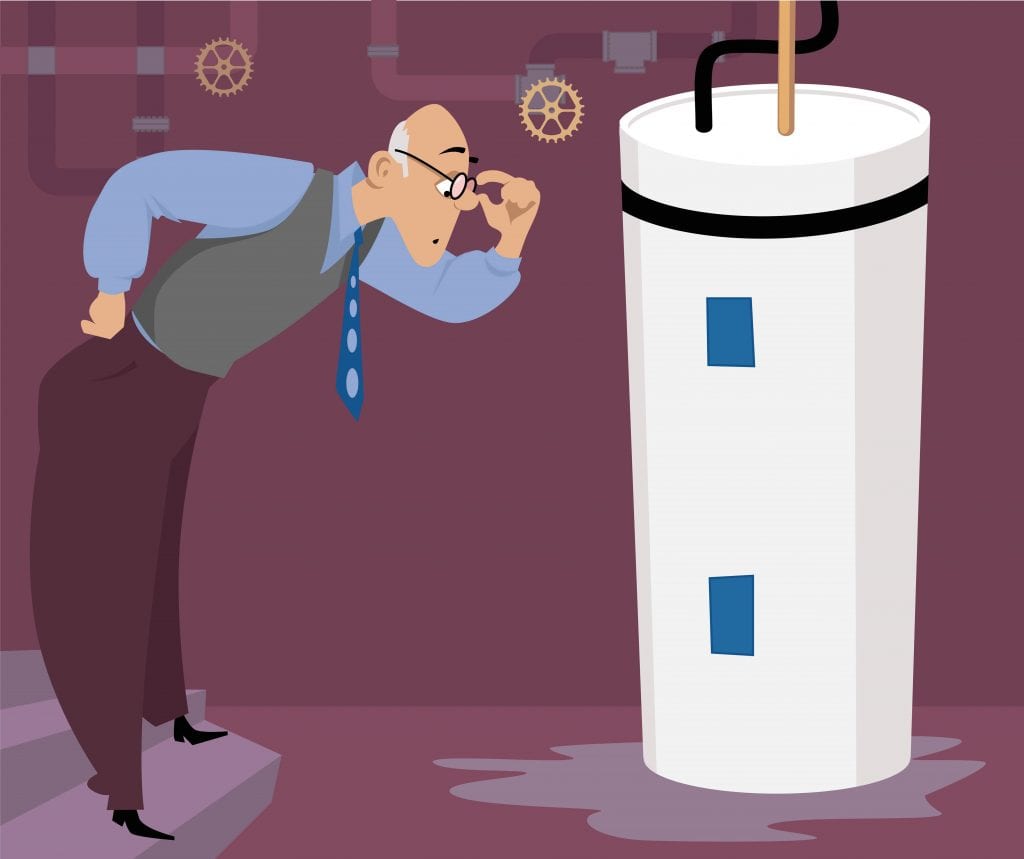 The Beehive Plumbing team has supported countless homeowners who know all too well how devastating water leaks can be. Household leaks are a very common residential plumbing issue that can occur both in and outside of a home's architectural parameters, and all leaks will come with their own unique risks.
Structural damages tend to be one of the most important concerns when it comes to interior leaks, and a lot of structural damages can lead to things like ruined furniture and mold growth. External leaks will many times lead to issues like plant damage, and even very expensive problems like foundation deterioration.
The Master Plumbers at Beehive Plumbing are here to inform Northern Utah homeowners about the many dangers that leaks pose to households, and of course we're here to help you with preventative measures and warning signs that you should always be on the lookout for.
So below we'll be going over some tips to help you when it comes to spotting the common warning signs associated with water leaks that may be occurring both inside or outside of your residential property!
1. Be Sure To Closely Monitor Your Monthly Water Bill
The overall amount of your water bill will naturally fluctuate throughout each season, and the summer months tend to be more expensive for Northern Utah homeowners because of increased landscaping and lawn care. Winter months tend to be at least a little less expensive in this part of the country, so abnormally high water bills during the colder months of the year can many times be a warning sign for a leak.
A lot of homeowners will first recognize that something is wrong within their plumbing system by seeing an unexpected spike in their water bill, which is why it's always a good idea to closely monitor your water bill on a monthly basis and even cross-examine your water usage based upon past years.
So if your water bill is abnormally higher than last month's bill, and it's also much higher than exactly a year ago, then you may have just spotted a leak warning sign!
2. Check Up On Your Exterior Water Fixtures On A Regular Basis
A lot of homeowners will neglect their exterior water fixtures during the winter months when they know they're not going to be using them, which subsequently creates a perfect scenario for a leak to sneak under your radar. It's important for homeowners to understand that exterior water leaks occur just as frequently as interior leaks.
That's why it's always crucial to closely inspect all of your hose fittings for any leaks and potential dripping. You should also take a close look at your home's siding/exterior, because dark patches can be warning signs for leaks. Damp spots on your lawn are also leak warning signs that you should be concerned about, because if you can't precisely explain why a damp spot has developed then it probably shouldn't be there!
Our team of specialists will always support your home's exterior leaks through our sewer line repair and pipe lining services when it's necessary, so don't hesitate to reach out to us when you notice any of these common warning signs!
3. Being Cognizant Of Water Leak Clues Throughout Your Home
All of us can actually spot certain signs of water leaks by simply navigating throughout our homes, but of course you just need to know how and where to look.
Sometimes you'll be able to catch a leak by simply touching your walls and surfaces underneath your cabinets, because any humid/damp patches will be clear warning signs that something is wrong.
Be sure to look out for any warped flooring, cracked walls, and appliance rust as well. You can also sometimes smell strange odors that are emanating from sodden insulation or standing water pools.
Trusting your intuition when something doesn't seem right is always a good way to put you and your home's safety first, and our team of plumbing specialists will always arrive promptly when you let us know that you've recognized a leak warning sign!
4. Simply Trusting Your Common Sense Will Be A Good Leak Detection Strategy!
Sometimes you simply just need to understand when it's time to be on the leak detection lookout, including the following causes for concern:
You live in an older home
Corrosion signs on your water heater or other plumbing appliances
Strange smells on a regular basis
Mold development
Trusting your gut feelings and common sense can always be very helpful when it comes to catching a household leak before things get out of hand, so you simply shouldn't ignore these types of intuitive notions.
What's important to keep in mind is that there are some scenarios in which you can conduct a DIY pipe leak repair, but for the most part you should be leaving these plumbing repairs to the experienced specialists.
What's important to keep in mind is that there are some scenarios in which you can conduct a DIY pipe leak repair, but for the most part you should be leaving these plumbing repairs to the experienced specialists.
Reach Out To The Plumbing Specialists At Beehive Plumbing For More Information About How We Can Help You With Our Leak Detection Services!
Beehive Plumbing has supported many households throughout Northern Utah when it comes to detecting and repairing residential leaks of all types, and we'll always be there for you to answer your questions and help you feel more secure about your property's integrity.
So always feel free to reach out to us online or call us at 801-661-8155 to get in touch with our plumbing experts and let us know what type of residential leaking issue you're currently dealing with!