December 2022 has been record-breaking, so here are some tips to prepare your residential plumbing for what's shaping up to be a harsh winter!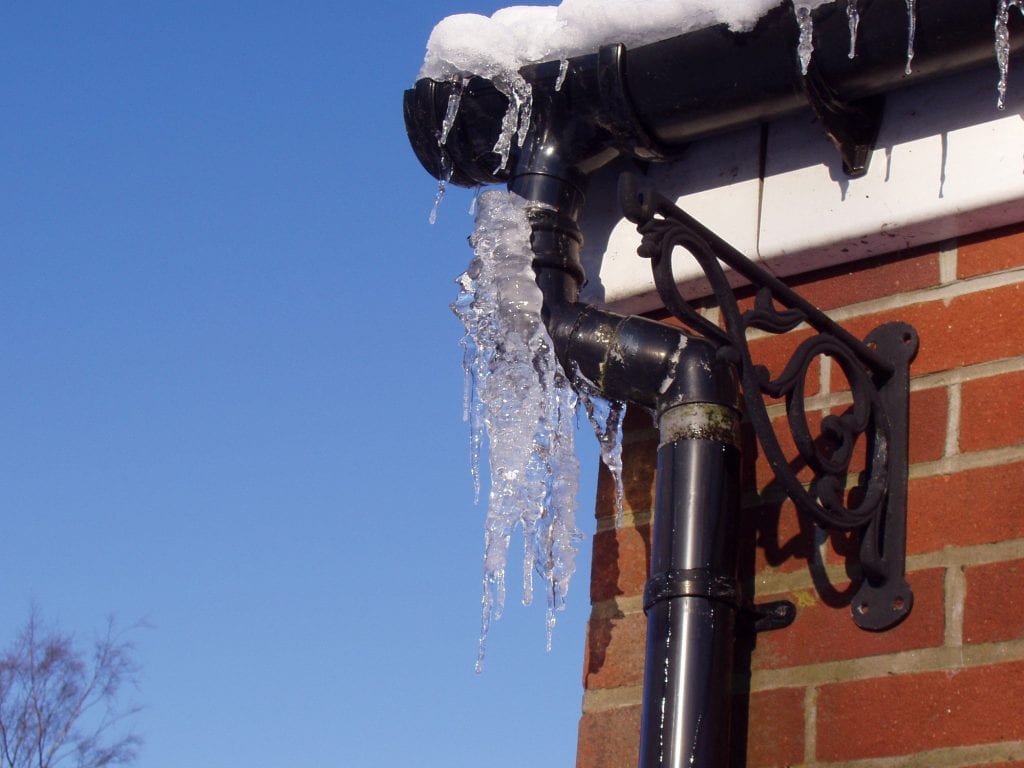 Northern Utah's ski and snowboard community is living the good life as record-breaking snowfall has buried the Wasatch Mountains this December, but our ongoing harsh winter has wreaked havoc on residential plumbing systems across the region.
Utah winters are typically very harsh, and the Beehive Plumbing team is constantly helping households with frozen pipes and flooding this time of year. We want all of our friends and neighbors to be as prepared as possible for the next few months of winter weather, which is why we've put together this list of precautions you should take to prevent plumbing disasters.
No one wants to have a plumbing emergency this winter, so check out the following tips to get your home prepped and ready for this harsh winter!
Be Sure To Check Out Your Pipe Insulation
Pipe insulation is always extremely important in Northern Utah, and the lack of it is why a lot of households experience plumbing issues in the winter. No one wants to experience frozen pipes, and our specialists will ensure that your insulation gets extra support during the winter.
Although pipe insulation is typically a pretty straightforward prevention method, it ends up saving households thousands in potential damages. Some of your home's most vulnerable pipes that require insulation include the following:
Bathroom pipes near exterior walls
Pipes that go through your attic
Pipes that go through crawl spaces
Your home's irrigation system
Hot tub and pool plumbing systems
All of these pipes need proper insulation to withstand our climate's harsh elements, and even your insulated pipes need be checked up on to ensure the insulation is in good shape for the next handful of months!
Preparing Your Property's Outdoor Plumbing & Faucets
Outdoor wet bars and kitchens have to be fully prepared for winter weather in Northern Utah, and all of us at Beehive Plumbing understand how these outdoor spaces are growing in popularity in recent years.
But it's crucial for homeowners to understand how these outdoor plumbing fixtures and faucets need special attention to protect them from winter weather hazards. Our Master Plumbers will be there for you when you need a thorough inspection.
Because as much as we all love spending time in our backyards during the summer, we all also have to protect these valuable fixtures when winter takes over!
Make Sure Your Home's Heating System Can Keep Up With Our Harsh Winter Weather
No Northern Utah household is safe when the heating system is malfunctioning, and it's important to remember how your home's heating system is directly connected to maintaining the integrity of your entire plumbing system as well.
Your home's heater must be capable of maintaining a 60 degree temperature at the very least, and it's important to remember that frozen pipes do commonly occur even when a household has never experienced any warning signs in the past. One major tip to keep in mind is that you should get your heating system checked out during the fall and early winter months to ensure its integrity before the heart of winter arrives.
And what's great about Beehive Plumbing is that our sister company, Beehive Heating & Air, can support you with HVAC inspections and repairs!
Reach Out To Our Residential Plumbing Experts To Get Your Home Ready For The Next Few Months Of Extreme Winter Weather!
Beehive Plumbing has been a residential plumbing leader in Northern Utah for over 20 years, and our experts will help ensure your home's safety this winter.
Winter 22/23 is shaping up to be a big one, so reach out to us online or call us at 801-661-8155 to get in touch with our team and keep your home safe!