It's important to keep your furry friends in mind when protecting your residential plumbing system!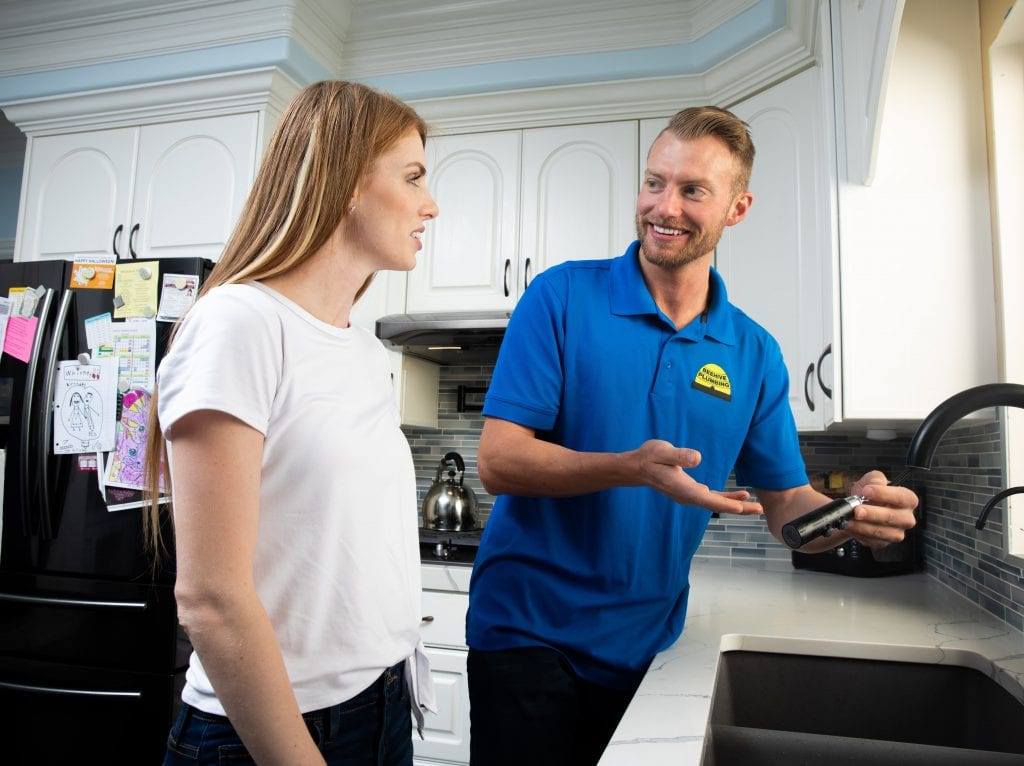 Every parent understands how important it is to childproof their cabinets, toilets and much more, but one issue that many Northern Utah residents face is that they sometimes forget that pet-proofing their residential plumbing system is just as important!
Pets will often drink toilet water and even dig up pipes in your yard, so there truly are many different ways in which a dog or cat may inadvertently cause some serious damage to your property's plumbing system.
All of us at Beehive Plumbing are huge pet lovers, so we want to make sure that our clients are doing their best when it comes to pet-proofing their plumbing systems. So below we'll be going over some pet-proofing tips that homeowners should keep in mind!
If You Can, You Should Bathe Your Pets Outside And Cover Up Your Tub's Drain When Bathing Inside
We all know how quickly dog and cat fur can get muddy, and this is a common issue for countless pet owners in Northern Utah that take their dogs out on hikes in the nearby mountains. What's important to keep in mind is that you can end up causing a serious clog very quickly when you're consistently washing all of that hair, grime and mud down your drains.
It's always best to avoid serious plumbing clogs as much as you can, which is why we recommend hosing your pets off outside and even completely bathing them outside if it's possible for you. You also are going to need to be very careful when you bathe your pets in a bathtub, and always cover up your drain when you do so.
Keeping pet hair out of your pipes is extremely important, because it'll go a long way in terms of preventing a future clog that could cost a lot later on!
Always Keep Your Water Bowls Full
We all know that dogs and cats are prone to drinking toilet water, and the easiest solution to this problem is to simply make sure that you're always keeping your water bowls full. This will often lead to pets avoiding toilet bowl water because they'll know they have an alternative.
Of course there will always be some pets that will want to drink out of the toilet no matter how much water is in their bowl, which is why we recommend that you stay vigilant about keeping your toilet lid closed at all times.
Your pets can be put at a health risk when they drink toilet water on a regular basis, so this is something that all pet owners should take seriously and avoid!
Understand Where Your Backyard Pipes Are Located
A lot of dogs like to dig in dirt, which is perfectly fine until they potentially cause serious plumbing issues. Your property's sewer and water lines are buried underneath your yard, and there are some instances in which your pipes are only about 12-18 inches deep. This means that your dog can rather easily dig deep enough to find your plumbing pipes and potentially damage them.
That's why it's so important for homeowners to know exactly where their plumbing pipes run underneath their yard, which will support you in doing your due diligence to keep your dogs away from these areas and avoid potential damages to your pipes.
Never Flush Kitty Litter Or Pet Waste Down Your Toilet
It's important for everyone in your household to understand that only toilet paper and human waste should go down your toilets, and that there really are no exceptions.
Anything else that you put down your toilets can easily accumulate within your pipes and end up developing a pesky clog. Although it may seem like a quick and easy solution to get rid of your kitty litter or indoor dog accident, pet waste can end up creating very serious plumbing issues that will end up costing you a lot in the long run!
Keep All Of Your Cabinets Securely Locked To Avoid Any Cleaning Chemical Exposure And Pipe Access
This is very much like childproofing your home, but it's important to understand how crucial it is to pet-proof your cabinets so they can't be exposed to all sorts of different hazards.
If your pets can get into your cabinets, they can potentially chew up your pipes and cause teeth damage to themselves as well as pipe damages. Many people will store cleaning chemicals and supplies underneath their sinks, and exposure to these products can be potentially fatal if ingested by a dog or cat.
This is why we recommend that you keep all of your cabinets securely locked with conventional baby-proofing materials to keep your pets out as well!
The Beehive Plumbing Team Is Here To Support You With Any Pet-Related Residential Plumbing Issues!
All of us at Beehive Plumbing understand how important it is to protect our pets from harm, and to protect our plumbing systems from our pets!
We'll always be there for you and your pets when you need us, so reach out to us online or call us at 801-661-8155 to get in touch with our residential plumbing specialists today!