Here's everything you need to know about trenchless pipe lining!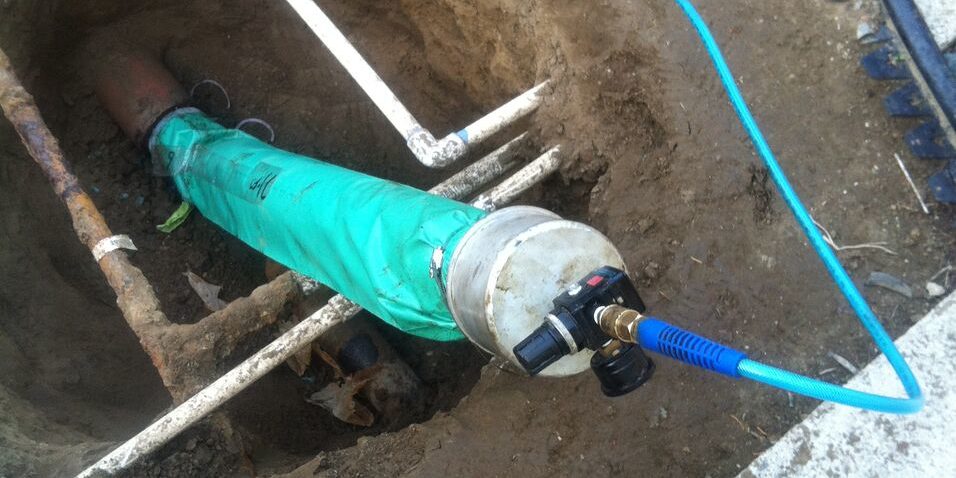 Even the best built sewer line that's made with the best materials will eventually begin to wear out, and this is partly because sewer lines are exposed to incredibly harsh operating conditions on a day-to-day basis. Over long periods of time, your sewer lines will eventually crack, wear down, leak or spill sewage within your property.
The only way to avoid these issues is to invest in a sewer line repair, and these types of plumbing services are a lot more common throughout Northern Utah than most people would assume. In the past this type of repair process would entail a ton of digging to replace the old sewer line, but these days the Beehive Plumbing team can utilize a more modern approach known as pipe lining.
Pipe lining is considered to be "trenchless" because it doesn't require any major digging that can impact your property's land, and on this page we're going to go over everything you need to know about how pipe lining works and how it can benefit you and your residential or commercial property!
What Is Trenchless Pipe Lining?
Pipe lining is the process of utilizing a thin pipe liner to fill up and cover a portion of an existing sewer line. This repair process essentially seals off any cracks or leaks that could be causing sewage issues on your property.
The pipe liner is at first very flexible and soft, but it contains a resin that quickly hardens in a tight seal once dried. The Beehive Plumbing specialists will feed the pipe liner into your damaged sewer line through a state-of-the-art winch tool, and then we'll inflate the liner once we know it's in the correct positioning. This inflation technique will essentially force the liner to fill up the entirety of the inside of your sewer line, and it will remain their until it's dry. Once the liner is dry, it'll provide a water-tight seal that functions as a repaired sewer line.
This type of sewer line repair method is popular for things like general wear and tear, small cracks and minor leaks. The liner is razor thin, so it won't take up any space within your existing sewer line. This means that you don't have to worry about things like a reduction in your pipe's capacity. These liners are also very durable, and will usually last upwards of 50 years!
Benefits Of Trenchless Pipe Lining
The following are three of the most important benefits associated with sewer pipe lining:
1. Speed
You'll be able to repair your damaged sewer line without any kind of extensive digging through pipe lining, which means that the entire process is much faster as compared to conventional sewer line repairs.
Thanks to our pipe inspection camera technology, we can pinpoint the exact location of where your sewer line issues are occurring. Once we know where the liner should go, we'll simply need to feed the liner into your sewer line and place it in the correct positioning.
After that you're just waiting on the resin to harden, and then the process is complete!
2. Cleanliness
The extensive digging in past sewer line repairs would leave massive piles of dirt on your yard, and in general it was a huge mess. Once the sewer line was eventually repaired, you'd then have to cover everything back up.
This is another major benefit associated with trenchless sewer line repairs like pipe lining, because not needing to dig up your yard goes a very long way in maintaining the overall aesthetics of your property.
Our experienced plumbing specialists will guarantee that you obtain a new, functional sewer line without having to go through any hassles!
3. Affordability
Pipe lining is less involved and faster as compared to trench digging, which means that it's also more affordable as well. You'll be able to repair your sewer line in a matter of hours instead of days or even weeks!
And when you consider our financing options, you can fully ensure that your pipe lining repair coincides with you and your household's monthly budget.
Reach Out To The Master Plumbers At Beehive Plumbing To Learn More About How Pipe Lining Can Support Your Sewer Line Repair Needs!
Beehive Plumbing has helped many homes and businesses throughout Northern Utah with pipe lining services, and we'll be more than happy to answer your questions and let you know how this innovative sewer line repair process can support you.
Contact us online or call us at 801-661-8155 to get in touch with our Master Plumbers today!