Every residential plumbing property needs to avoid backflow malfunctions at all costs, and the Beehive Plumbing team will support you in these prevention efforts through comprehensive backflow testing!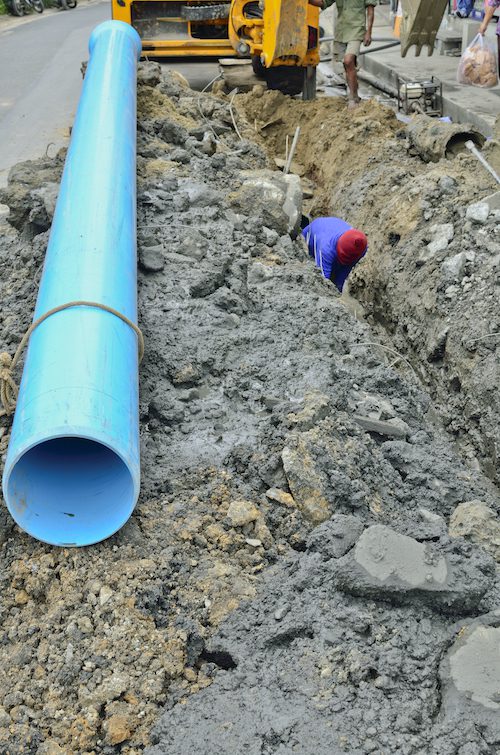 One of the most serious residential plumbing issues that a household can experience is a backflow malfunction. This is mainly because this plumbing device will separate your clean water lines with your wastewater, but malfunctions regularly occur when water pressures changes happen (among many other plumbing problems).
When your home's backflow ends up failing, you'll be at a high risk of water contamination. This can lead to serious health concerns for you and your family, so it goes without saying that backflow testing is something that your household should invest in at least on a yearly basis.
The Beehive Plumbing team is always here for you and your Northern Utah home when it comes to backflow testing, and below we'll be providing an overview so you can better understand what backflow testing entails!
Why Backflow Testing And Prevention Is So Important
The vast majority of homeowners never think about their backflow assembly, but this small device is critical in terms of separating clean, incoming water and dirty, outgoing water throughout your property. No one wants to drink dirty water, but this is what you risk with a backflow assembly malfunction.
These types of problems tend to originate from sudden and dramatic water pressure changes, some common examples being main line clogs and pipe breaks. The backflow simply can't handle these drastic pressure changes, and then it potentially allows wastewater to seep into your clean water lines.
Wastewater can originate from your sinks or your toilets, but it's never what you want within your home's actual drinking water supply!
What To Expect From The Backflow Testing Process
Backflow testing is actually pretty straightforward, and all of our Master Plumbers will initiate this testing process by shutting off your home's water supply for around 15 minutes.
Our plumbing specialists will then utilize a whole variety of test hoses that will be directly connected to meter reads. We'll be looking into your water pressure levels when utilizing these test kits, but it's important to note that these 'normal' water pressure levels will vary depending upon the testing location.
If all of your hose readings indicate correct water pressure levels, then our expert will be able to verify the durability of your home's backflow assembly. However if something is wrong with these readings, we'll then initiate the proper steps to determine the precise issue you're experiencing and potentially replace the backflow assembly.
Preventing Backflow Assembly Issues
The very best way to prevent issues with your home's backflow assembly is to have a licensed plumbing professional from Beehive Plumbing come to your property and conduct testing on a yearly basis. Our team can also help you prevent these rather drastic plumbing issues by installing a safety device that regulates your water flow in the rare case that you experience a sudden drop in your water pressure.
Although these safety devices are effective in preventing backflow issues, you're still going to need testing conducted about once a year to ensure that the entire assembly is functioning properly.
Reach Out To The Residential Plumbing Specialists At Beehive Plumbing For More Information About Backflow Testing In Northern Utah
Beehive Plumbing has helped countless homes throughout the Salt Lake City Metro Area with a whole variety of residential plumbing needs, including backflow testing.
Contact us online or call us at 801-661-8155 to get in touch with our Master Plumbers and have your backflow assembly thoroughly tested!