Understanding the necessities and benefits for a sump pump can greatly benefit your overall residential plumbing system!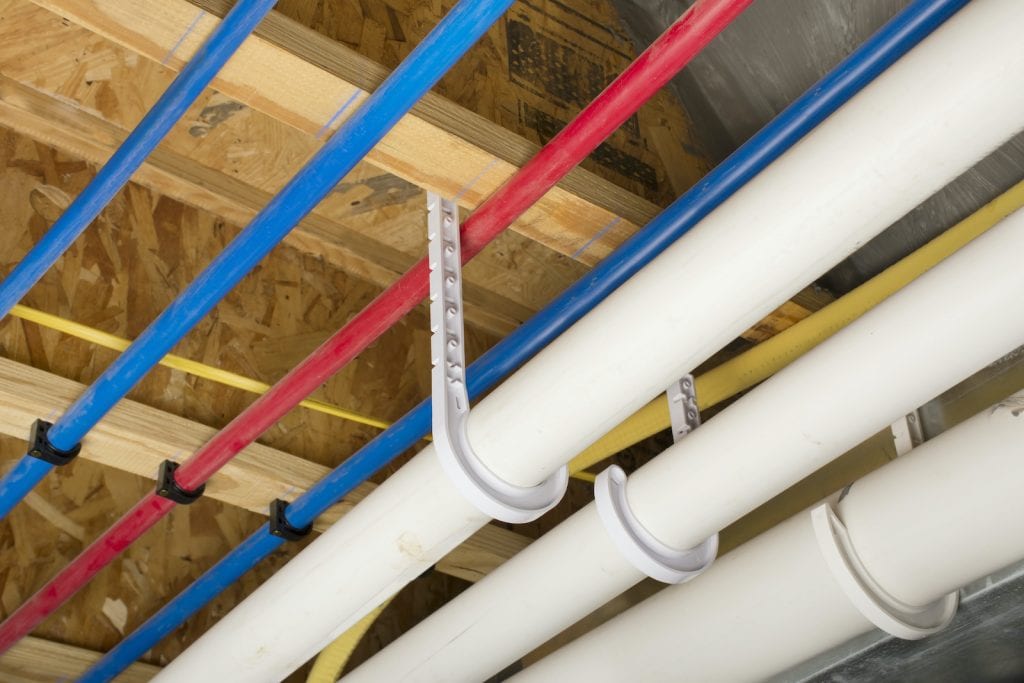 It's very possible that you've spoken with your neighbors about their sump pump after a massive rainstorm, and how if it weren't for their sump pump they would have potentially experienced an extensive amount of water damage.
On this page we're going to delve into what you should know about sump pumps and how they benefit countless homeowners' residential plumbing systems, which will help you to better know if your home needs one.
What's a Sump Pump?
Sump pumps are submersible devices that plumbing specialists will install within the very lowest point within a home, which typically is a crawl space or basement. This small installation can end up doing wonders in terms of helping you prevent basement flooding.
Sump pumps work by primarily waiting to be needed until heavy rains occur, which subsequently may oversaturate your property's soil. Any excessive groundwater gets funneled towards the sump pit, which then fills up with water. When the water starts to fill the pit, the sump pump is activated turning on the pump and removing the water in the pit towards a nearby storm drain, detention pond or dry well.
Sump pumps do a wonderful job in terms of preventing groundwater from rising to the levels of your basement flooring, which could potentially cause serious water damage in the case of flooding or severe rain spells. So in many ways, sump pumps are kind of like an added investment in flood insurance!
Common Benefits of Utilizing a Sump Pump
There are a lot of big residential plumbing benefits associated with the small investment of a sump pump installation, including the following:
Protecting your crawlspace/basement from potential flooding
Protecting your walls and paint from potential peeling
Protecting all of the appliances within your basement from corrosion, like spare refrigerators/freezers, washers/dryers
Reducing the chances of developing mildew, fungus and mold
Reducing the possibilities of termites and other types of residential insect invasions
Improving your home's overall air quality
Protecting your home's foundation
Making your basement more comfortable and dryer
Providing an increased peace of mind when severe rain storms occur
Meeting a necessity within basement flood damage homeowner's insurance coverage
How Do You Know If You Need A Sump Pump?
The overall benefits associated with sump pumps may seem somewhat obvious for all homeowners, but there are still specific properties that definitely need sump pumps more than others. We recommend that you get a sump pump installation if any of the following is true about your residential property:
Your home's climate experiences a lot of rain and/or snow: Here in northern Utah, we get our fair share of snow in the winter and rain in the summer. Although some drier, desert climates in Utah may be less susceptible to flooding, there are countless areas in the state that do experience basement flooding.
Your home's land plot is flood-prone: This can include things like homes surrounded by hills, low-lying properties and poorly draining soil. Properties that are flood-prone are much more likely to experience groundwater issues throughout big rain and snowstorms, as well as during spring runoff periods.
Your home has previously experienced water problems: It's always a wise decision to install a sump pump if your basement or crawlspace has experienced flooding or moisture level problems in the past.
Your home has a finished basement: Investing in a sump pump installation is also very useful when your property isn't necessarily flood-prone, but you still want to safeguard your underground living spaces.
Contact The Experts At Beehive Plumbing Today For More Information About How Sump Pump Installations Benefit Your Residential Plumbing
Sump pumps are sometimes a neglected installation effort for so many homeowners, until they realize how beneficial they are when it's too late and they're experiencing water damage issues.
All of us at Beehive Plumbing are here to support you and your home's plumbing system, which includes any and all preventative measures to safeguard your property from potentially expensive repair jobs. Contact us online or call us at 801-661-8155 today to get in touch with one of our expert technicians to learn more about how a sump pump installation can benefit you and your residential plumbing system!