Although DIY home improvement is often fun and rewarding, DIY plumbing is typically a bad idea!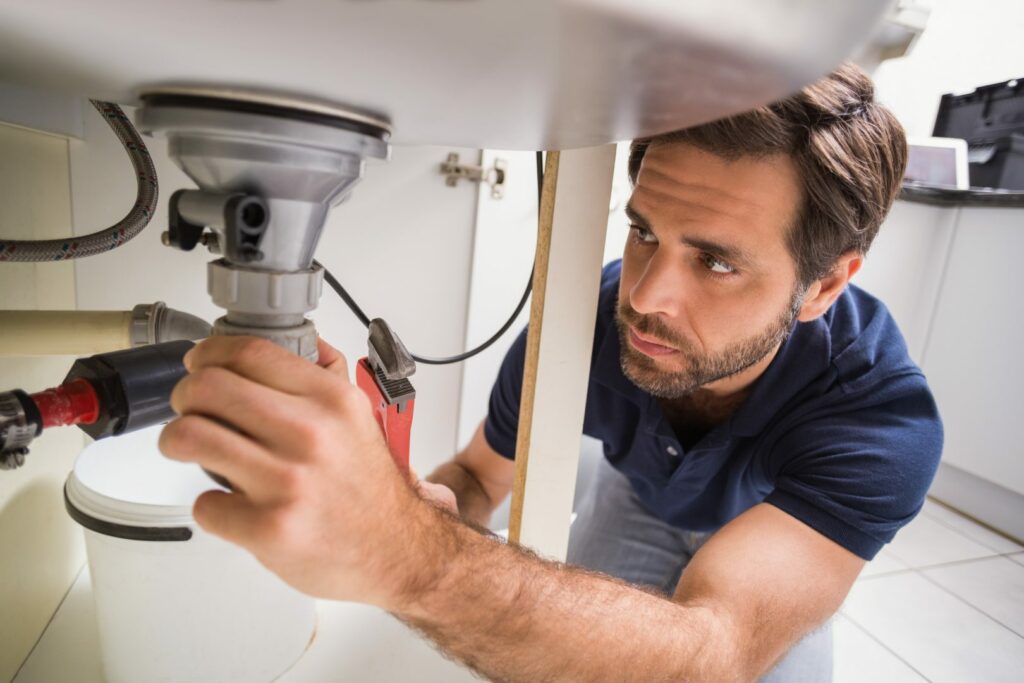 DIY home improvement is something that a lot of homeowners take pride in, and there's no denying how countless DIY projects are incredibly fun and productive. But the tough truth is that DIY methods aren't advisable for certain home repairs, and this includes any DIY plumbing projects.
Below are some of the reasons why DIY plumbing projects are a bad idea, and why you're always better off putting your plumbing repairs in the hands of experienced specialists!
You Could Misdiagnose Your Plumbing Issue
Just like you'd trust your doctor to diagnose any health condition you may experience, you'll want professional plumbers to be the ones who diagnose your plumbing issues. Plumbers have the experience to understand how your ongoing plumbing symptoms could indicate all sorts of underlying problems. There's no denying that they'll spot things that you'll likely miss, and it's highly unlikely for a professional plumber to provide inaccurate diagnoses.
DIY plumbers may think they're only experiencing something like a clogged drain line, and they may temporarily alleviate the clog to later only find out that their clog is recurring and indicative of more serious issues. So it's always best to put your plumbing repairs in the hands of professional plumbers, because they'll help you get to the root cause of your plumbing problem (which is often more difficult for DIYers).
You May Be Unaware of Your Best Solutions
There are typically many different ways to fix plumbing problems, and professionals will be able to provide you with the options that best support your unique needs.
DIY plumbers will typically choose the simplest solution, but these solutions often aren't the best. It's usually better to go deeper into your plumbing system and conduct a more comprehensive approach to addressing plumbing issues. This helps people avoid recurring plumbing problems later on.
You Could Make Your Plumbing Problems Worse
DIY plumbing is often unsuccessful, and we know this because we've helped countless people repair their mistakes after DIY projects. Although it's often not too big of a deal when a DIY home improvement project goes wrong, the stakes are always incredibly high when you're working on your plumbing system.
Improper DIY plumbing mistakes can potentially damage other areas of your plumbing system. Small leaks can get bigger, and subsequently lead to damaged walls, floors, pipes and ceilings. So there's no need to risk these types of scenarios from occurring in the first place by hiring a professional plumber.
You Likely Don't Know Your Local Plumbing Codes
There are plenty of laws and local regulations that govern your home's plumbing system, and not meeting these legal requirements often occurs during DIY plumbing projects. This isn't necessarily because the homeowner is negligently breaking these codes, but they simply don't follow them unintentionally.
This is particularly problematic because it can put you in trouble with your local housing authorities, and it can also potentially decrease your property's value. This may seem a bit harsh, but it's true that your plumbing system needs to adhere to local ordinances in order to obtain your highest resale value.
You Might Not Have All The Right Tools For The Job
You likely have a DIY plumbing kit that provides some basic tools, but most plumbing repairs these days require rather extensive equipment and professional technology. So if you're trying to fix a plumbing issue with the wrong tools, you'll increase the likelihood of imposing other damages.
Specialized, professional-grade plumbing equipment is pretty expensive, so there's really no point for DIYers to invest in these tools in the first place. But this is why you should instead put your trust in top-quality plumbing companies that do have the most cutting-edge technology to protect your system from harm!
You Could Maybe Even Hurt Yourself
Plumbing isn't always the safest job out there, and there are always some inherent risks associated with plumbing repairs of all types. If you lack proper plumbing skills, have the wrong tools, or using tools the wrong way, you can potentially injure yourself.
There are also injury risks associated with chemical splatters and flying debris during DIY plumbing projects, and professional plumbers are better prepared to avoid these inevitable safety concerns.
Your DIY Work Isn't Covered Under a Warranty
Another major reason to avoid doing any DIY plumbing is the simple fact that your DIY work is never going to be covered under a comprehensive warranty like professional plumbing jobs are. And when you combine this with all of the above concerns, there's simply no reason to even consider DIY plumbing for anything more than routine adjustments.
When you hire a professional plumber, you'll obtain their satisfaction guarantee that includes everything associated with their parts and labor.
Contact Beehive Plumbing When You Need Plumbing Repairs At Your Northern Utah Property!
Beehive Plumbing is one of the leading plumbing companies based in northern Utah, and we've helped thousands of people who've made mistakes during DIY projects over the years.
Contact us online or call us at 801-661-8155 to speak with our Master Plumbers today about what your property's plumbing system is currently going through!