There are many reasons why you should always have a 24-hour plumber in your contacts, and here are 10 important benefits to keep in mind!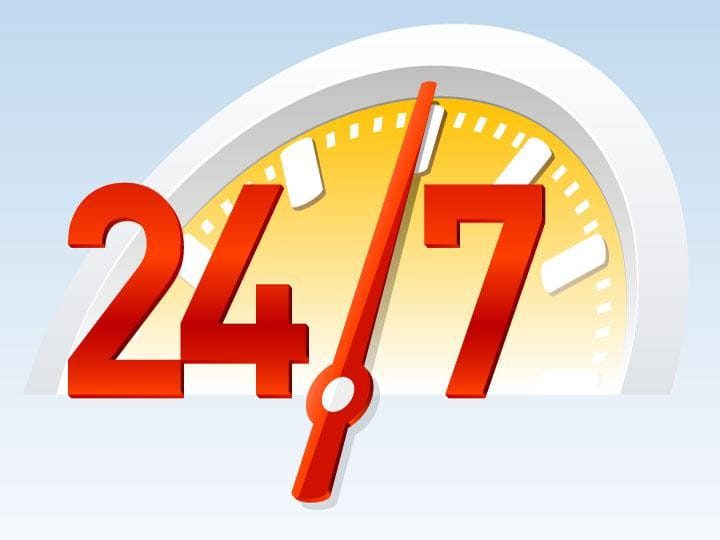 The Beehive Plumbing team encounters countless scenarios on a regular basis in which residential and commercial properties require a plumbing specialist at odd hours of the day.
The truth is that plumbing repairs of all types can pop up out of nowhere and require immediate professional attention, which is why we're proud to be a 24-hour plumber.
Our emergency plumbing services have helped many people who were in a serious situation and needed our help quickly, and this specific type of plumbing is something we are proud of and take very seriously.
So here are 10 important benefits that you should keep in mind when it comes to partnering up with a 24-hour plumber like the Beehive Team!
1. Experts That Are Properly Equipped
Plumbing emergencies are true emergencies, and urgent plumbing situations can range from pipe bursts to toilet clogs. But the truth is that every type of plumbing emergency is extremely important for the wellbeing of a property's potential maintenance costs, hygiene and general upkeep.
Some plumbing companies that don't provide 24-hour services are specialists that only work within a small portion of plumbing issues, but the Beehive Plumbing team provides a wide range of plumbing solutions and will always arrive at your property in a prompt, timely fashion.
We'll also always have the necessary equipment that's needed to thoroughly resolve your specific plumbing emergency!
2. Critical Efficiency
There are many plumbing emergency situations in which a property can experience serious water damages if a plumbing expert doesn't arrive quickly. You can count on our team to always be as efficient as possible when it comes to getting to you during an emergency situation, and we'll always be sure to minimize the chances of water damage and other costly scenarios.
Because you can call us at any time and immediately get our team's attention, you can be more rest assured that serious damages will be minimized at the very beginning of your emergency situation!
3. Cost-Effectiveness
A lot of property owners are somewhat hesitant to reach out to plumbing teams in the middle of the night because they think that they'll be charged extra for late night work, but this is a huge mistake!
24-hour plumbers like our team are actually very cost-effective, and you'll always save yourself a lot of time and money when you quickly resolve an emergency situation as opposed to letting it linger until the next day.
Quickly resolving your plumbing issues is what we specialize within, and if you're still worried about cost then you should know that we provide financing options for all of our work to make our services coincide with everyone's budget!
4. Added Security
You can always be rest assured that you're working with insured and licensed Master Plumbers when you reach out to the Beehive Plumbing team.
Our 24-hour plumbing specialists are some of the very best throughout all of Northern Utah, and our guys will always be able to properly handle your plumbing issues no matter what time it is!
5. Important Conveniences For Non-Emergencies
It's also important to note that our 24-hour plumbers don't just work within emergency situations, and we understand how a lot of people simply have very busy schedules and prefer to have our team come to their home or business at specific hours.
You might not have a serious emergency on your hands, but you'll still be more than capable of scheduling our team to assist you whenever is best for your unique schedule.
This is a convenience that we understand is very important to countless clients, and you should know that we're always here to make things easier for you!
6. Prompt Response Times
We'll always be sure to have a full staff that's working within a 24-hour schedule so we're prepared to handle any needs, and multiple late night jobs if necessary.
You're never going to feel worried about having your plumbing issues resolved, because our knowledgeable specialists will always arrive to your property as promptly as possible.
7. Trustworthiness
Everyone needs to be able to trust the plumbing specialists that they reach out to in the middle of the night, and this is something that all of us at Beehive Plumbing take very seriously.
Our team has always been thoroughly background checked, and each and every one of our plumbing specialists just so happens to be one of the top experts throughout all of Northern Utah.
We want you to feel comfortable with our 24-hour plumbers no matter what time it is, which is why trustworthiness is so important to us!
8. Helping You With Prevention
Another really important benefit of working with our 24-hour plumbers is that they'll many times go so much further than simply resolving your current plumbing situation.
What we'll also do is help you when it comes to future prevention so you can be rest assured that other plumbing emergencies won't happen later on. This is why it's so important to quickly address your plumbing issues, because our specialists will be able to resolve other lingering issues that could become much more serious in the near future!
9. Multifaceted Training And Expertise
Our 24-hour plumbing specialists have been helping home and business owners for many years when it comes to all sorts of different plumbing problems, so there truly isn't a plumbing task that's too big or small for our team.
We've been there and done that when it comes to all different types of emergency situations and less timely plumbing repairs, so you can know that we'll be there for you no matter what you're currently experiencing!
10. Added Peace Of Mind
There really isn't anything that can replace the general comfort in knowing that you'll be covered by a team of plumbing specialists if something goes wrong within your plumbing system.
You can always have peace of mind knowing that your plumbing issues are just one phone call away from being resolved no matter when they occur, and that you'll always be in expert hands when working with us!
Reach Out To Beehive Plumbing To Learn More About Our 24-Hour Plumbing Services!
Beehive Plumbing has been helping countless home and business owners throughout Northern Utah through our 24-hour plumbing services, and we'll be there for you no matter what time it is or what exactly you're experiencing.
So always feel free to reach out to us online or call us at 801-661-8155 to get in touch with our specialists who'll be there for you no matter when you need us!