Frozen pipes are an all too common problem for Northern Utah homeowners, so here are our expert tips to avoid this costly plumbing repair!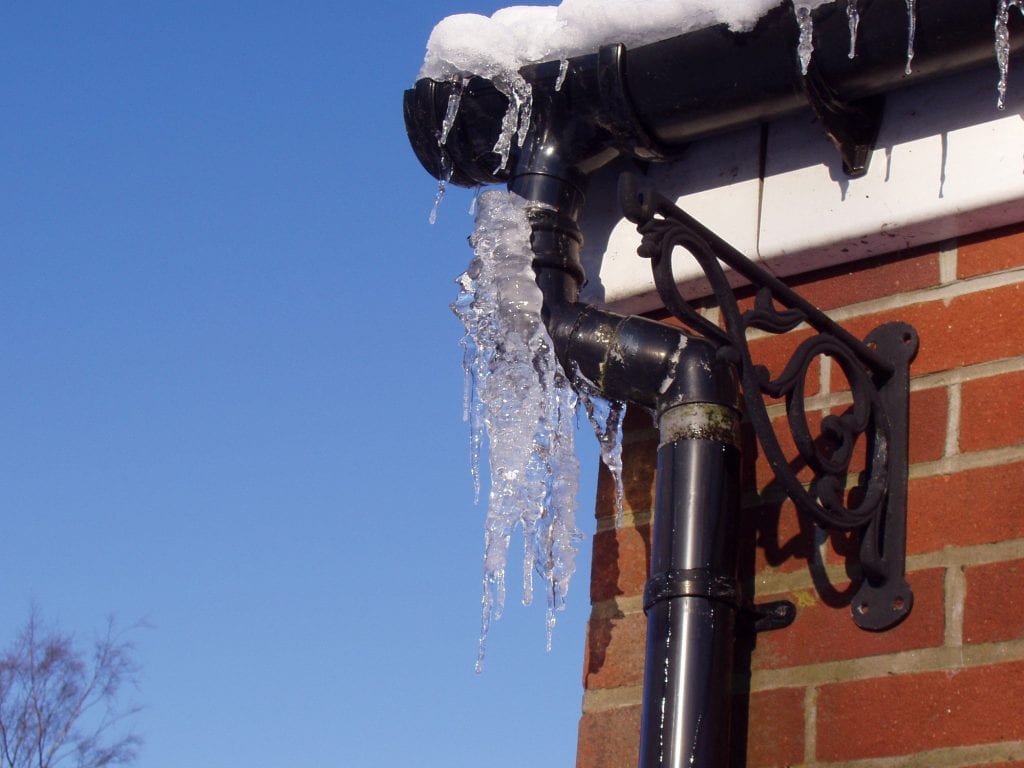 This winter's temperatures are finally starting to set in, which means that the entire Northern Utah region needs to begin preparing for frigid weather in the coming months ahead. Freezing temperatures are always very troubling for residential plumbing systems, and one of the most troubling issues that can occur is frozen pipes.
As we know all too well, January and February are the peak of winter when we go through long cold snaps and frigid weather full of massive snowstorms. The Beehive Plumbing team just so happens to support countless homes with frozen pipes each and every winter, and we want all of our clients to understand what they can do to avoid these types of plumbing repairs.
So below we'll be going over 4 easy steps to help you avoid frozen pipes at your home this winter!
1. Allow Your Faucets To Slowly Drip
Some people think this tip is just an old wives' tale, but it's actually a prevention technique that can go a long ways towards supporting your plumbing system during cold weather. When frigid temperatures are in the forecast, it can be a good idea to let your taps slowly drip with a balance between hot and cold water.
By doing this, you can better ensure that your pipes are remaining at an optimal temperature.
2. Open Your Bathroom & Kitchen Cabinets
When you open up your home's cabinets surrounding your sinks, you'll allow warm air to circulate below your sinks and around your pipes. Although this may seem rather miniscule in the grand scheme of massive winter storms, every bit of warmth will undoubtedly make a difference when trying to avoid frozen pipes!
3. Cover Up Your Exterior Spigots
Your home's outside spigots are going to be an important part of your plumbing system to keep in mind throughout the winter months, and this is simply because doing nothing with your spigots can increase your chances of frozen pipes.
Most hardware stores will carry foam insulators that are meant to be attached to your exterior spigots during cold temperatures, and these tiny investments can go a really long way when you don't want frigid air entering your pipes!
4. Keep Your Home Warm
A lot of homes in Northern Utah will experience frozen pipes when they go out of town for an extended period of time, or when they lower their home's temperature on a daily basis while they're at work to save on energy costs.
It's important to understand that your home really needs to stay warm when the weather is really cold outside in order to protect the integrity of your pipes, and this is why we recommend that you keep your home's temperature at a minimum of 65 degrees at all times during the winter months. If you go any lower with your home's temperature, you'll exponentially increase your overall chances of experiencing frozen pipes.
Reach Out To The Beehive Plumbing Team To Help You Avoid And Repair Frozen Pipes!
If you have any suspicions that your pipes are freezing, then it's absolutely critical that you take all the necessary precautions to thaw them to ensure you and your home's overall safety. Doing nothing can be disastrous, because it can potentially lead to pipe bursts.
Beehive Plumbing provides all sorts of high-quality plumbing repairs for homes throughout the entire Northern Utah region, and our Master Plumbers will be there for you when you need us most. Contact us online or call us at 801-661-8155 to get in touch with our team and let us know what you're currently experiencing with your home's pipes!