The Master Plumbers at Beehive Plumbing are here to let you know the truth about some of the most common plumbing myths!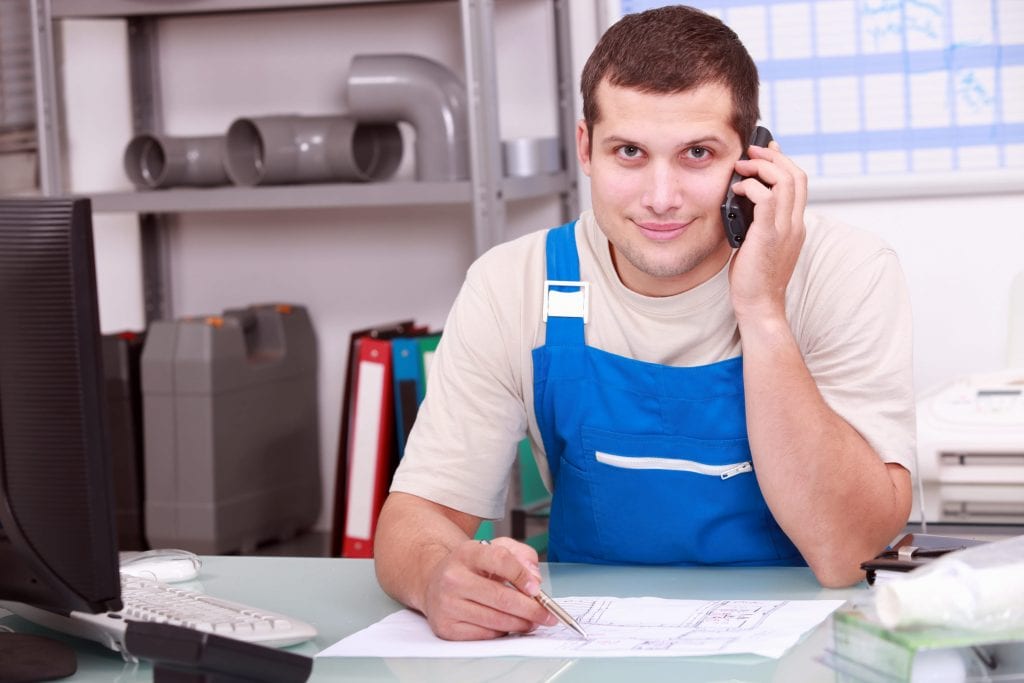 You may not have a monster living within your plumbing system, but the odds are that certain plumbing myths do pertain to you and your residential or commercial property.
There's no doubt about it that home and business owners throughout all of Northern Utah will be misinformed about certain plumbing tricks or tips that they've read about online or heard from a friend or neighbor. This is why it's so important to put your trust in Master Plumbers who have decades of experience when it comes to handling all sorts of plumbing problems, and the Beehive Plumbing team is here to help better inform you about your property's plumbing system.
Below are four of the most common plumbing myths that you should know about!
1. Citrus Peels Being Beneficial For A Garbage Disposal Is A MYTH
Although it's true that citrus peels can go a long way in terms of helping your kitchen to temporarily smell better, it's a common plumbing myth that citrus peels can dramatically improve your garbage disposal's odor problem.
The truth is that citrus peels can actually be pretty harmful to your garbage disposal and kitchen sink's pipes, and this is because most garbage disposals will not be fully capable of passing through a large, hard item like a citrus peel. When this occurs, the citrus peels can actually begin to mold within your garbage disposal and lead to even worse smells!
The best way to properly clean out your garbage disposal is to always utilize a cleaning product that has been approved for plumbing fixtures, and also conduct a thorough scrub of your entire sink.
2. The Normality Of Banging Or Creaking Water Heaters
Water heater repairs are so common in Northern Utah because these crucial household appliances have to work very hard on a daily basis. Every home and business owner needs to understand just how many gallons of hot water they're utilizing each day, and that sediment buildup is generally inevitable over long periods of time.
Although sediment buildup will lead to some strange sounds coming from your water heater, it doesn't necessarily indicate that you're going to need an entire water heater replacement.
In this type of situation, the Beehive Plumbing team will be able to drain your water heater's tank and thoroughly clean out the sediment in order to stop the banging or creaking sounds.
3. Wire Hangers Are Actually Pretty Damaging To Your Plumbing System
It may seem obvious that household items like wire hangers shouldn't be utilized within your plumbing system, the truth is that an alarmingly high number of homeowners will reach out to the Beehive team after experiencing issues with a DIY pipe unclogging project involving wire hangers.
Although it's technically true that a wire hanger could unclog a pipe when you find yourself in a pretty dire situation, it's also important to understand that wire hangers will many times scratch your pipework and potentially even develop small punctures.
This is why this is such a common plumbing myth, because it's partially true that wire hangers can help with unclogging drains. But what's important for home and business owners to understand is that the use of wire hangers can actually end up costing you a lot more later on!
4. "Sinks That Can Drain Are Fine"
This last plumbing myth that we're going to discuss on this page is arguably the most dangerous for home and business owners, because the truth is that your sinks may be experiencing a whole array of issues even though they're still capable of draining.
When you've noticed any kind of slow draining or consistent backups, then it's pretty clear that you're about to experience a serious clog. One of the biggest mistakes that you can make in terms of sink plumbing repairs is neglecting the warning signs associated with these types of plumbing problems.
So the best way to avoid a serious clog on your property is to be diligent about what you're putting down your sinks, and to always reach out to the plumbing experts at Beehive Plumbing when you notice any red flags.
Reach Out To The Master Plumbers At Beehive Plumbing To Learn More About How We Can Support You And Your Property's Plumbing System!
Beehive Plumbing has been supporting homes and businesses throughout Northern Utah for over 20 years, so we've come across many different property owners that have fallen victim to the above plumbing myths.
Our team is always here for you when it comes to not only resolving your plumbing issues, but also answering your questions and informing you about proper preventative measures.
So always feel free to reach out to us online or call us at 801-661-8155 to get in touch with our plumbing specialists and let us know what your property's plumbing system is currently experiencing!