Water heater repairs and maintenance will always go a long way to ensure the overall longevity of your home's prized plumbing appliance!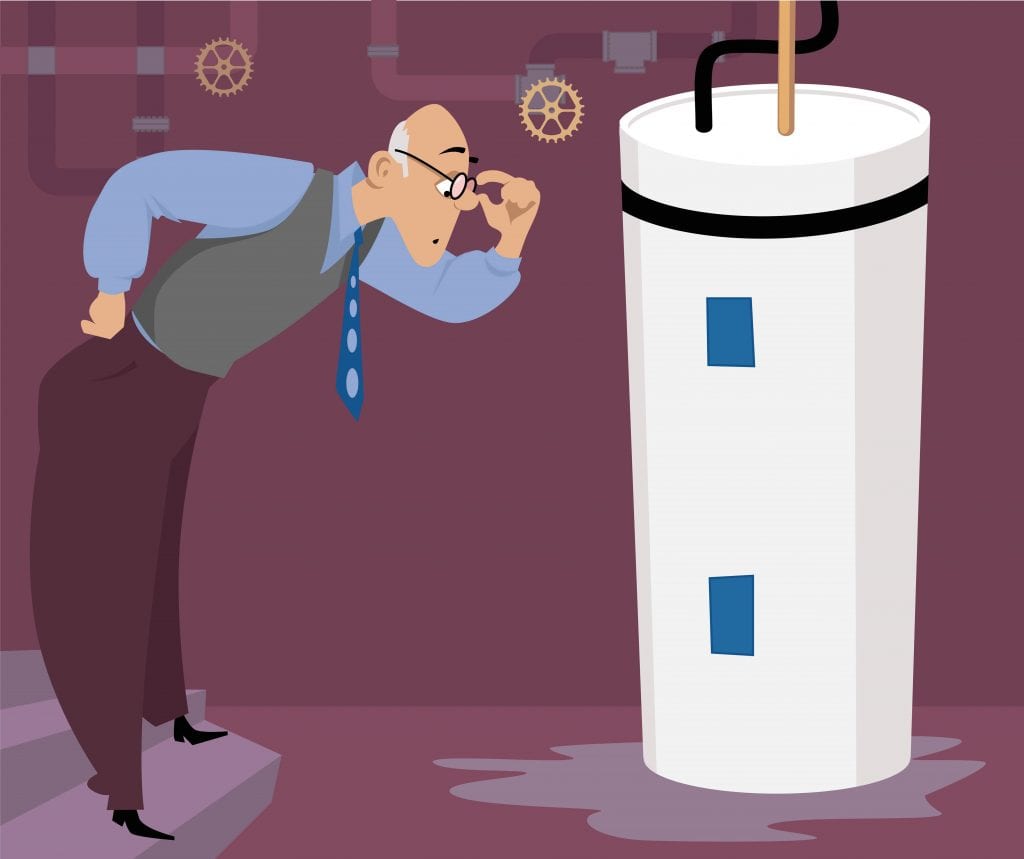 Every home and business owner in Northern Utah needs to take their water heater repairs and maintenance very seriously, and this is largely because your entire hot water supply and plumbing system will depend upon the functionality of this all-important appliance. Although water heater maintenance and upkeep might not necessarily be on your to-do list, there are plenty of reasons why it should be one of your top home improvement concerns.
There are many different benefits associated with water heater repairs and maintenance that everyone in Northern Utah should know about, so keep reading on to learn more about how Beehive Plumbing's water heater services can benefit your entire property!
1. Maintain Activity For Your Water Heater Manufacturer's Warranty
A lot of people don't realize that annual water heater system checkups are required to keep your warranty fully active, because keeping up with your owner's manual checkup schedule is crucial to keep your warranty intact.
There are many instances in which a home or business doesn't get to take advantage of their water heater's warranty for all sorts of repair services because they can't prove that they maintained their unit on an annual basis. So simply scheduling appointments with our Master Plumbers on a yearly basis will be very important when it comes to keeping you covered just in case something serious occurs in the future!
2. Improving The Energy Efficiency Of Your Plumbing System
Sediment and mineral buildup just so happens to be an all too common water heater issue throughout Northern Utah, and this is a serious problem because it hinders the overall functionality of your unit and can lead to other problems when it's not quickly addressed.
One of the common issues associated with mineral buildup in your water heater tank is lower energy efficiency, and this is simply due to the fact that your unit's functionality is jeopardized and not producing as much hot water as it's supposed to.
Our specialists will always conduct thorough flushes of your storage tank system when we come to conduct maintenance and repair services, and this will better ensure that your unit is maintaining optimal functionality levels.
3. Preemptively Addressing Repair Needs
Even when you're currently looking into water heater repairs, quickly addressing your water heater issues can help you to be proactive against other lingering issues that may pose even more serious problems in the future. Maintenance checkups from industry professionals can also support your efforts in identifying repair needs early on.
Anticipating water heater repairs and addressing them quickly is incredibly important because it can help you prevent system breakdowns and the overall need for a water heater replacement. When you understand what your system needs, you'll also be more prepared to finance your plumbing repairs, as opposed to experiencing unexpected expenses later on!
4. Reducing Your Property's Water Expenses
One of the most important benefits to keep in mind about regular water heater repairs and maintenance is that you'll dramatically reduce your property's overall water expenses. Eliminating excessive sediment buildup in your tank will lead to improved efficiency and lower operational costs for several months or more at a time. This means that your unit won't have to work too hard just to produce the hot water your home or business needs.
You'll also experience reduced ownership costs associated with your water heater unit, mainly because our specialists will help you identify potential repair needs before they get worse.
5. Increasing Your Water Heater's Longevity
There's no denying that your property's water heater system is one of your most expensive plumbing appliances, so it's important to do you part in ensuring that your unit lasts as long as possible. When you do regular maintenance checkups and repairs, you can see your water heater last 20+ years!
But it's important to understand that you can only reap the rewards of this type of longevity when you actually invest in annual maintenance appointments. Water heater systems that don't get checked on a yearly basis end up being much more susceptible to breaking down and requiring premature replacements.
Schedule Your Water Heater Repairs & Maintenance Checkups With Beehive Plumbing!
Beehive Plumbing has supported the Northern Utah community with water heater services for over 20 years, and our team of industry specialists just so happens to be one of the best in the entire region when it comes to taking care of these valuable plumbing appliances.
Reach out to us online or call us at 801-661-8155 today to get in touch with our team and let us know how we can support your property's water heater system!